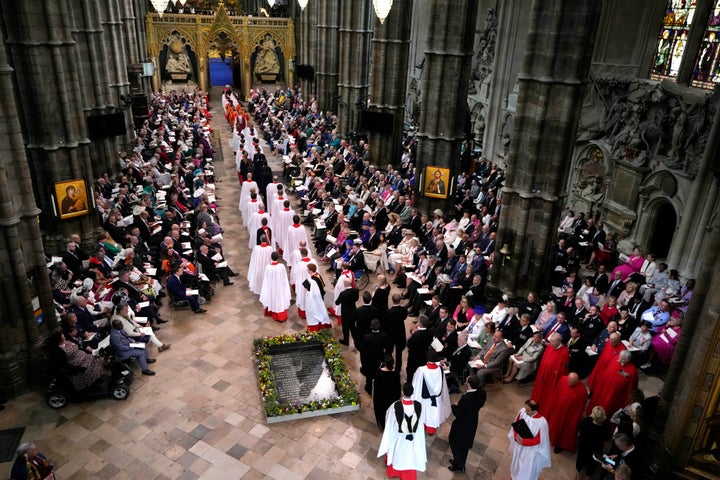 Well, we certainly hope none of the guests at Westminster Abbey this AM decided to drink a coffee before the coronation of King Charles III.
The paper reports that toilet facilities in the Abbey will be firmly shut during the proceedings.
Guests began arriving at Westminster Abbey from 7.15am this morning, and had to be seated by 9am, with 'limited toilet access' available.
It is understood that the toilets will then be completely out of use from 10am until 1am.
Bad news for anyone who decided to down a few pints of water before the big event.
A royal source told MailOnline: "It sounds slightly comical in the vein of ″very British problems″ but it will definitely be an issue of concern for some guests."
One coronation guest, who is in their 80s and asked not be named, told the newspaper: "People, especially those of us of a certain age, are genuinely worried about how long they'll have to hold it in. With 2,000 people in the Abbey, your chances of getting to the loo before 10am are pretty slim, so you could be having to wait for several hours."
And apparently, desperate times call for seriously desperate measures.
'We've been looking into whether some might consider wearing adult nappies or incontinence pads, just in case. Apparently people who attended the last Coronation in 1953 were advised not to drink anything from midnight the night before, but that raises a different question of being dehydrated," the guest added.
And for those sitting with crossed legs during the service, it's not even likely that they'll get immediate relief when the proceedings end.
A strict advice leaflet for attendees warns that 'guests are required to stay in their seats until directed by ushers.'