If you have a child under the age of 18 there's a good chance they've heard of, or play a game called Roblox.
Enjoyed by millions (of predominantly children) around the world, it can be a virtual playground where kids can share ideas and create their own games using simple tools.
While it might be popular, that doesn't mean it's not without its dangers which is why parents need to get clued up on what Roblox is, the potential risks in letting your kids use it and how to protect them.
What is Roblox?
Looking like a cross between LEGO and Minecraft, Roblox is an app that lets you play video games designed by other people. It's free to download on everything from smartphones, tablets to the latest games consoles.
It's enormously popular with Roblox's own statistics claiming 26 million people sign up to the service every month, while there are 1.6 million people playing the game at any one time.
Roblox is lucrative too: any person who creates a game within the app can charge people real money to play it. The company claims that some of its top earners can make as much as $250,000 every year.
When you first load the app you'll see a library of games that have been created by other players.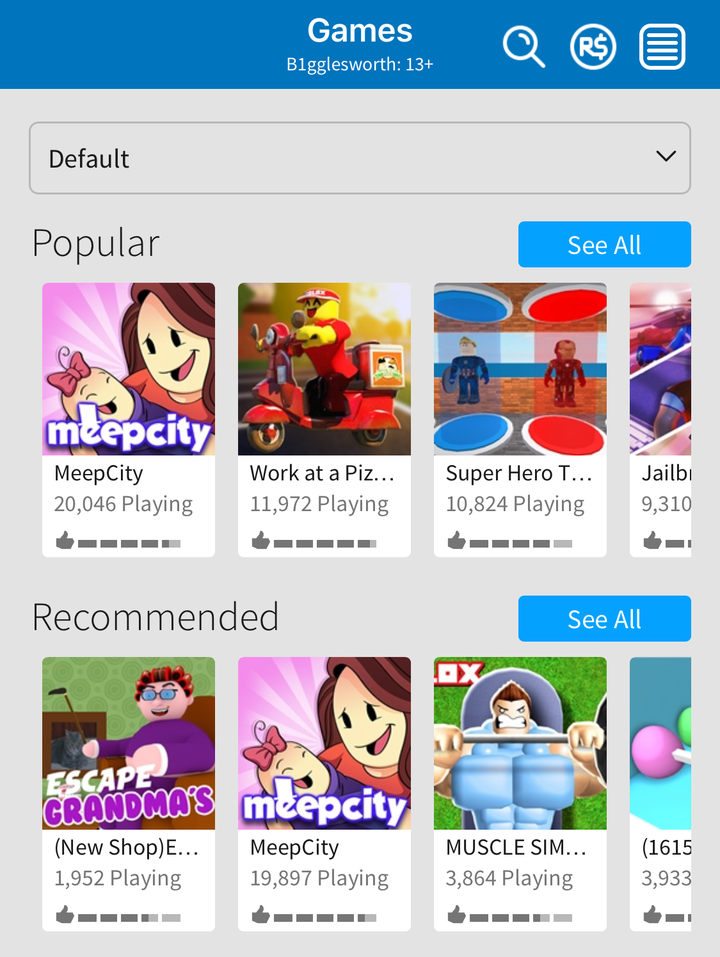 To find out more information about a game simply tap on the icon to find out what type of game it is, who built it and of course whether or not it'll cost you real money.
Once you find a game that you like you simply press play and it will begin. It's important to note that almost every game will involve you entering a world inhabited by other real people.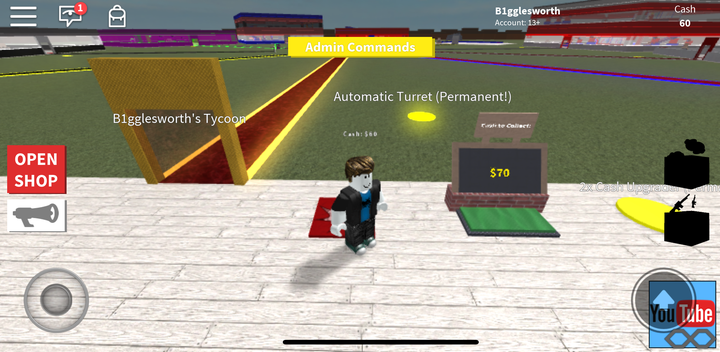 Games can range from being as simple as digging for treasure on a beach to running your own business. Roblox doesn't set stipulations on what a game has to be about. For example in 'Work at a Pizza Place' you have to work with others to run a pizza restaurant. Each player assumes a role at the restaurant and the challenge is to keep things running.
In addition to playing the games, each person has their own character which they can then customise either through buying clothes with real money or by unlocking items in the games that they play.
What are the risks associated with Roblox?
While Roblox has an age rating of 7+ it doesn't have to set an age limit on the individual games offered inside it. This is where things can get tricky.
Roblox does filter content based on a person's age, so for example if you're under 13 Roblox won't show you this horror game that we found while browsing through the library.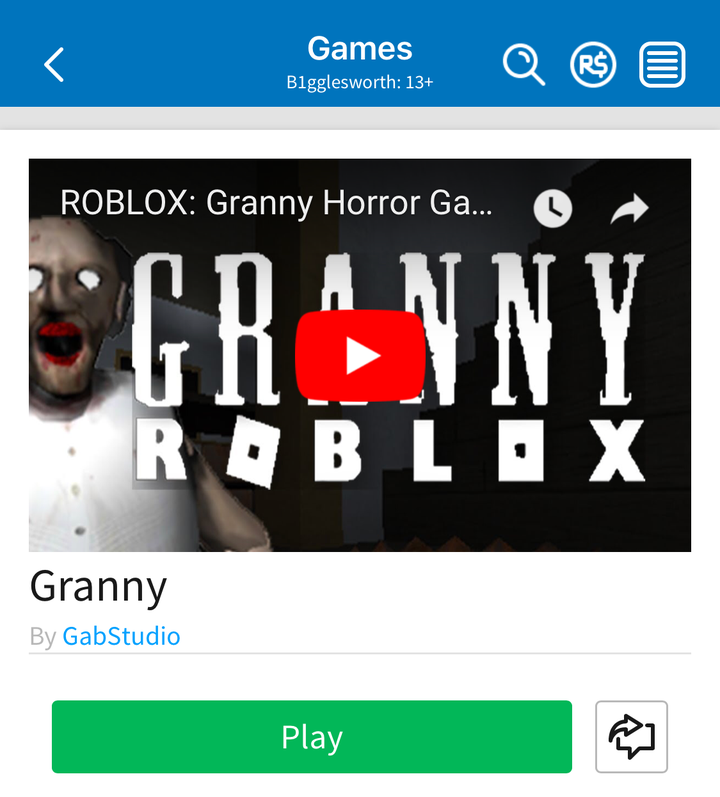 If the player is over 13+ then Roblox doesn't filter anything, other than any inappropriate or illegal content that it finds during its routine searches of the library.
Secondly, while Roblox is free to download it does contain an in-game currency called Robux. These cost real money and can be bought through a smartphone. Players can use this currency to buy in-game items, customise their avatar or unlock access to games.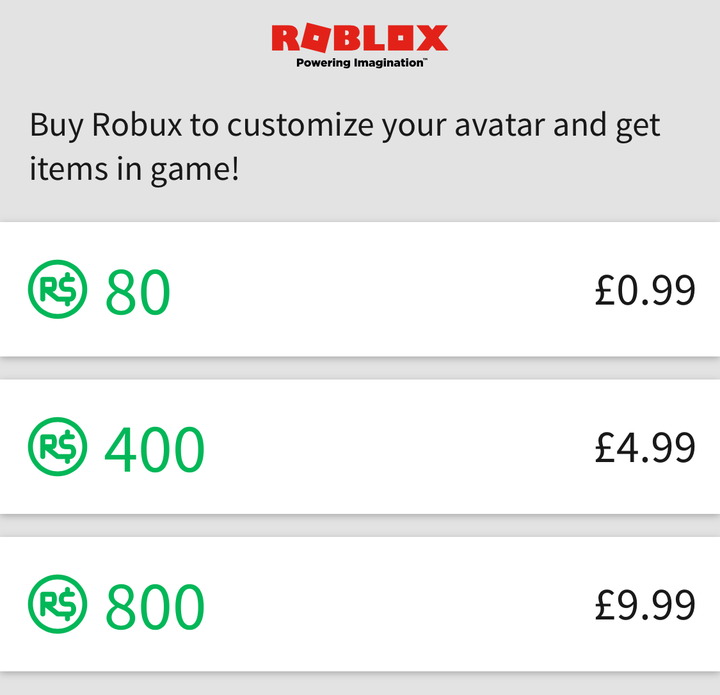 Like all in-app purchases on the App Store or Google Play Store these amounts will come from the credit card associated with the iTunes or Google account on the device.
As such you can protect any purchases by making sure your child doesn't have access to the password associated with your iTunes or Google Play account.
Finally the game contains a chat system that lets you talk to other people who are either your friends or who are in the game you're currently playing. By default this chat system is turned on which means that anyone can talk to anyone.
There are again settings that allow you to either limit who can talk to your child or to disable the chat functionality entirely.
How to protect your child on Roblox
Firstly make sure you setup the account yourself, that way if your child is under the age of 13 you can make sure that they enter their date of birth correctly and as such are given the restricted version of the app and its content.
This is also good practise because it helps maintain a dialogue with your child. If you both have access to the account there's complete transparency about what they're doing.
To make sure that your child can't then change any of the settings in the game you should activate an Account PIN.
This is done by going to settings and then tapping on security down at the bottom.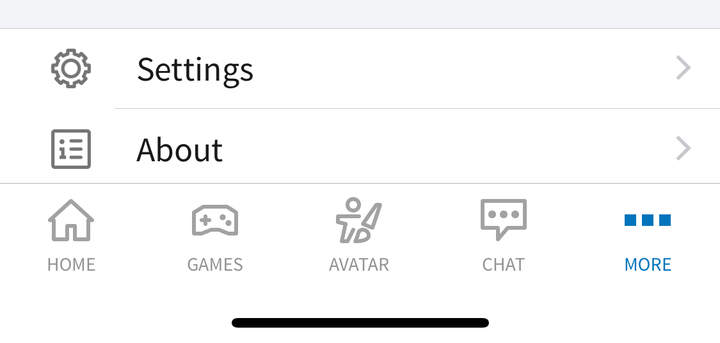 Once you're in security turn on the account PIN. You'll then be asked to create a PIN number which will be required every time someone changes any of the settings in the game.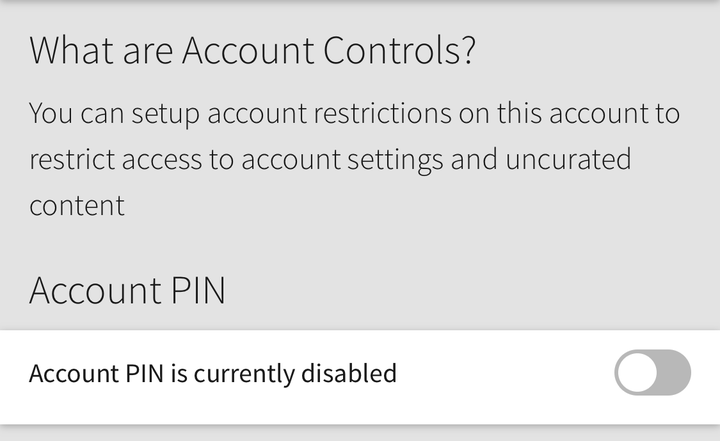 After you've set the PIN and you want to restrict their access to the curated content and chat then this can be done by activating account restrictions.
This is found in security just below the Account PIN controls and once turned on disables all chat functionality in the game and limits the games that they can play to only those that Roblox has personally curated.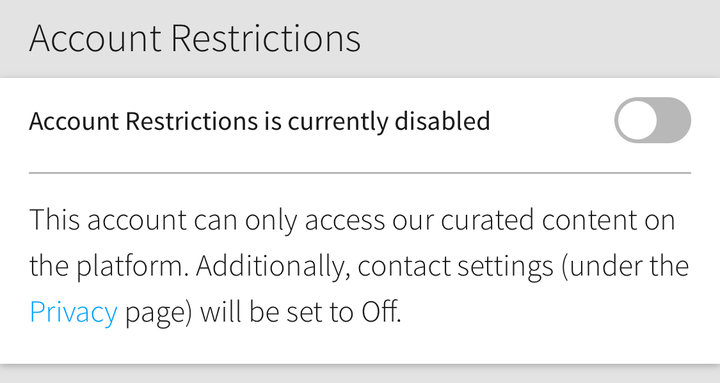 Finally, if you're happy for your child to chat to other players but want to restrict who they can talk to this is done through the privacy section. You can reach this by going to settings and then tapping on privacy.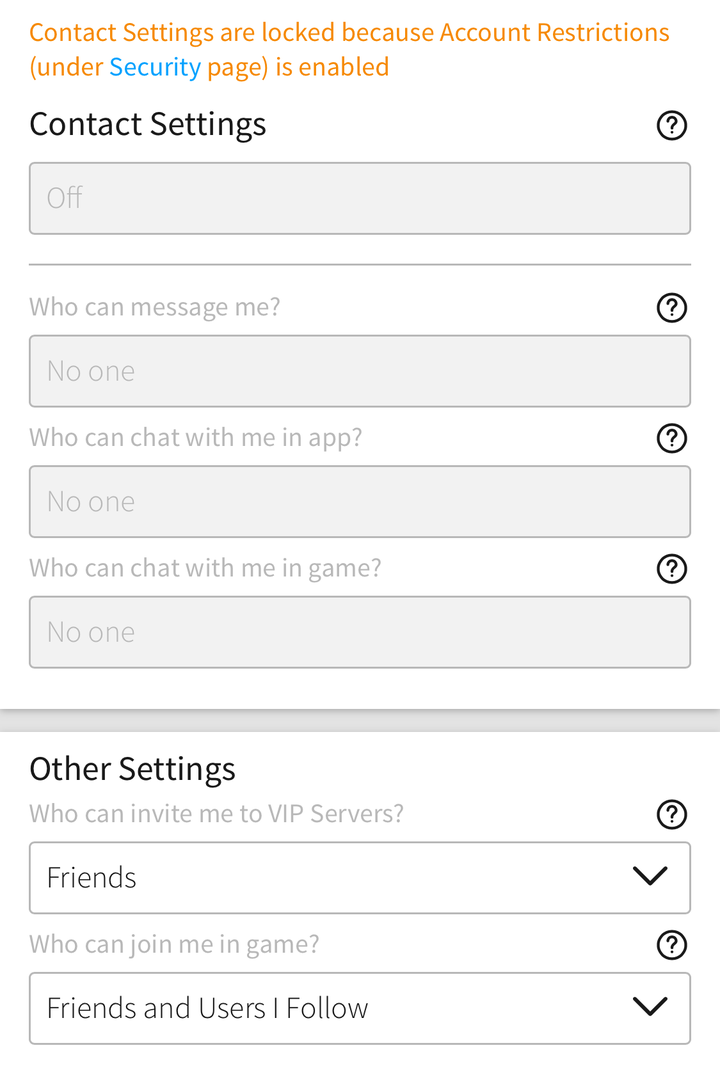 Here you can customise every element of how you interact with other players in the game whether it's adding them as friends, or how you can chat to them.