Lots of people could be walking around with 'silent' Covid-19 – so shouldn't we be testing them, too?
A study recently published in the journal Thorax suggested one in five people could be walking around with Covid-19 but no symptoms, leading researchers to suggest these people may act as an important driver of viral spread in the community.
Lead author Professor Sung-Han Kim, from the Department of Infectious Diseases at Asan Medical Center, Seoul, said the findings add further support to the use of face masks by the general public and said the scope of testing for Covid-19 should be expanded to include asymptomatic individuals in high-risk settings, such as nursing homes or healthcare facilities.
A smaller UK-based study by University College London (UCL) researchers found that a massive 86% of people who tested positive for Covid-19 during lockdown did not have the specific virus symptoms (cough, fever, or a loss of taste/smell), suggesting that these well known symptoms could be a poor marker of infection.
The authors said a more widespread testing programme is needed to catch 'silent' transmission and reduce future outbreaks.
The Centers for Disease Control and Prevention (CDC) in the US recently U-turned on its advice around testing asymptomatic people and now stresses the need to test asymptomatic and pre-symptomatic people, including close contacts of a person with confirmed Covid.
What did the Seoul study on silent Covid find?
The study found those with asymptomatic Covid appear to have similar viral loads to those with symptoms, echoing the results of past studies. Viral load refers to the total amount of virus a person has inside them. In theory: the higher the viral load, the more infectious someone is likely to be.
Researchers looked at a large cluster outbreak of Covid-19 in Daegu City, South Korea, early on in the pandemic. The close contacts of the cluster were traced and more than 3,000 cases of Covid-19 were uncovered, ranging from people having no symptoms at all to severe effects.
Those with mild or no symptoms were admitted to dedicated care facilities for isolation and monitoring. The 213 participants involved in this study had been admitted to one such facility.
People were classified as symptomless if they had none of the following: fever; chills; muscle pain (myalgia); fatigue; runny nose (rhinorrhea); blocked nose; loss of taste or smell; sore throat; swallowing difficulties; cough; phlegm production; coughing up blood; headache; dizziness; loss of appetite; nausea; vomiting, abdominal pain; and diarrhoea.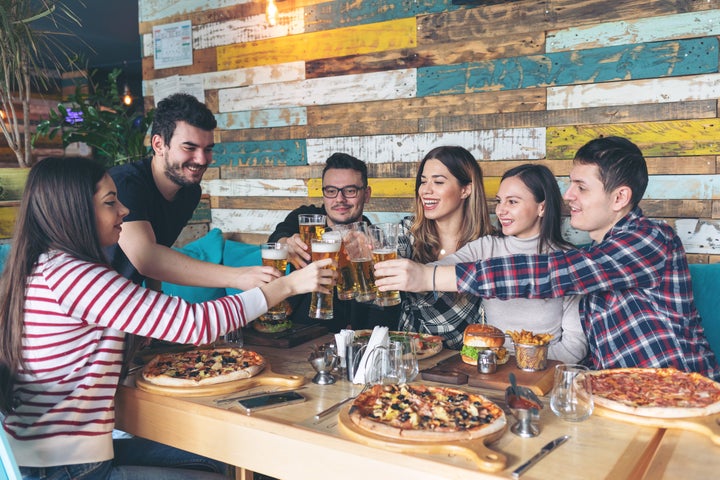 In 213 patients with the virus, 41 (19%) remained asymptomatic. Of them, 39 (95%) underwent follow-up testing after an average of 13 days, while in 172 patients with mild symptoms, 144 (84%) underwent follow-up testing.
The follow-up testing is important as it showed those with silent Covid didn't then develop symptoms, which would've meant they were pre-symptomatic.
A large proportion of mildly symptomatic patients with Covid-19 and asymptomatic individuals showed persistent positive upper respiratory RT-PCR results at follow-up. Asymptomatic individuals and symptomatic patients also had very similar viral loads.
Researchers said further studies are needed to clarify whether the persistence of viral DNA in people without any symptoms warrants precautionary quarantine measures. They added that most of the participants were in their 20s and 30s, so the findings might not apply to other age groups.
Nevertheless, they pointed out: "Considering that most asymptomatic individuals with Covid-19 are likely to go unnoticed by healthcare workers and continue to reside within communities, such individuals may act as an essential driving force for the community spread of Covid-19 and the ongoing pandemic state."
What did the UCL study on silent Covid find?
The study, published in the journal Clinical Epidemiology, used data from the Office for National Statistics Coronavirus (COVID-19) Infection Survey pilot study – a large population based survey looking at the association between Covid-19 symptoms and Covid-19 test results.
The study included data from a representative population sample of 36,061 people living in England, Wales and Northern Ireland who were tested between April and the June, and provided information of whether they had any symptoms.
The data showed 115 people had a positive test result. Of these, 16 (13.9%) reported symptoms and 99 (86.1%) did not report any specific symptoms on the day of the test.
The study also includes data on people reporting a wider range of symptoms such as fatigue and shortness of breath. Of the sample who tested positive, 27 (23.5%) were symptomatic and 88 (76.5%) were asymptomatic on the day of the test.
Professor Irene Petersen, from the university's epidemiology and health care department, explained: "The fact that so many people who tested positive were asymptomatic on the day of a positive test result calls for a change to future testing strategies. More widespread testing will help to capture 'silent' transmission and potentially prevent future outbreaks."
She said future testing programmes should involve frequent testing of a wider group of individuals, not just symptomatic cases, especially in high-risk settings or places where many people work or live close together, such as meat factories or university halls.
The authors did note that several studies have highlighted a lower proportion of individuals testing positive for Covid-19 are asymptomatic. However, the prevalence of asymptomatic cases varies substantially, possibly due to the sampling and the settings of the study.
What did other studies find?
One study found that of 262 confirmed cases admitted to hospitals in Beijing, 13 (5%) were asymptomatic.
A review of 94 studies concluded that the proportion of people who catch Covid-19 and remain asymptomatic throughout infection is somewhere around 20%.
A study from Italy published at the end of June found that of residents who tested positive for Covid-19 in the municipality of Vo', a small town near Padua, 42% were asymptomatic.
Another study of 9,000 people selected to take a coronavirus test in Iceland found 50% of them tested positive for Covid-19, but didn't have any symptoms.
Until we know how long, and to what extent, asymptomatic people might be infectious, testing should be extended to certain groups as a precautionary measure, researchers recommend.