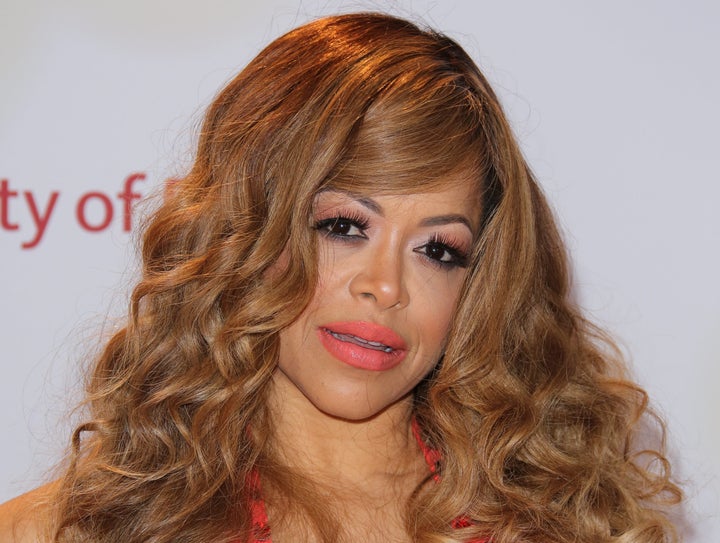 Following in the footsteps of Aubrey O'Day, Tiffany Pollard and Austin Armacost before her, she'll be attempting to win over a new audience after entering the house during Tuesday's (3 January) live launch show.
But what do we know about her so far? All us to get you up to speed with our 9 Facts In 90 Seconds guide...
1. She has history with fellow housemate Ray J
In 2012, Stacy had a fight with the late Whitney Houston just days before her death over Ray J, who had been dating the singer on an on-off basis. Whitney was reportedly unhappy when she caught Stacy chatting to her family friend Ray J in a club, and a verbal altercation broke out.
After Whitney's death, Stacy tweeted: "I deeply regret the events that led to Thursday's misunderstanding, but I respect and love her more than I can say."
2. She was a member of US girlband Ex Girlfriend
From 1989 to 1994, she was in the band along with Monica Boyd, Julia Robertson, and Tisha Hunter. Their highest-charting single was 'Why Can't You Come Home', which reached number 78 in America in 1991.
3. She was a contestant on the first series of 'The X Factor USA'
She auditioned for the show when it launched in the States back in 2011, and was mentored by Nicole Scherzinger. After overcoming the death of her father, which happened during the Bootcamp stage, she made it through to the live shows, but was eliminated in week four.
4. But she definitely wasn't a fan of Simon Cowell…
Shortly after her exit from the show, she said in an interview: "I feel like Simon Cowell definitely threw me under the bus as a judge. As far as being in the game, the competition, he only stood up, he only gave standing ovations, for his contestants.
"He made it very clear that he wants to take the crown for one of his girls. He was not supporting any other contestants who weren't his contestants."
5. She's starred on Broadway
Stacy was the first person to take on the role of Rusty in the Broadway production of 'Footloose' in 1998.
6. She has her own internet chat show
Stacy hosts her own discussion show on her YouTube channel where she also performs. It hasn't set the internet alight just yet though, as her most watched video only has just over 11,000 views.
7. She's appeared on a number of US TV shows
After Ex Girlfriend disbanded, Stacy starred in films and TV shows, including 'Phil Of The Future', 'The Parkers', 'Half & Half' and 'Third Watch'.
8. She released a cover of Prince's 'Purple Rain'
Following her appearance on 'The X Factor USA', Stacey released her own version of Prince's 'Purple Rain', having performed the song at Judges Houses'. She followed it up later that year with 'I Am The Change' and 2015's 'I Still Believe'.
9. She performed at Tom Cruise's 40th birthday party in 2004
Yes, this was really a thing that happened.
'Celebrity Big Brother' airs nightly at 9pm on Channel 5.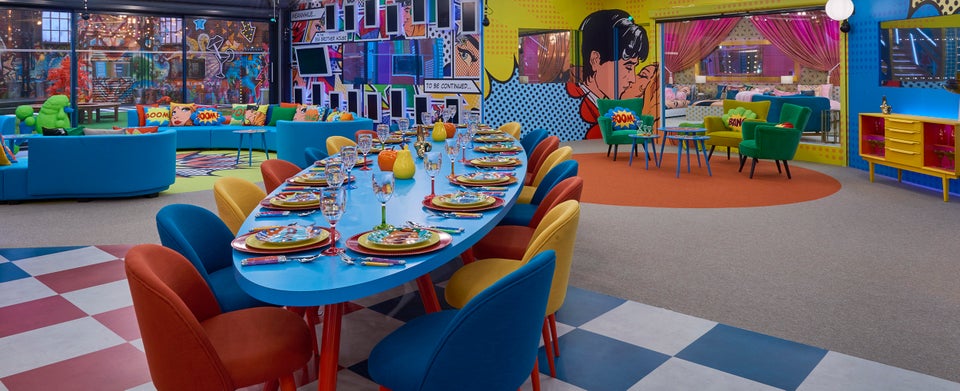 'Celebrity Big Brother' 2017 House Pics