Apple iPhone and iPad users are scratching their heads after iOS App Store appears to have had a meltdown.
When owners try to search for popular apps such as Instagram, Google, Spotify, Tumblr, the results come back with either a blank screen or apps that aren't related. However WhatsApp and Facebook don't appear to be affected.
The outage is believed to affect parts of Europe and the United States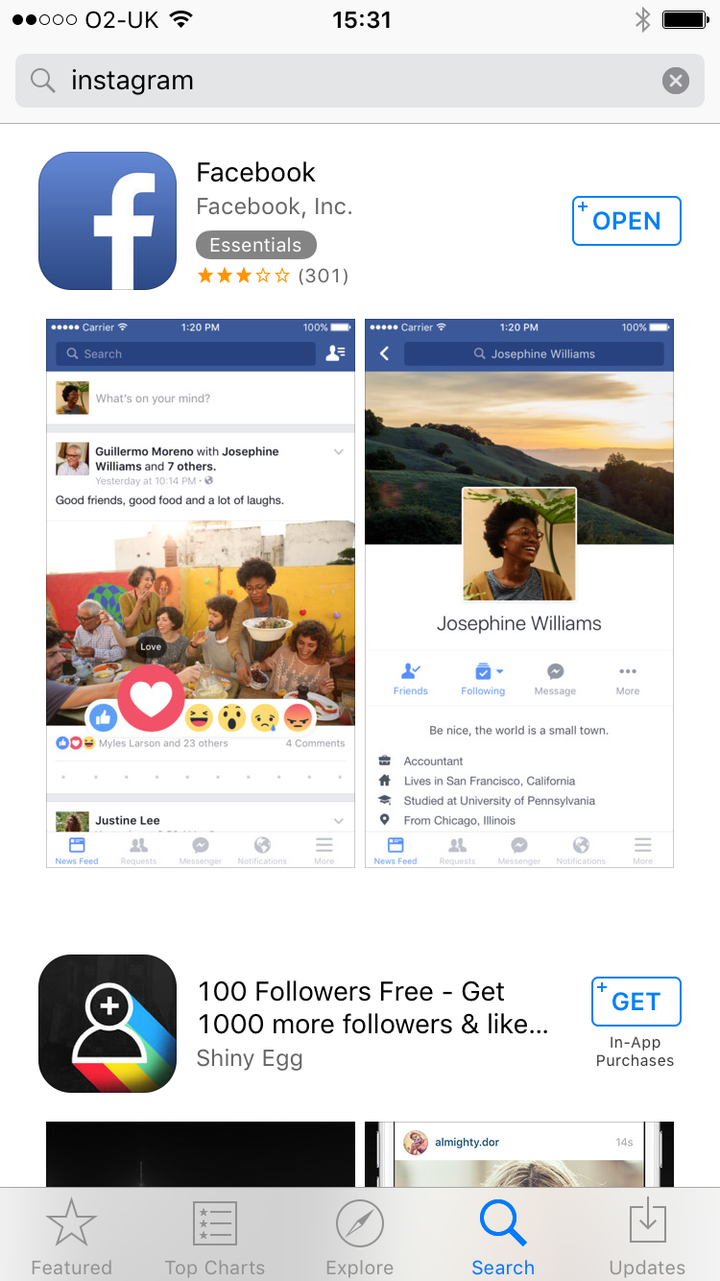 Apple have released a statement saying they are aware of the problem and are working on a fix, but users aren't happy.
App users can still download songs and do updates, but the crash is shortly off the back of problems with Apple Music in February, when customers were left unable to search for new artists, tracks and albums.
"Chief Executive Officer Tim Cook is banking on services like Apple Music to reignite growth as the company's stock plunges on concerns about slowing iPhone sales," the site said.
"Many analysts argue one of the biggest threats facing Apple's business is an inability to develop strong Internet-based tools to go along with its beautifully designed hardware. Other services such as iCloud, Maps, Photos and Siri also have faced criticism for being inferior to competitors."