As the UK wakes up to the damage single-use plastic is wreaking on our planet, it seems even the most unexpected of everyday British joys are to blame, such as the humble cup of tea. This is because a number of the UK's most popular tea bag brands use polypropylene, a sealing plastic, to fasten the tea bags and ensure that they hold their shape.
While a handful of brands have announced they will be ditching plastic for good – first Co-op's own brand and later PG Tips – the nation's excessive tea habit still contributing to our plastic pollution problem. Tea drinkers in the UK get through 60.2 billion cups of tea each year, with 96% of brewed using a tea bag, according to the UK Tea and Infusions Association.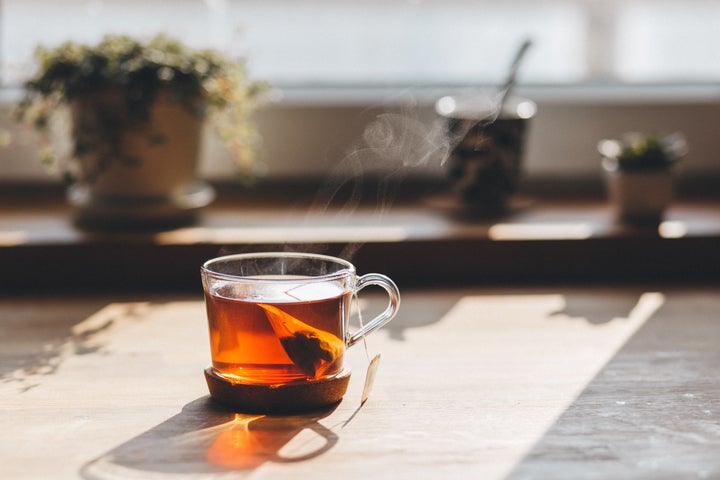 Louise Edge, senior oceans campaigner at Greenpeace UK, told HuffPost UK: "There is no reason why enjoying a cuppa should mean adding to our plastic waste problem. Plastic-free alternatives already exist."
We spoke to various brands to find out where to get your tea bags if you're keen on a plastic-free brew.
But remember to check whether the products are biodegradable, which means it breaks down, or compostable, which means it can be used as nutrient-rich soil – the two are often used interchangeably and are not the same.
Ones To Avoid:
Tetley has confirmed to HuffPost UK that its tea bags contain polypropylene plastic, but it is working on ways to be more sustainable. "Being able to produce tea bags which are polypropylene free, and 100% biodegradable remains a key priority," a spokesperson said. "Our tea bags do contain a very small amount of plastic to ensure that they can be heat sealed to keep the tea firmly in place, but our goal is to eliminate this completely."
Meanwhile both Twinings' 'heat-sealed' and 'string and tag' ranges include plastic as well. A spokesperson told HuffPost UK: "Improving the sustainability of our products and packaging to help reduce the use of plastic is really important to us. We are currently in the process of transitioning all our tea bags to be fully biodegradable and plastic free using plant based fibres. Our goal is to ensure all of Twinings' tea bags are completely plastic free."
Eco-Friendly Alternatives:
If you're partial to a Twinings tea, fear not, its Loose Leaf pyramid tea bag range contains no plastic and is fully biodegradable, including tags.
Pukka Herbs' tea bags are completely plastic-free and stitched together with organic cotton. All tea bags, including tags, are fully-compostable.
PG Tips has announced it is ditching plastic from its tea bags in place of a new plant-based material that is 100% renewable and biodegradable.
When it comes to Teapigs, things aren't so straight forward. Its tea bags are compostable, but only when put into food waste so they can be broken down industrially through local council recycling schemes. Basically, they won't break down fast enough if you try to compost at home. However, you know the plastic bag the tea bags are stored in? The brand recently started using a material called 'Natureflex', which is made from wood-pulp and can be composted at home.
Earlier this year Co-Op announced its plans to ditch the plastic strip that seals its own-brand 99 tea bags, replacing it with a new heat-sealing process.
For more supermarket ranges check out Aldi's premium Specially Selected range and Waitrose's Duchy range, which is biodegradable.
HuffPost UK also reached out to Lidl, Tesco and Asda regarding the recommended disposal of their own-brand tea bags, but had not received a response at the time of publication.