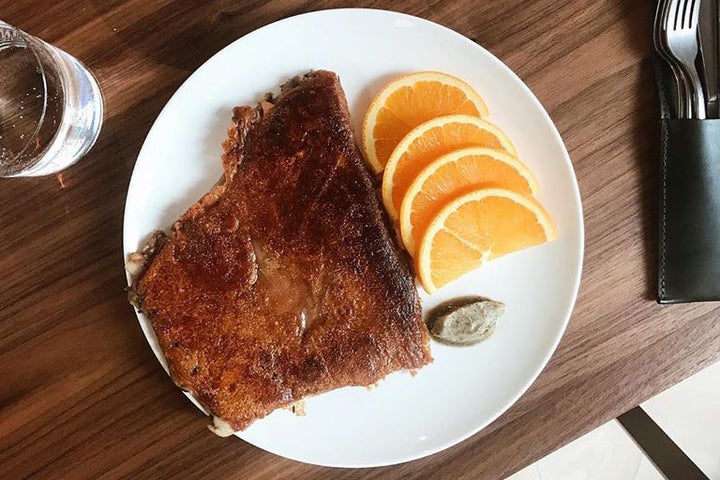 While we might be a divided country in many matters at the moment, there's one thing we can all agree on: British food has been transformed over the past 20 years.
Our cuisine is no longer the butt of the joke for other countries; instead our islands are brimming with flavourful dishes, seasonal and sustainable cooking and menus covering a wide range of creative global influences and inspirations.
While we have great home-grown talent playing a huge part in changing the face of the UK's food, it's also thanks to chefs who have relocated from their home country to open up street food stalls, cafes and restaurants here in Blighty.
In 2016, the amount of new places to eat in the UK jumped up 44% from the previous year to a total of 1,333 - and there was a bigger focus on worldwide flavours.
So what attracts these culinary masters to our country and what new tastes and trends are they plating up for us?
Portuguese chef Leandro Carreira opened his restaurant, Londrino, in London in November 2017, after working as head chef at Viajante, as well as stints in the kitchens at Koya and Lyle's.
He says: "I've travelled all over the world but in the last eight years I've made the UK my home. London is a melting pot of different cultures and cuisines and I believe the perfect city to open my restaurant where I serve dishes that are influenced from my experiences. It's a city of foodies that are ready to try something new that they might never have heard of in the past."
And while traditional Portuguese dishes might not be as well known in the UK, Carreira says he believes there's another chef who also deserves credit for bringing the cuisine of their home country to Great Britain.
"Nuno Mendes has done a lot to put Portuguese food on the map," he adds, noting that he's definitely watched a bit of a trend emerge for food from his country.
"I do see there being a shift recently though with more and more people travelling to Lisbon and Porto for holidays as well as seeking out Portuguese food," he concludes, as anyone who's logged onto Instagram recently can confirm.
Carreira says the most popular dish at his restaurant is a simple clam dish, and on his next visit back home, he hopes to be able to source some craqueja - a wild fragrant mountain herb - so expect that to hit the menu at Londrino soon.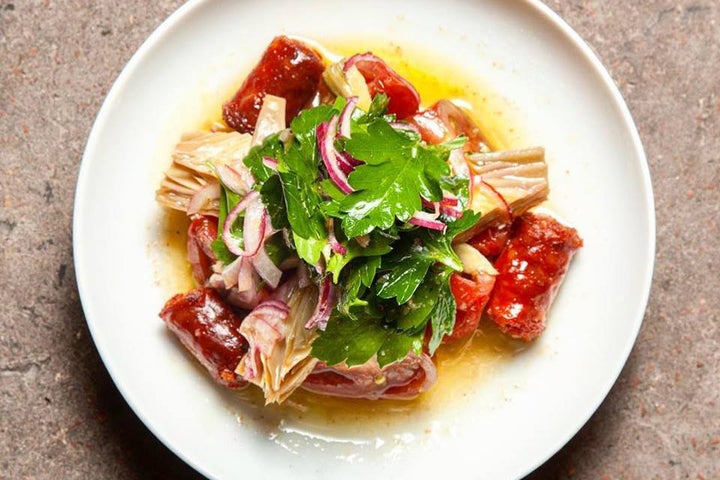 Jumping from Portugal over to their next door neighbours, Spain, chefs Nieves Barragan Mohacho and José Etura finally realised their dream of opening up a UK restaurant when they launched Sabor in London in February this year.
Sabor - which means flavour - is aptly named as Barragan Mohacho and Etura have designed a menu that bursts with tastes from their national cuisine, such as arroz con salmonete (rice and red mullet), camerones fritos (fried baby squid topped with a fried egg) and their signature Segovian suckling pig, cooked in the traditional wood-fired oven.
They say: "We wanted to open a restaurant in London because it's one of the most important cities in the world with one of the most vibrant food scenes, but also because we both settled here many years ago and it's become our home now."
It hasn't always been plain sailing for budding restauranteurs though, as Barragan Mohacho and Etura admit it is a tough business.
"It's bit like having a baby - at first you're just trying to keep all the plates spinning to ensure nothing goes wrong, but eventually things start to bed in and you hit your stride. We were very lucky because we had many friends and loyal customers already from our days at Barrafina - but it also meant peoples' expectations were very high and we really wanted to deliver on them," they confirm.
Their connection with Spain meant that before they opened their restaurant, they put in some serious research, in the form of a dream gastronomic trip.
"We travelled around Spain extensively before we opened Sabor, around Galicia and the Basque Country, to Madrid and the centre of Spain, to Majorca - we went everywhere. We wanted the food and experience at Sabor to be a like a journey through Spain, so that's what we did. We're both planing more trips later in year, to Madrid and Bilbao, for work and pleasure, to visit friends, restaurants, suppliers, and to stay connected to the Spanish food scene," they enthuse.
It's this connectivity that means there's regularly a queue out of the door of their restaurant. "People regularly tell us that when they visit Sabor it makes them feel like they've been transported to Spain," they add. "Which is exactly what we wanted to achieve, and makes us really happy."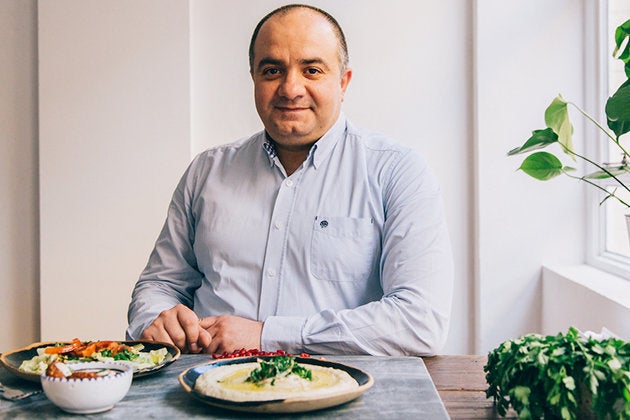 Not all moves to the UK are quite as deliberate - some relocations are sadly more distressing. Syrian chef Imad Alarnab saw two of his restaurants in Damascus bombed before he was forced to flee the country due to the brutal warfare. He made his way across Europe, spending time in 'The Jungle' in Calais, using his food skills to help bring the refugees together.
Alarnab arrived in London in 2015, and last year he was thrilled to be able to finally get back behind an oven and opened Imad's Syrian Kitchen in East London.
On the menu at his pop-up restaurant, he showcases traditional dishes such as moutabal, smokey aubergines with yoghurt and tahini, kebab hindi, a Syrian meatball stew and tabakh rohoo, a vegetable and tamarind stew. Money from each meal goes directly to a children's hospital in Aleppo, as part of the Help Refugees initiative.
While Alarnab may not have set out to conquer the food scene in the UK, he's certainly on his way - and he and his cooking are a very welcome inclusion. He told the Evening Standard his aims for his venue: "I want it to be cosy and for people to feel like they are at home. These are traditional dishes that were cooked for me by my mother and I am excited to share them.
"I have been surprised by the response we have had – I was worried that we would not sell tickets. But it is amazing. It is like someone is taking your dream and making it real in front of your eyes. It has been perfect."
Whatever the reasons behind these chefs' journeys to Great Britain, the UK food scene only grows stronger with each addition. Looks like that giant melting pot serves up some pretty tasty stew.