Most of us have more far more stuff than we need. We probably possess a wardrobe with evening clothes we wear once in a blue moon, bikes cluttering up the hallway or garage, a car sitting on the street that we only use at weekends and an elderly, uneconomical washing machine that's too expensive to replace.
James Wallman, author of Stuffocation: Living More With Less, says, "We have kit we don't use, toys we don't play with, and clothes we don't wear. Instead of feeling enriched by the things we own, we feel stifled by them."
It is environmentally-friendly to buy less and thereby reduce our impact on the planet, so for items that need to be frequently upgraded, or for things we use only occasionally, wouldn't it be a better option to rent? We think it might be.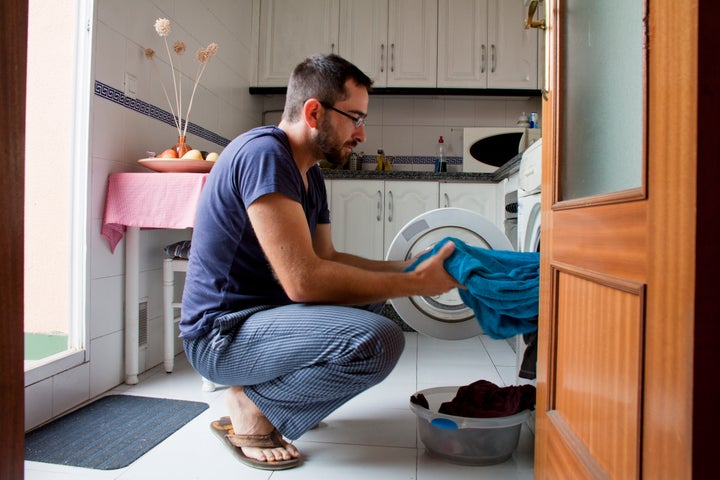 Household appliances
Washing machines are cheaper to buy than ever before, but their average lifespans are seven years and they are less cost-efficient to repair, which means call-out, replacement and disposal headaches. If your household is absolutely reliant on a washing machine and tumble dryer, it's worth considering renting. You don't have to find a lump sum or take out a loan, prices start at around £4 a month, including same-day/next day repairs and call-out charges. If the machine isn't worth repairing, you'll get a replacement straight away. You can also rent fridges and fridge freezers - even vacuum cleaners. Renting will probably be more expensive than buying long term, but you may consider the zero stress and hassle to be priceless.
Televisions and tech
When free digital TV services were introduced in 2002, you may have thought you'd bought a state-of-the-art telly that would last for years. Then came flat screens, curved screens, HD, 3D and smart TVs with online streaming. You may have upgraded with each innovation and disposed of your 'old' TVs at a cost of thousands of pounds over time. While renting a television isn't cheaper than buying, you'll get the latest high-tech model that you can upgrade at any time, free installation, repairs and technical support, and no worries about disposing of it at the end of its life. You can also rent soundbars, DVD Blu-Ray players, hard drive recorders, games consoles and tablets.
Cars
You fork out a lump sum or arrange finance to buy your car, then there's insurance, vehicle tax, servicing, MOT, breakdown cover, repairs and fuel to pay as it sits outside depreciating in value. If you don't need a car every day you could look at renting from a car club. Zipcar's USP 'It's there when you need it and not when you don't' makes a lot of sense if you live in a city and only need a car for weekends and holidays. And if you have a car and spend a fortune in commercial car parks, look at renting a private space through Just Park.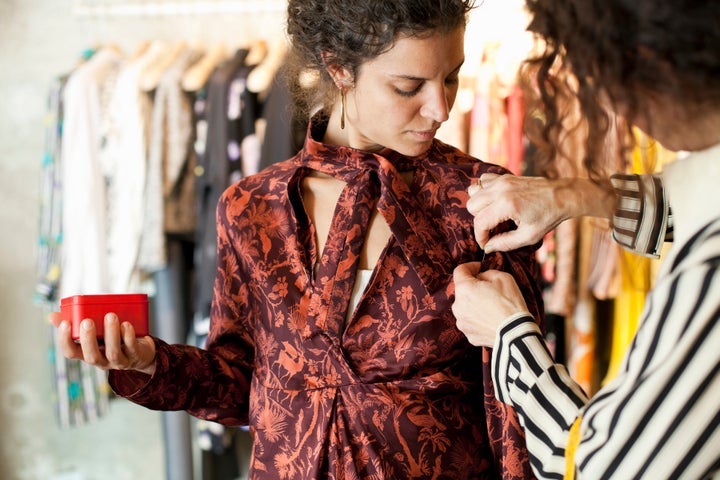 Designer dresses
"Consider the average British woman. According to various surveys, she buys 59 items of clothing each year, she has twice as many things in her wardrobe today as she did in 1980," James states. A lot of these will be for special occasions, such as evening dresses, which often only get worn once. Instead of paying the full designer price, why not rent a red-carpet-worthy designer evening gown from Girl Meets Dress or Chic by Choice for a fraction of the cost?
And if it's a fancy dress party, don;t waste your Saturday fashioning a Roman centurion's costume out of cereal packets and duct tape - hire one instead.
Tableware and glasses
If you love to entertain in style but don't have the space to store a beautiful dinner service, you can rent all the crockery and cutlery you need from a tableware supplier such as Top Table Hire or Vintage Blue, and they'll even do the washing up for you. When it comes to glasses, supermarkets such as Morrisons and Waitrose offer free rental.
Bikes
Why clutter up your hallway or garage, or worry about puncture repairs when you can rent a bike when you need one? If you live in London, check out Transport for London's Renting a bike, and there are schemes in Edinburgh, Cardiff and Belfast too.
So it's possible to save money by renting some items as you need them rather than buying. James recommends people "spend their time and money on experiences rather than stuff. If more people join this 'experience revolution', they will be happier - and they are far less likely to be drowning in stuff" and we think he has a point.