Balmy evenings in the fading sun, chat with friends, a cold bottle of wine and good food are some of life's biggest pleasures. But sadly, it's something that often gets forgotten in our whirlwind lives.
Prepping a four-course meal is no joke. It starts with a mammoth supermarket shop, then you forget something and end up sending your partner back to the supermarket to find some za'atar or whatever spice your Ottolenghi recipe needs.
By the time your guests arrive, you're feeling frazzled, there's pasta sauce down your outfit and you've managed to burn yourself twice on the oven. When you've only got a precious two-day weekend, sometimes a complicated supper is just too much. You can understand why more than half of people find throwing a dinner party more stressful than going to work.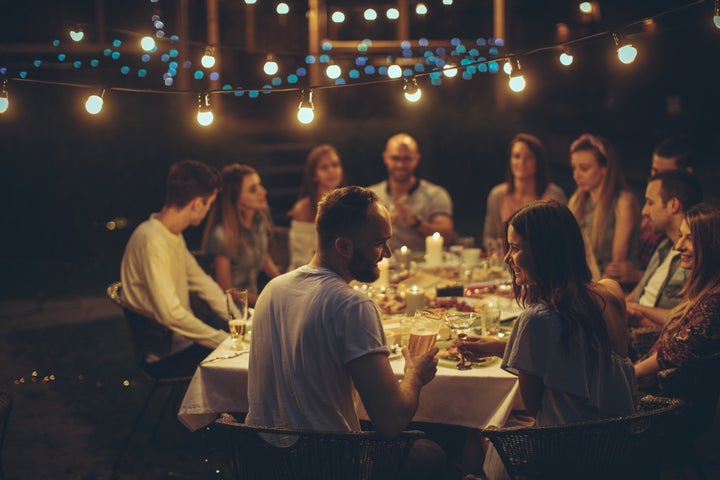 Thankfully, informal get-togethers are starting to replace sit-down formal dinner parties – the important thing is getting your friends round for a good catch-up. It doesn't have to involve tablecloths or fancy starters. So what should you serve when a big group of friends are coming over for lunch or dinner that is delicious and low-stress?
Introducing: ′Smorging.′ The concept of gathering with friends and grazing on breads, pickles and chutneys, smørgåsbord-style, with the essential addition of next-level Castello cheeses, it's ready to make having people round that much breezier.
(Context: a smørgåsbord is a buffet-style meal served in the Nordic countries, like Denmark. It's often brought out for Saturday lunch, but we reckon it's best suited to the twilight hours, with its haphazardly fun approach.)
The feast is traditionally made up of rye bread with an assortment of toppings including fish, meat, vegetables and, importantly our good friend cheese: the queen of any smorging feast. Chutneys, relish and salted butter are an essential accompaniment. But add in whatever you like: rules, schmules.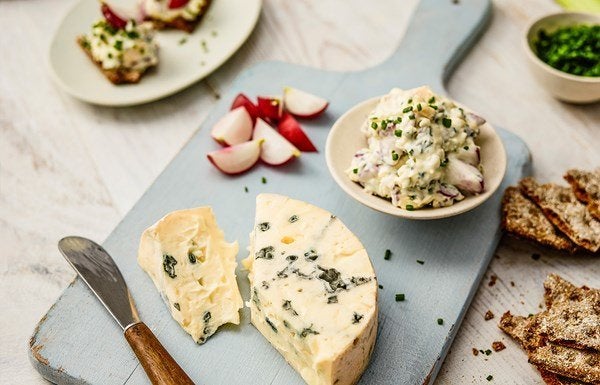 Here's how to get in on the action.
1. Dig out a giant platter or wooden board to play host your smørgåsbord spread.
2. Start with the base – what are you going to put your toppings on? Slices of fresh, dark rye bread, crispy crackers or dinky pieces of toast are all good shouts.
3. Think cheese. Castello's range includes a creamy blue, a sharp cheddar and a milder creamy white.
4. Try contrast. Sharp, sweet: whether that is sour gherkins with dill or caramelised onion chutney, it's good to provide complimentary flavours for your cheese.
5. Get in your meat and fish. Herring is a popular Scandinavian fish to serve on your smørgåsbord, but you could also choose smoked salmon, mackerel, ham or beef. We are big fans of apple and pickled beetroot.