"Among those whom I like or admire, I can find no common denominator, but among those whom I love, I can: all of them make me laugh," the English poet W.H. Auden once said.
He was right: nothing else has quite the same power to make us feel relaxed, or to connect people together, like the ability to laugh at the same jokes.
Which is why stand-up comedians are so powerful. They can captivate a room, uniting complete strangers over a joke, putting their audience at ease – and sometimes on edge - simultaneously.
You may not realise it, but every stand-up show you attend provides the opportunity for you to make a connection. Comedians play that role: through laughter, they can bring us closer to our friends or bond us with complete strangers. Stand-up comedians teach us to find common ground in a room full of people we've never met, who have totally different life experiences and possibly nothing whatsoever in common with us. And they do this in mere minutes.
We chatted to some stand-up comedians to find out their secrets to making the audience feel connected with one another. And, of course, how to get them to laugh, over and over and over again.
Make fun of yourself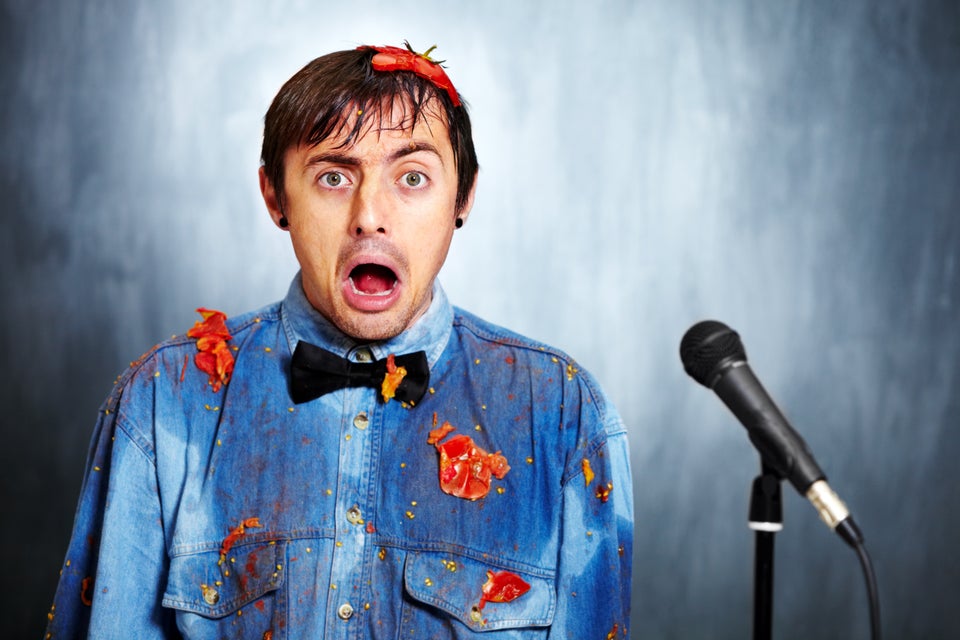 PeopleImages via Getty Images
Just be honest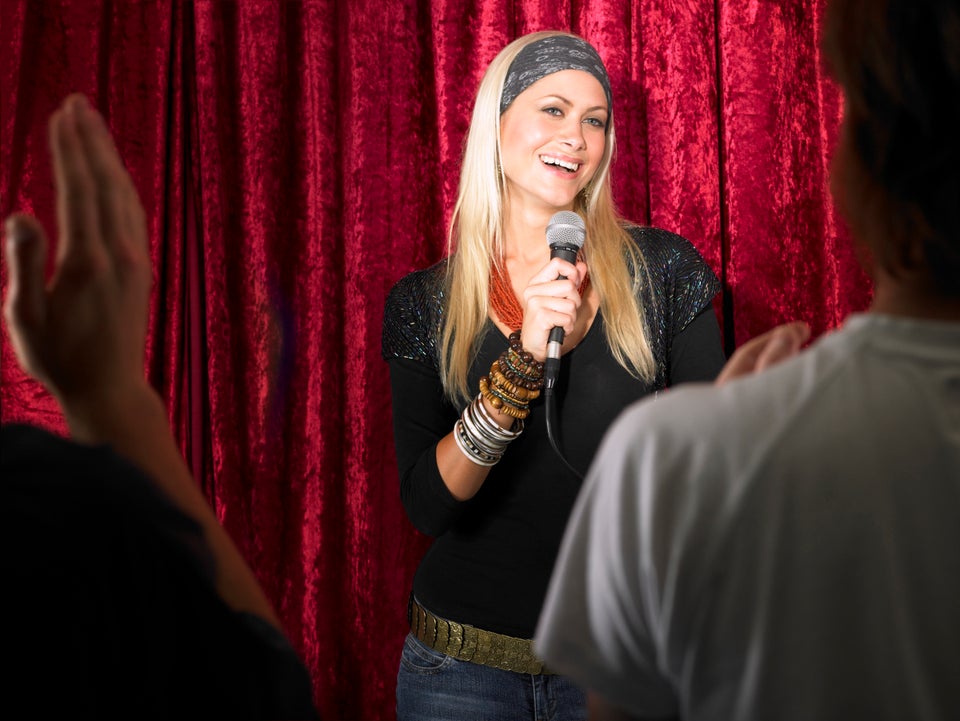 John Rowley via Getty Images
Start broad, then get specific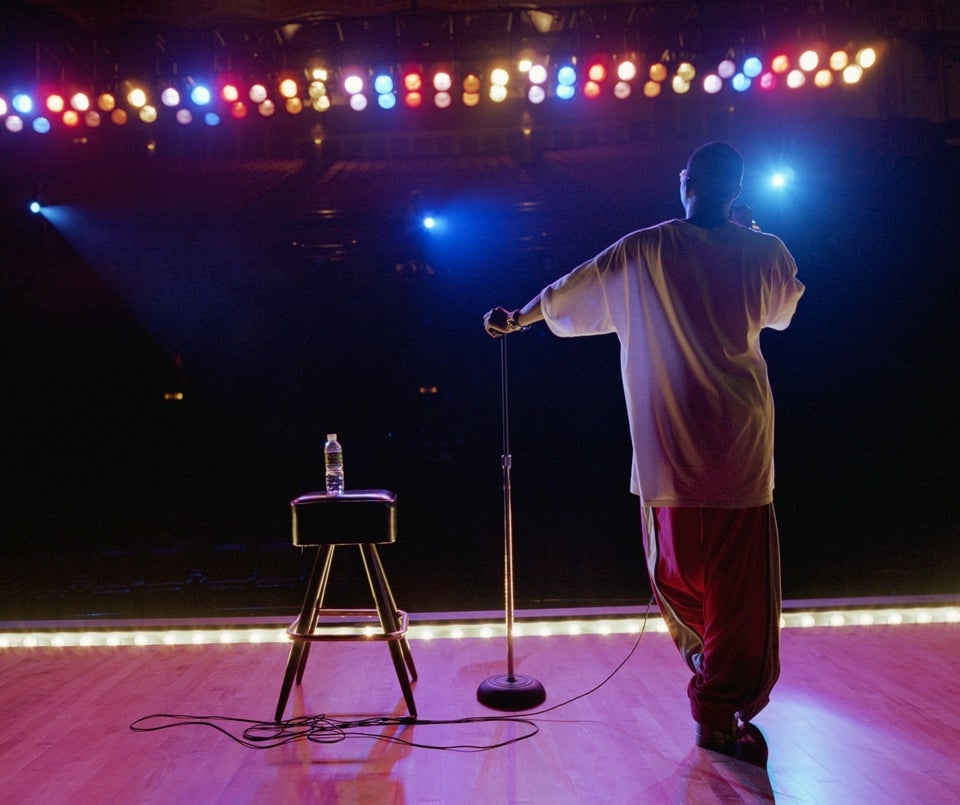 Mike Powell via Getty Images
Use your surroundings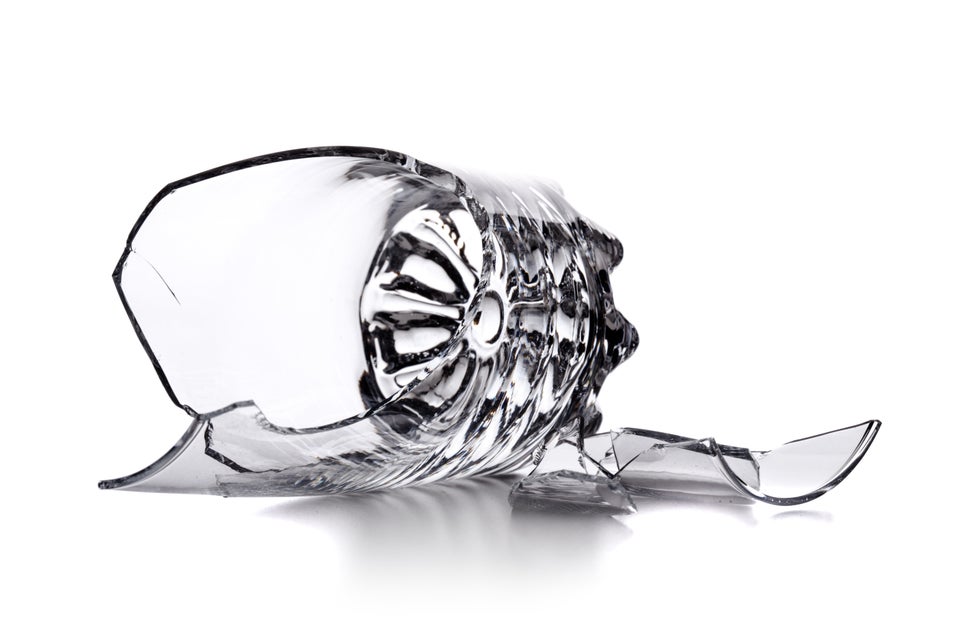 Nikola Spasenoski via Getty Images
Open strong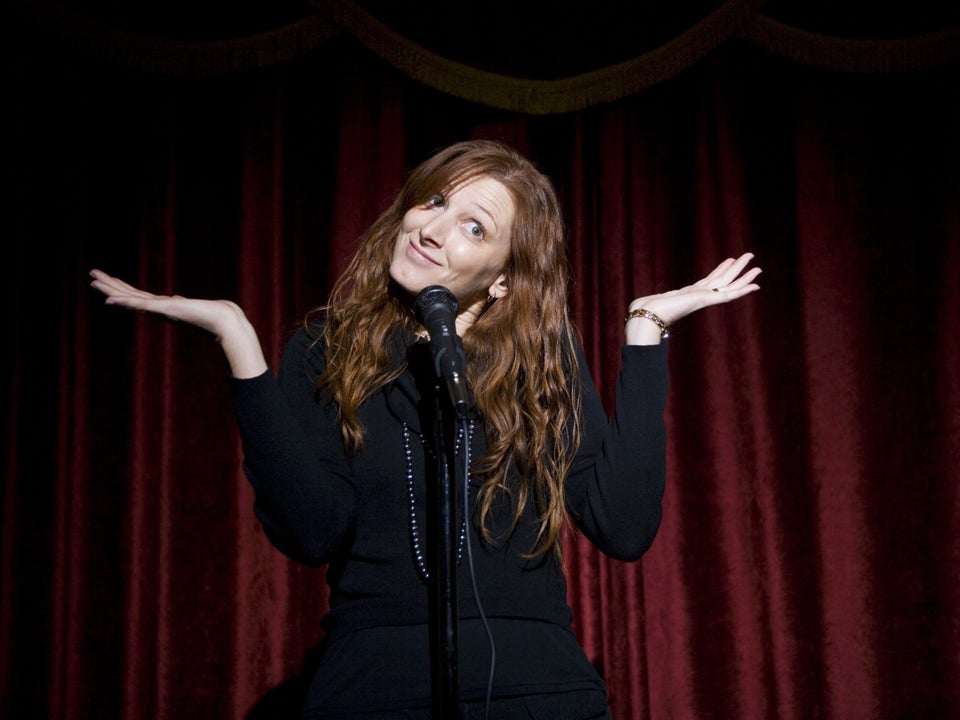 Rubberball/Mark Andersen via Getty Images
Do your homework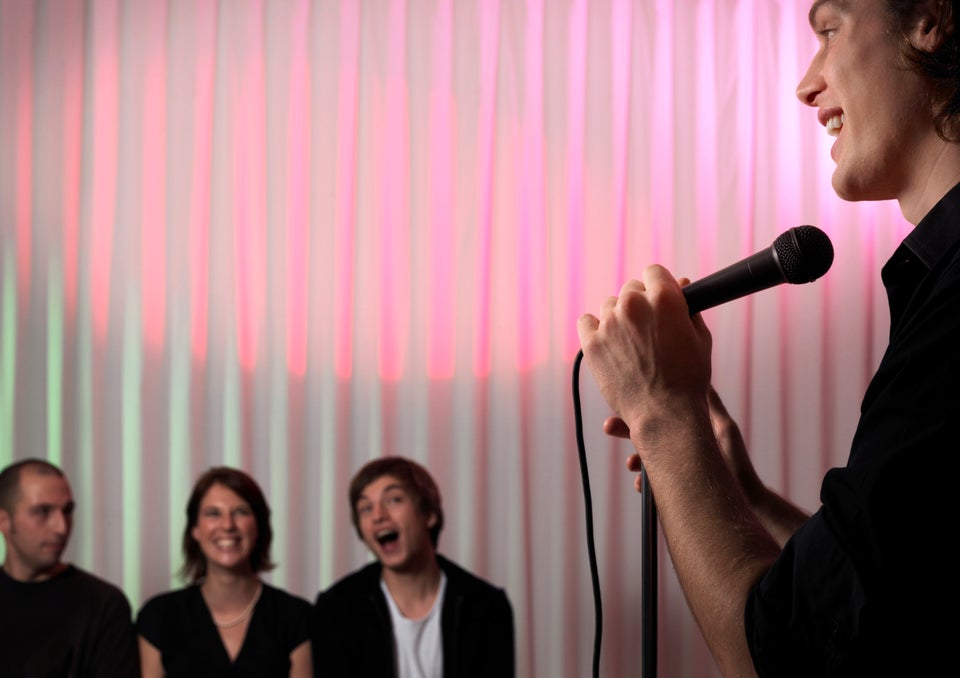 John Rowley via Getty Images
Body language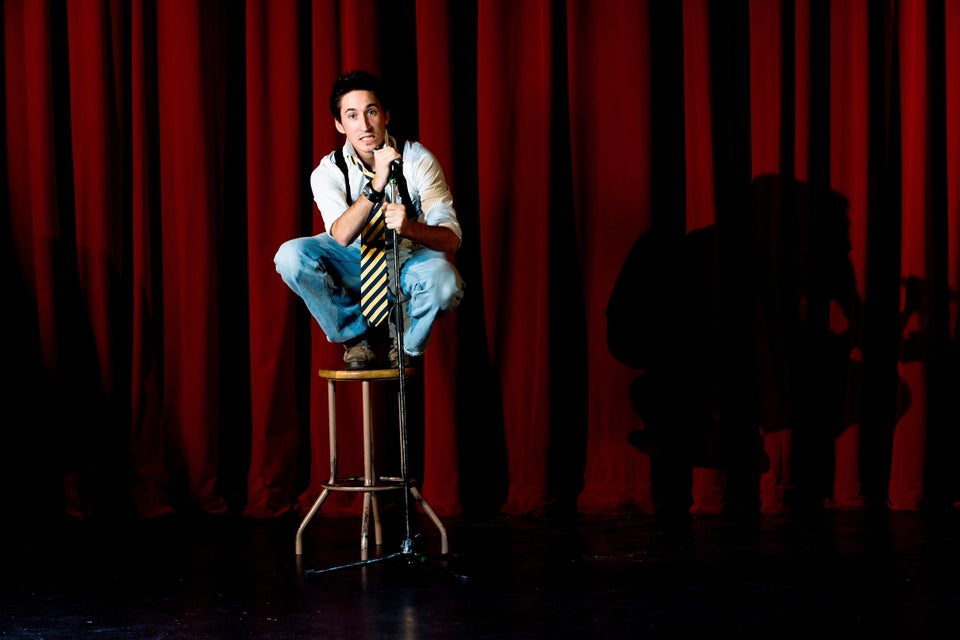 Jupiterimages via Getty Images
The power of delivery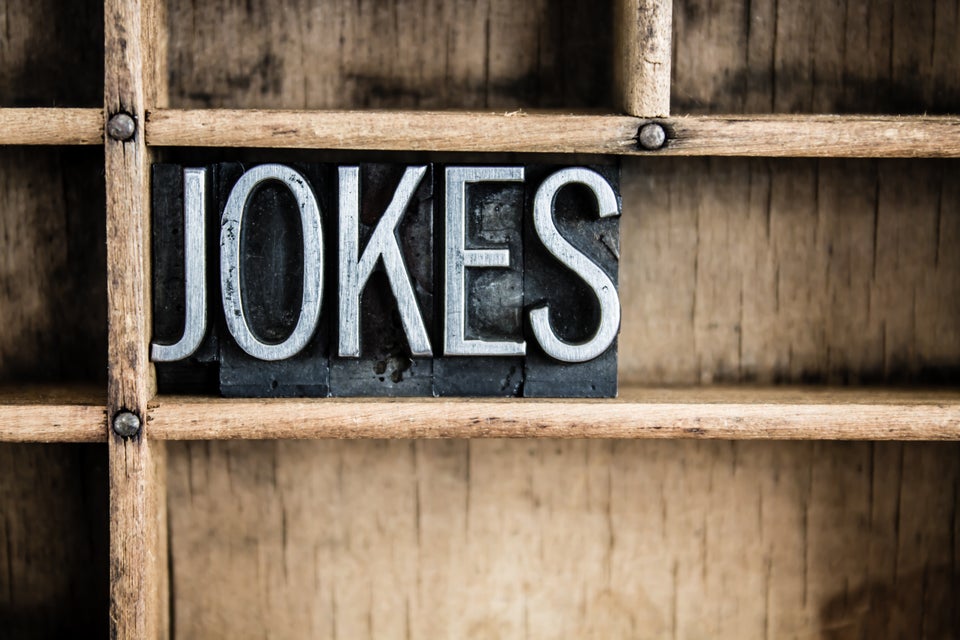 elinedesignservices via Getty Images
Remember: they are rooting for you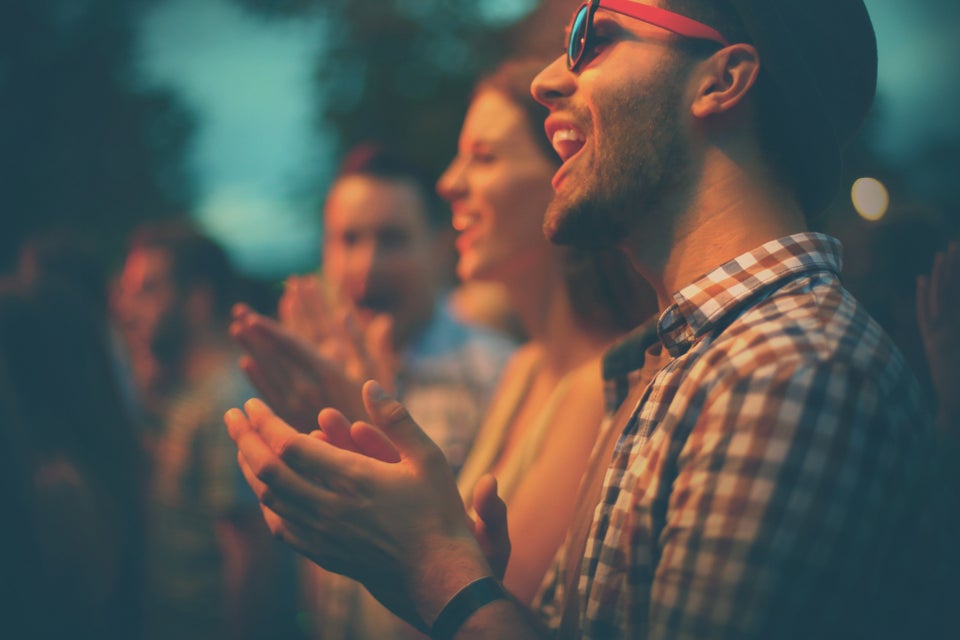 Laughter is the great unifier