Ask the tech-heads in your life what they want most under the tree and you won't be surprised to find their answer is the same as yours: the latest tablet, of course.
With forecasts predicting tablets to shift 181 million units worldwide in 2017, it's fair to say it won't be just the ones who know their GPU from their CPU who'll be craving one right now. Everyone in your friend and family circle who can swipe a screen will have heard the buzz around how these larger-than-life smartphones are set to overshadow traditional laptops in the New Year.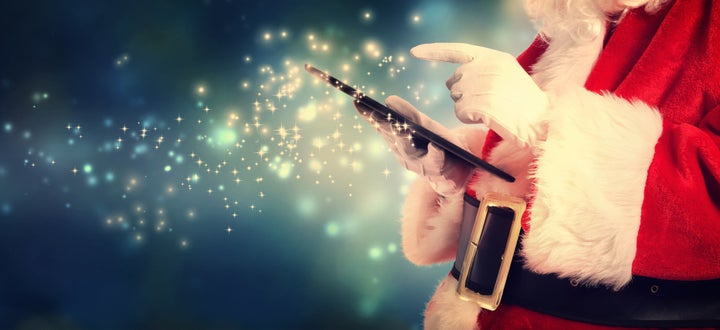 The good news for the gift buyer is that you can get a tablet to dazzle relative newbies at fairly affordable prices. The parent or the teenager you're buying for isn't necessary looking for the hybrid combination of snazzy keyboard meets high quality desktop-style experience you've earmarked for yourself. What they want from their slate – other than a sleek design and lightweight feel – is an easy-to-use, easy-to-carry device that can effortlessly perform the five essential tasks: browse, read, watch, share and connect.
What makes the tablet such a hit among gadget lovers across all ages is that it covers all the things the other popular Christmas tech gifts offer. It's set to replace the humble console as number one gift choice this year thanks to the standard of games now available, not least because the device and games work out way cheaper.
Also, gadgets famed specifically for listening and watching are rivalled by your average tablet thanks to the ease in which you can download songs and stream movies on them. The same goes for the other gift favourite, e-readers, considering you can read anything you like on a big, well-lit screen. Even wearable fitness bands, which are high on most Santa lists this year, can be replaced by any of the many fitness apps out there, along with all those others (Google Play has over 13 million apps) that keep you alert, informed and entertained.
There are super expensive tablets out there of course (not least the ones that call for any number of further purchases to be of optimal use), but luckily, many of the less expensive tablets available can mirror the majority of higher end competitors.
So with Christmas around the corner, we predict record sales for tablets and with good reason – they come in similar shapes and sizes, and now you don't need to fork out all of your hard-earned cash to get a versatile, effective and powerful slice of tech.