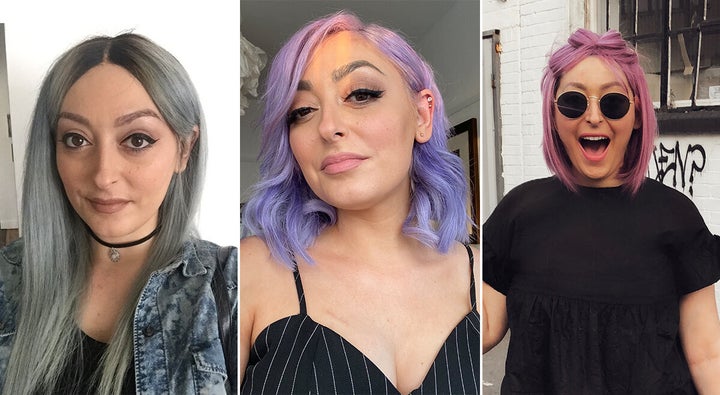 Kaz Foncette danced among her friends wearing a bright green wig topped with a giant flower at Glastonbury in 2017. She didn't look like your typical breast cancer patient – the 31-year-old had delayed her chemotherapy treatment for a week in order to attend the festival.
"You know how it is, those tickets are like gold dust, so I said: 'I want to let my hair down with my friends while I'm still able to,'" says Foncette, now 33 and based in Seven Sisters, London.
"I bought these really funky coloured wigs I knew I probably wouldn't wear after the hair loss, but it was my way of embracing change and the fact my hair was going to go. I had the best time."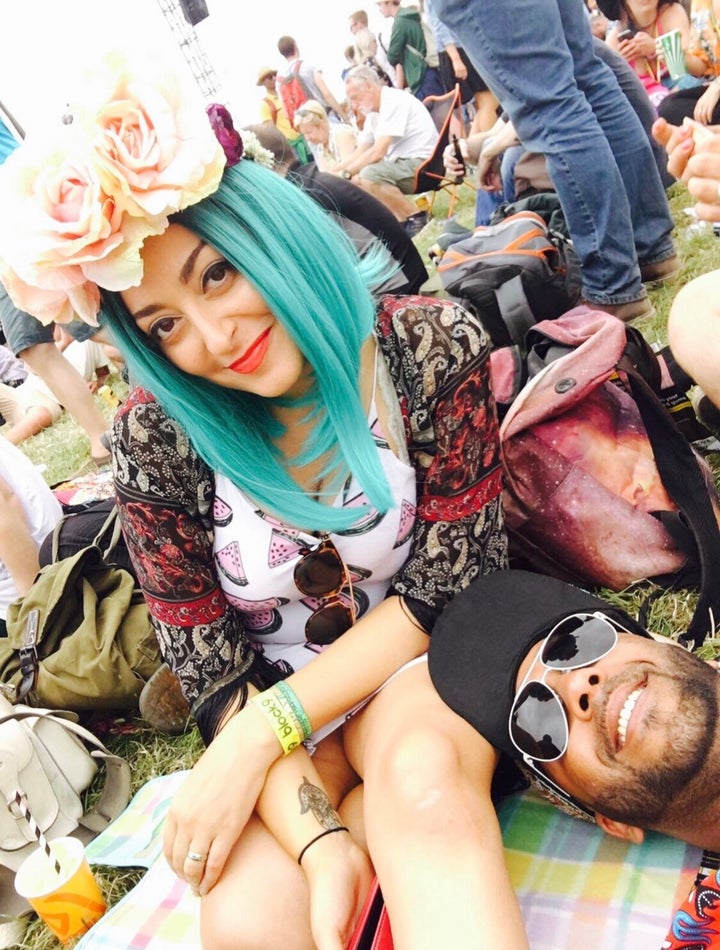 Foncette started chemo the day after coming back from Glastonbury. She'd initially refused the treatment – requesting a lumpectomy – because she associated "chemo with death" and didn't want to lose her hair.
But after paying for tests at a private clinic – where they confirmed everything the NHS doctor had said – Foncette accepted surgery wouldn't be enough to protect her from the tumour she'd discovered in the shower. She agreed to go ahead with chemo.
"I'm Turkish Cypriot and our hair is our thing," she says. "I just couldn't see myself without hair. It might seem so silly, but I was terrified of losing myself and becoming this alien-type person. The image shook me completely."
Shopping for the colourful festival wigs with friends helped Foncette come to terms with hair loss and surprisingly, she didn't cry when clumps began to fall out. But she was shocked when a nurse showed her some of the NHS wig options available to her – they were hideous, she says.
"These three Halloween-looking wigs were pulled out of a box and the nurse said 'these are the NHS wigs'. I said: 'Excuse my language, but are you fucking kidding me?'
"I thought: 'Look at Kylie Jenner's wig, come on, can't I get a wig like that? Can't I get a Kim Kardashian wig? I'm 31 years old, they look like they're for 90 year olds!'"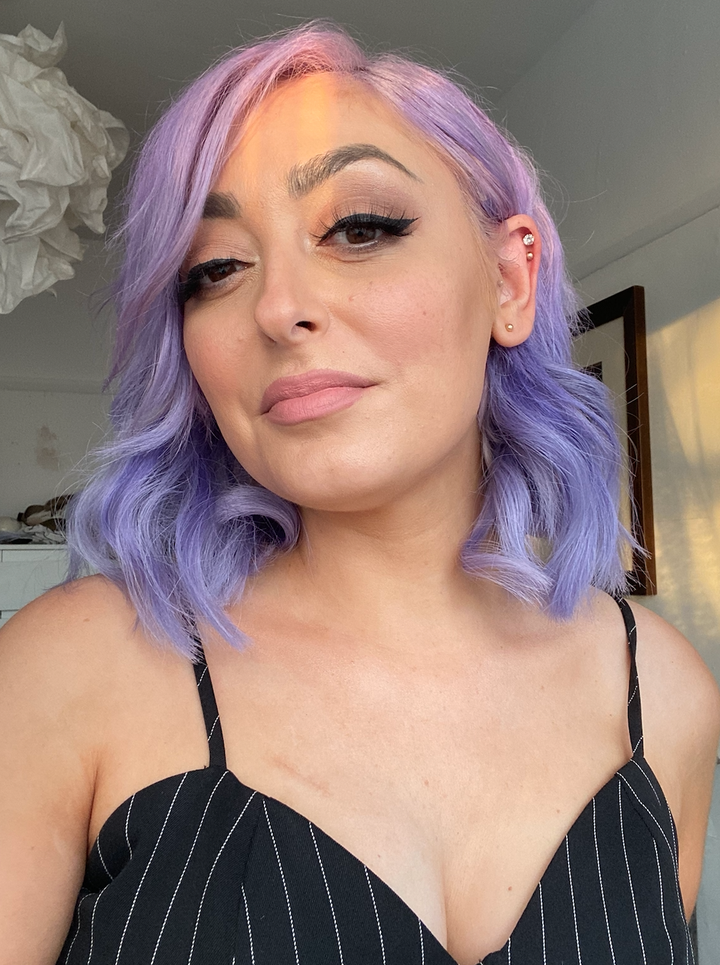 Foncette was told about NHS wig prescriptions, which entitle patients to money off wigs – but still come at a large prescription cost. A modacrylic (synthetic fibre) wig, for example, costs around £150 to buy in a store, but is available for £74.15 with an NHS wig prescription.
You can also get a partial human hair wig for £196.40 with the NHS prescription, or a full, bespoke human hair wig for £287.20. Foncette couldn't believe the cost. "It's a week's worth of shopping," she says. "A wig is presented as an item of luxury and not a necessity."
Armed with her prescription, Foncette visited Hair to Ware, a shop in Ware, Hertfordshire, which sells NHS wigs and other hair accessories. While they had more options than the hospital's horror box, she was disappointed with the choices available with her NHS discount.
"None of the prescription wigs were that suitable for me and they certainly weren't suitable for any women of colour," she says. When she asked the shop owners how much it would cost to make a wig resembling her long hair before treatment, they quoted £450.
"That's a lot of money, but particularly for someone who is forced to be out of work for God knows how long, or for single-parent families dealing with cancer," she says. "I felt hesitant spending it and I'm just a normal Londoner with an average wage, I don't have kids and my husband and I are both working."
The shop owners were sympathetic and said they regularly see people buy the cheapest option, rather than a wig they feel good in.
Foncette stumped up the cash for a long, grey wig – which she dubs her 'Gandalf the Grey' look – then started fundraising to help other women.
She founded a charity, Wigs For Heroes, in a bid to make wigs accessible for younger cancer patients. Her aim was to support others through wig grants, meet-ups and pamper bags. While finishing chemotherapy and immunotherapy, she shared her story and created an online community, which helped raise £6,000.
But she had to pause her venture when her cancer returned.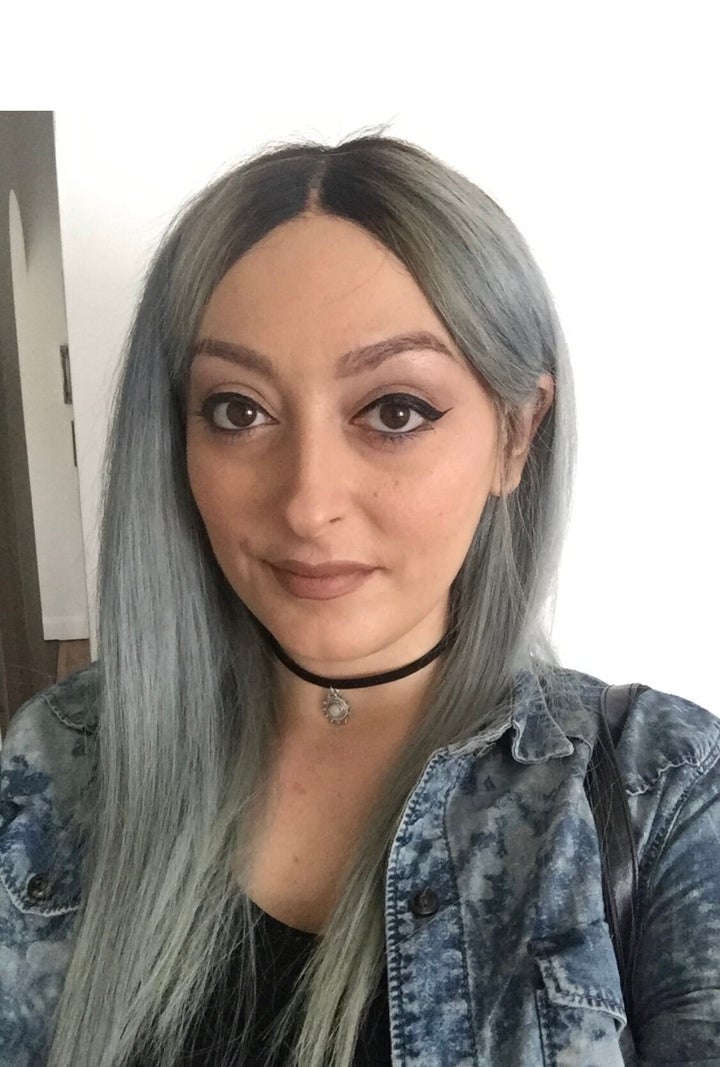 In January 2019, tests revealed she had another tumour in her left breast, which was 4cm big. "They advised a mastectomy and I said 'Just take it,'" she recalls.
Foncette had another course of chemotherapy. Thankfully, she's been cancer-free for one year, although the treatment damaged her heart and she'll have to take medication for life. She's left her job in HR and splits her time between content creation, part-time barbering (when her health allows her to), and working on her charity.
Ongoing health problems have prevented her from hosting big events or fundraisers, but by continuing to hustle online, she's managed to raise £20,000, encouraging friends, family and complete strangers to fundraise on the charity's behalf.
Wigs For Heroes has also had sponsorship from Macmillan Cancer Support, who helped Foncette during her treatment. Macmillan gives out clothing grants to cancer patients, if, for example, they've lost weight during treatment or need to buy new items such as bras.
Longterm, Foncette's goal for her charity is to offer grants to women struggling to access the right wigs for them. Wigs For Heroes has partnered with the shop, Hair to Ware, so staff can identify people who may be in need of a grant to buy their perfect wig. Patients can also apply for a grant via the charity itself. Grants will be up and running by the end of 2020, while Foncette irons out the details.
In the meantime, she's using her platform to provide information about wigs and fashion during cancer treatment, with a weekly Instagram Live, hosted with the shop. From the first week of October, she'll also be running Hero's Coffee Club – an online meet-up for people shielding or those with cancer, who need a bit of extra company during the pandemic.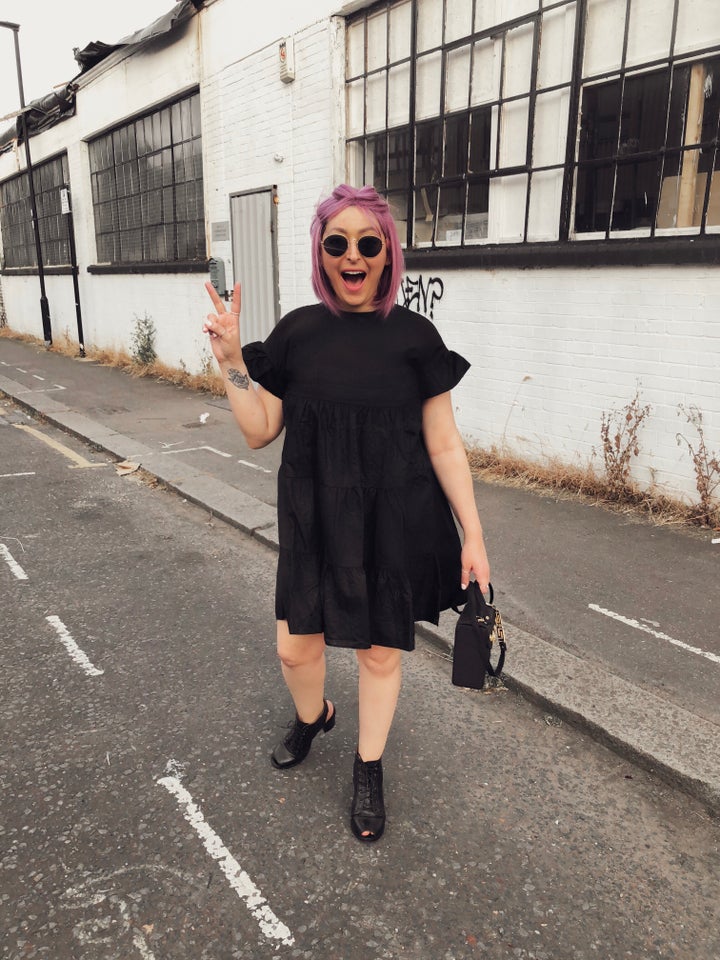 Foncette is in talks with her old hospital to run a partnership – her dream is for a selection of high-end wigs and information about the charity to be displayed in a glass cabinet in the hospital, rather than crumpled in a box, so the prospect of wearing a wig is less scary for patients.
Looking good is part of feeling good, adds Foncette, who firmly believes great wigs can help those on the road to recovery.
"When I lost my hair, it was a process of self-discovery," she says, "it was finding out who I was again. Shopping became... not exactly my therapy, but the thing I could go to for happiness.
"It's about empowering people and making them feel a bit better about themselves, and not letting them feel that nobody is on their side."
Help Macmillan be there for more people like Kaz by hosting a Coffee Morning this September. Whether it is a socially distanced or virtual get together, Official Sponsor Zalando has got your event style sorted. Find out more at coffee.macmillan.org.uk.