'Will & Grace', like 'Friends' and 'Sex And The City', is one of those classic shows that fans are always hoping will make a comeback.
Now the original cast have given us all a little glimmer of hope after they reunited for the first time in ten years.
Debra Messing, Megan Mullally, Sean Hayes and Eric McCormack all got together on Saturday night for a night out at the comedy show of Megan's husband, Nick Offerman.
Cue a series of pics shared across social media of the fab four's reunion.
Debra Messing was the first to share a snaps, captioning it: "Only smiling because of where Eric's hand is! @EricMcCormack @SeanHayes @MeganMullally".
In another pic shared on Twitter, Eric and Debra - who played Will and Grace - are seen hugging tightly.
"You smell the same! @EricMccormack," Debra tweeted.
Megan also shared a photo of her and Debra, joking: "My new wife and I are so happy."
The last episode of 'Will & Grace' aired in 2006, after running for eight seasons.
In it Debra played hopeless-in-love Grace, who lived with her gay best friend Will, played by Eric McCormack.
Megan played Grace's employee, Karen Walker, who was Jack's (Sean Hayes) gay best friend.
On Sunday, the former cast members took to Twitter to add further fuel to the rumours of a 'Will & Grace' revival, teasing fans that something "big" was coming.
The combination of tweets and the pics of them all together again soon had fans begging for a revival of the comedy series.
"I would love to see a 6 episode on Netflix!" one fan wrote.
"Omg I miss you guys so much — for me nothing beats Will & Grace as my fave comedy show on TV!" wrote another.
Another commented: "The crew! This pic makes me so happy!"
We're keeping EVERYTHING crossed.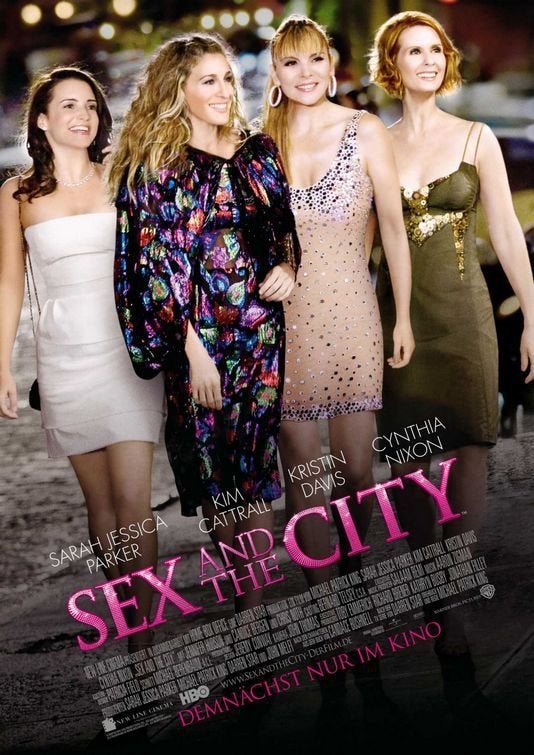 Best And Worst Film Adaptations Of TV Shows