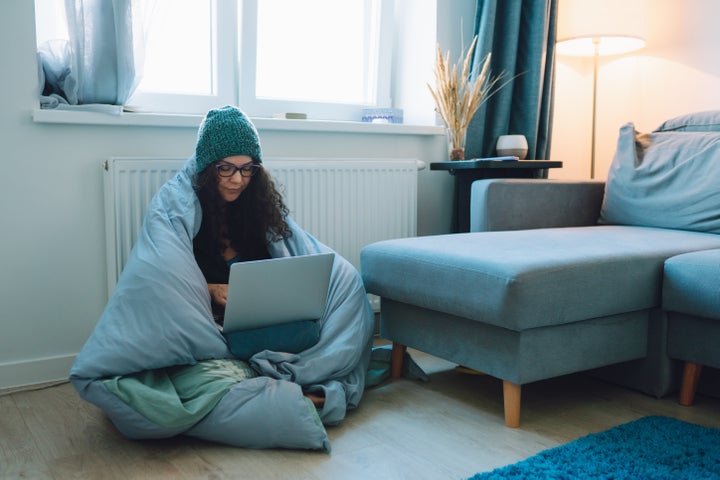 Energy bills this winter could be just as steep, or even steeper, than they were last year, experts have warned.
Winter typically sees a spike in energy usage because of the colder temperatures – and many people had to choose between heating and eating last year.
With a lower cap this year, the price of each unit of energy is cheaper.
But, because the government has not announced any financial support for this winter's bill, households will actually end up paying more than last year, according to experts.
Matt Upton, director of policy for Citizens Advice, told BBC Radio 4′s Today programme: "Everything we're seeing sets us up to believe it will be as bad, if not worse, than last winter, unless government step in with more support."
His comments come shortly after official figures revealed inflation fell from 7.9% in June to 6.8% in July, prompting hopes that the end of the cost of living crisis might be within reach.
However, Upton noted while inflation appears to be falling, that's just the rate at which prices increase over time – it doesn't mean bills will decline back to their previous levels.
He explained: "Yes the cap is lower than it was last year – to be clear, it's still 60% higher than it was in 2021 – what we project is that people will be paying more for their energy this winter, because although the price gap is lower, the support from the government is not there, so overall we'll be paying more."
And last year, the government spent around £12 billion to cover a portion of everyone's energy bills, but it is not set to do the same this year.
Upton added that his organisation has been making the case for more government support, and they want to "at least see a targeted level of support to those who are struggling most".
That's the programme where £150 to 2.8 million people as a one-off payment every winter. If it was extended to £600, Upton suggested, then it would still be cheaper for the government than last year.
The charity also revealed 46,431 people have been in touch with energy debts between January and June, which is a 17% rise on the first six months of 2022.
Upton explained: "Citizens Advice is an 84-year-old charity and we are busier than we have ever been, at any time in our history. This is not getting better, it should be top of the priority list for the government and we need action now."