In the latest in our WISE WORDS interview series - where stars from a whole range of fields share the important life lessons they've learned along the way - we're posing some of the big questions to JAMIE REDKNAPP.
Retired from professional football in 2005, having captained Liverpool and Tottenham Hotspur, Jamie is now a football pundit and writer.
Married to singer Louise, and from a footballing family with father Harry and cousin Frank Lampard, Jamie is about to start filming a new series of 'A League Of Their Own' with James Corden. He's also an Ambassador for Braun's campaign for Father's Day, which is why he's sharing some Wise Words with us today…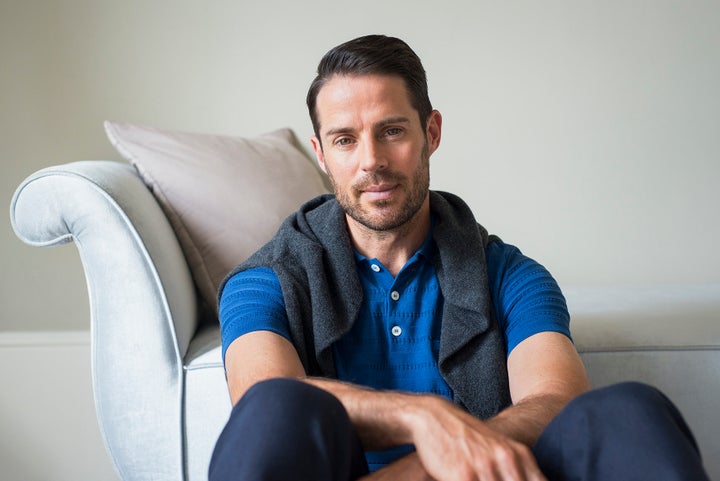 What do you do to switch off from the world?
I like to head to Spain – we have a house there so try to go there when we can, mostly during the school holidays. Nothing is more relaxing than having dinner in the sunshine, and watching my boys mess around on the beach, playing sports and having a laugh.
How do you deal with negativity?
Being quite sensitive I'm probably not the best man to deal with negativity, but I try to rise above it and overall I would like to think that I'm quite a positive person!
Negativity is generally why I'm not on any form of social media. Being on display as a footballer, I could have received twenty good comments but I'd always take the one bad comment to heart! I've learnt as I've got older to brush it off and to teach my kids the same.
When and where are you happiest?
When I'm with my family. Father's Day is coming up so I'm looking forward to a relaxing Sunday with my kids. In terms of gifts, I'm usually pretty happy with a card or a nice cup of tea, but something I could use every day would be useful, like a Braun Beard trimmer, to help keep it in check.
What's the best piece of advice you've ever been given?
I've received lots of different advice over the years but the advice and guidance that has always stuck with me from my dad and from my family is to always be nice and be humble. You might meet the same people on the way down as you do on the way up, so stay grounded and treat people with respect. I always teach my boys to be well-mannered as it doesn't take much but it's such an important quality to hold in life.
What has been the hardest lesson you've learned?
Personally the hardest lessons I've learned are from injury during my playing days. I wish I'd have listened to my body instead of my head and given myself the chance to recover and relax but it was never an option. I should have respected my body more and ultimately it took its toll but it's something I look back on and learn from.
What would you tell your 13-year-old self?
I would tell my 13-year-old self to work hard and apply yourself which is what I tell my kids, but also to enjoy life and make the most of every day.
What 3 things are at the top of your to-do list?
To be happy
To travel the world with my family – Australia would be our next ideal destination
To play Augusta National Golf Club
What do you think happens when we die?
I do believe we are only passing through life and I hope that we come back as protection for our loved ones. I would like to think that we go somewhere peaceful and that our lost ones are with us and looking over us every day.
When do you feel a sense that we live in the presence if something bigger than ourselves?
I wouldn't say I'm religious but I do believe that life is precious and that there is something bigger than ourselves. Life is short and I do believe that we pass through which is why I aim to make every day count. I would like to think I'm very charitable and do what I can to help. I think it's important to be kind and mean well.
What do you try to bring to your relationships?
My family is everything to me – I think my Dad taught me a lot in that department. He's supported me all my life and is my best mate really, that's the kind of relationship I want with my boys. When it comes to Louise and the kids, I try to be the best that I can be. Ultimately, I'm a firm believer that being thoughtful counts for the most at the end of the day.
What keeps you grounded?
It's a bit of a cliché and everyone says it, but having kids changed my perspective on most things and helps keeps me grounded. There's nothing like coming home from work at the end of a long day and being thrown into family life – homework, walking the dogs, dinner!
What was the last good deed or act of kindness you received?
A spontaneous hug from my boys. Especially now they're of an age where it's not very cool to be seen cuddling your mum or dad!
Jamie Redknapp is Ambassador for the Braun Father's Day campaign, asking children 'How do you show how much your dad means to you?'
Tap the first picture to open the slideshow below: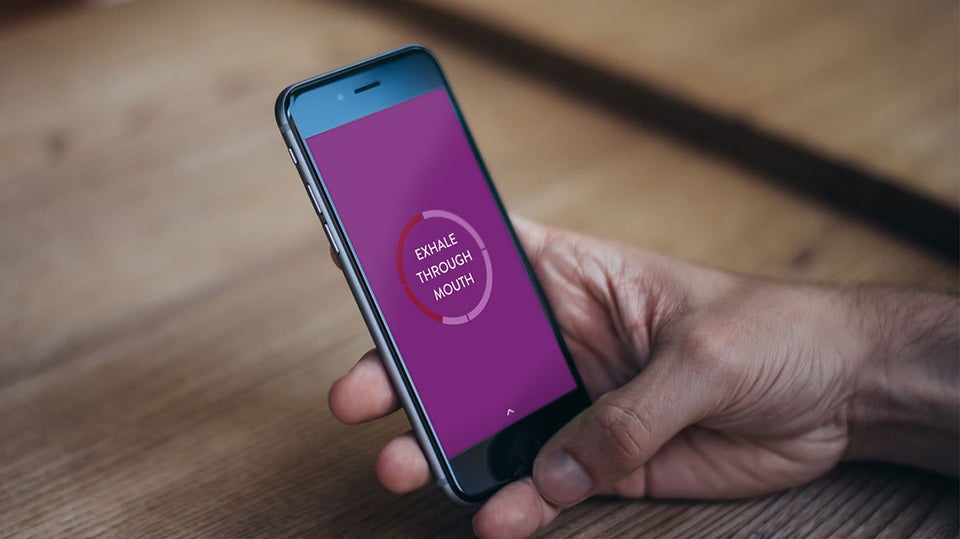 Wellness And Mindfulness Apps