In the latest in our WISE WORDS interview series - where stars from a whole range of fields share the important life lessons they've learned along the way - we're posing some of the big questions to Kevin McCloud.
Designer, writer and television presenter, Kevin is best known for his tireless enthusiasm watching people turn their architectural dreams into reality on Channel 4's 'Grand Designs', which he has presented since 1999.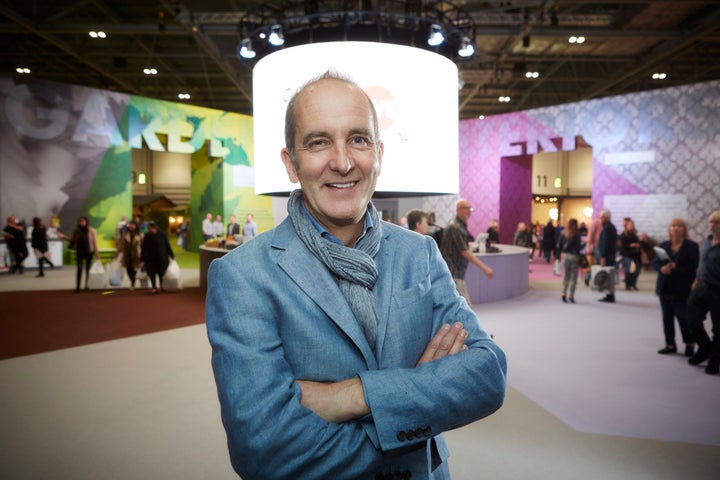 Ahead of his appearance at the Grand Designs Live show at London's Excel at the end of April, Kevin talks to HuffPostUK about the biggest lessons he's learned along the way, and the surprising act of kindness that recently came his way...
What do you do to switch off from the world?
I go up a mountain. In Somerset I make do with a walk in the fields. Preferably going uphill. In winter, it's snowshoes. I enjoy the physical challenge of that. The important thing is not to switch off but change channels. Pruning an apple tree to listening to music, anything that involves flow, in the absorbing nature of zen.
How do you deal with negativity?
Tim Smitt, he surrounds himself with positive people all the time, when you can make that choice. I am by nature fairly positive, one of life's optimists, I work in building and construction, you cannot be a builder or a maker or nothing would get built. I rely on the positivity and energy of others around me.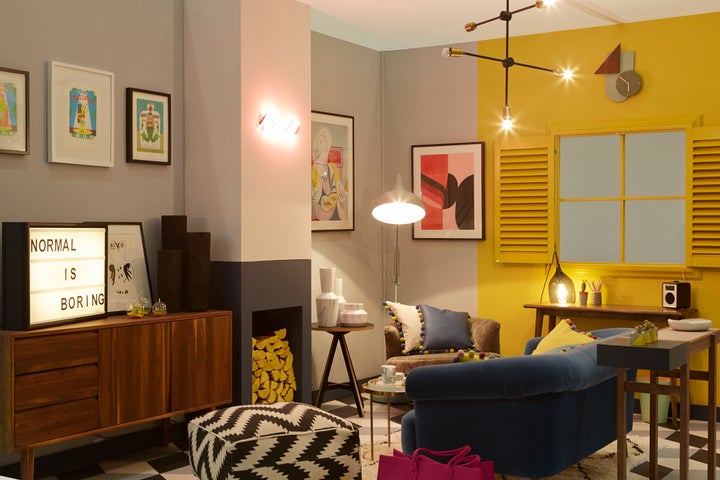 I try to remain focused on the positive. I refuse to be ground down. There are lots of things you can do in the public eye, like never reading the comments at the bottom of an article. When it's been really bad, I've stopped reading the press.
When and where are you happiest?
When moving on a mountain peak. In the natural world.
What's the best piece of advice you've ever been given?
I've received two, and they're related. One is something my father said, don't take yourself too seriously because others don't. And what Mark Twain wrote: better to remain silent and be thought a fool, than open your mouth and remove all possible doubt. I have a habit of sounding off, I'm always prepared to talk, but I sometimes wish I'd just shut up.
What has been the hardest lesson you've learned?
Not everyone wants to hear what I have to say. There are other, brighter people in the world. I'm just rather opinionated. The thing I search for is humility.
What would you tell your 13-year-old self?
The spots will go, but you will never be any good at football.
What 3 things are at the top of your wish list?
I would love to be like Ranulph Fiennes and plan my transantarctic march, and alpine climb. I'm asthmatic and I'd love to be fitter. I'd like not be to asthmatic, be brave.
What do you think happens when we die?
I'm not really sure because nobody's told me.
When do you feel a sense that we live in the presence of something bigger than ourselves?
Every time I look at a hedgerow or a tree or a flower or a mountain or an extraordinary sunset. I cannot disconnect our sense of natural beauty from the idea that it was put there for our benefit.
What do you try to bring to your relationships?
Erm… humility. It extends to the wider world. Into every encounter you have.
What keeps you grounded?
The fact that I'm uncomfortable with all of my previous success keeps me grounded. Children.
What was the last good deed or act of kindness you received?
A ticket inspector on the train let me off, I had the wrong ticket, I'm always on trains, and he said put £5 in a cancer charity collection instead. I was very touched by that.
Kevin will be offering further advice on a multitude of home design related topics at Grand Designs Live which returns to London ExCel from 30th April - 8 May. Tickets are available now at www.granddesignslive.com