In the latest in our WISE WORDS interview series - where stars from a whole range of fields share the important life lessons they've learned along the way - we're posing some of the big questions to LEMAR.
Since coming third in the BBC's competition 'Fame Academy' back in 2002, Lemar has proved one of the most successful artists to come out of a reality TV show. He's had seven top ten UK singles and sold more than two million albums, winning two Brit Awards and three MOBO Awards.
EXCLUSIVE: Watch Lemar duet with Joss Stone on their brand new song 'Someday We'll Be Together' above - inspired by one of the pieces at Burning Man Festival called 'Love', created by Alexandr Milov from Odessa, Ukraine - celebrating unity and peace.
This song is taken from Lemar's album 'The Letter' out now. Ahead of his appearance at this year's Cornbury Festival, he speaks to HuffPostUK about some of the hardest, saddest lessons he's had to learn along the way, where he finds comfort and where he's at his happiest...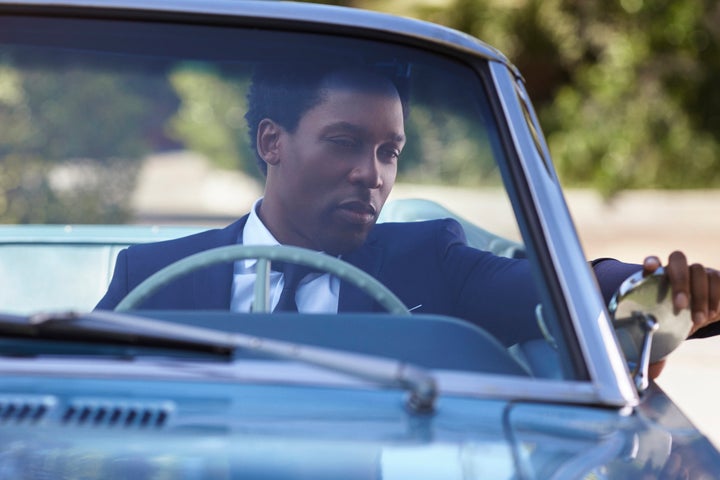 What do you do to switch off from the world?
To switch off from world I take a lot of….. Only joking... To switch off at the moment - I'm cycling like a maniac for a charity ride I'm doing from London to Brighton.
Also... I like silence. It's hard to find silence sometimes in my line of work - but when I do find it, I find being in silence with my thoughts very therapeutic. This does not mean I want to be sat in a cell on my own for any long stretch of time. In all honesty though - I like my world so I don't have to switch off too often.
How do you deal with negativity?
Ignore it. It's the best way. I don't really care what other people say. As long as I'm not offending the people I care about then... I just keep it moving.
When and where are you happiest?
At home. They say home is where the heart is and for most people that probably is very true. I know for me it is. Bed is a nice place too! If I can't be at home (or in bed) then... a sunny beach by some water is a very happy place.
What's the best piece of advice you've ever been given?
Lionel Richie told me a few years back.. "never stop learning, keep growing, keep going." You can't argue with that.
What has been the hardest lesson you've learned?
'The world keeps turning and everything just continues.' As important as we all think we or what we are doing is... the reality is... it's just not that important.
When my mother passed away, I remember waking the following day and it was weird but the fact that everything just continued was quite a big thing for me. The buses still ran, the world didn't stop... It was very hard but I guess we have to accept - things continue even when we're broken and we have to learn to get through and not get too attached to material things and focus on what matters to us. Just enjoy everything that matters to you.
Now when I find myself worrying too much or overthinking things, I try to step back and re-gain perspective so that I can enjoy the stuff that really matters to me - in the moments I can. Those things may not matter to anyone else. But they don't have to. Just enjoy them because they mean something to 'you'.
What would you tell your 13-year-old self?
I was quite shy when I was 13. I would probably say "don't worry man, everything is going to work itself out" - for the better.
What 3 things are at the top of your to-do list?
Train train train for this cycle race and raise some money for the cause. Write write write new album which is going great. Spend more time with my family and friends.
What do you think happens when we die?
We finally stop paying taxes
We haunt the haters
We float off peacefully into the light :-)
When do you feel a sense that we live in the presence of something bigger than ourselves?
Whenever I come around nature on a large scale - So landscapes, oceans, when I was in New Zealand the greenery and landscape was so vast. We are but specks on an incredible planet
What do you try to bring to your relationships?
Understanding. I end up being supportive pretty much most of the time. I'm direct and I try to say what I mean without too much ambiguity. I try and bring my humour to the mix whenever I can because life, as I'm sure we all know, can be tough sometimes.
What keeps you grounded?
My family. They treat me the same whatever is going on whether I'm touring with huge artists or whether I'm just on the couch with a cup of tea. There's no room for divas in my house.
What was the last good deed or act of kindness you received?
I love random acts of kindness - giving and receiving. While we were typing up this interview, my manager gave me a choice of cupcakes and they were 'very' tasty ;-)
'Someday We'll Be Together' by Lemar and Joss Stone is out now. His album, 'The Letter', is also out now via BMG. Click here for info. Lemar is playing Cornbury Festival on Friday 8 July – Tickets available www.cornburyfestival.com
Tap the first picture below to open the slideshow: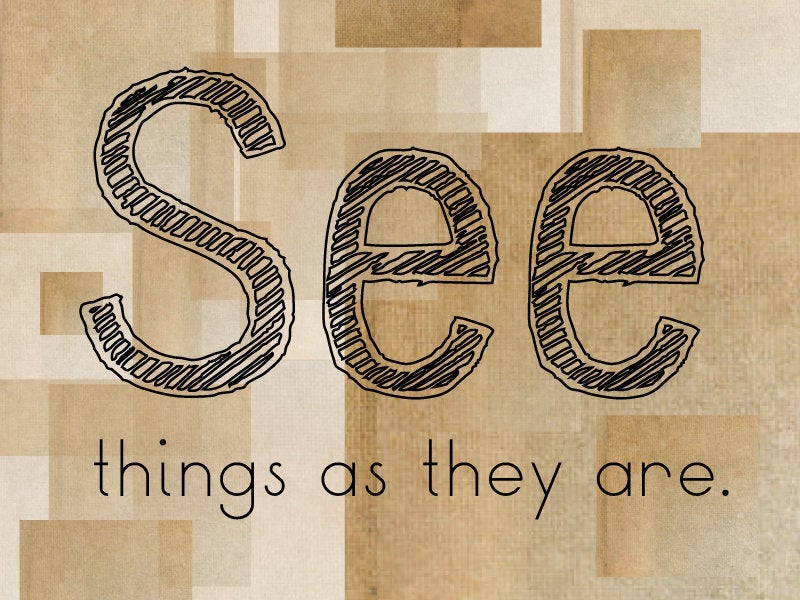 Mindfulness Mantras To Improve At Work
Popular in the Community