For the latest in our WISE WORDS interview series - where stars from a whole range of fields share the important life lessons they've learned along the way - we're asking some Olympic-sized questions of REBECCA ADLINGTON.
The former freestyle swimmer won gold medals at the 2008 Olympics, and two bronze at London 2012, before retiring in 2013. She remains, along with rower Katherine Grainger, Great Britain's most decorated female Olympic athlete, and will be on punditry duty in Rio.
She's also working as an ambassador for Kellogg's Great Starts campaign, which saw her Olympic feats remembered last week with a Thames tribute of huge proportion. She talks to HuffPostUK about how it felt to be an Olympian, and the challenge of life afterwards...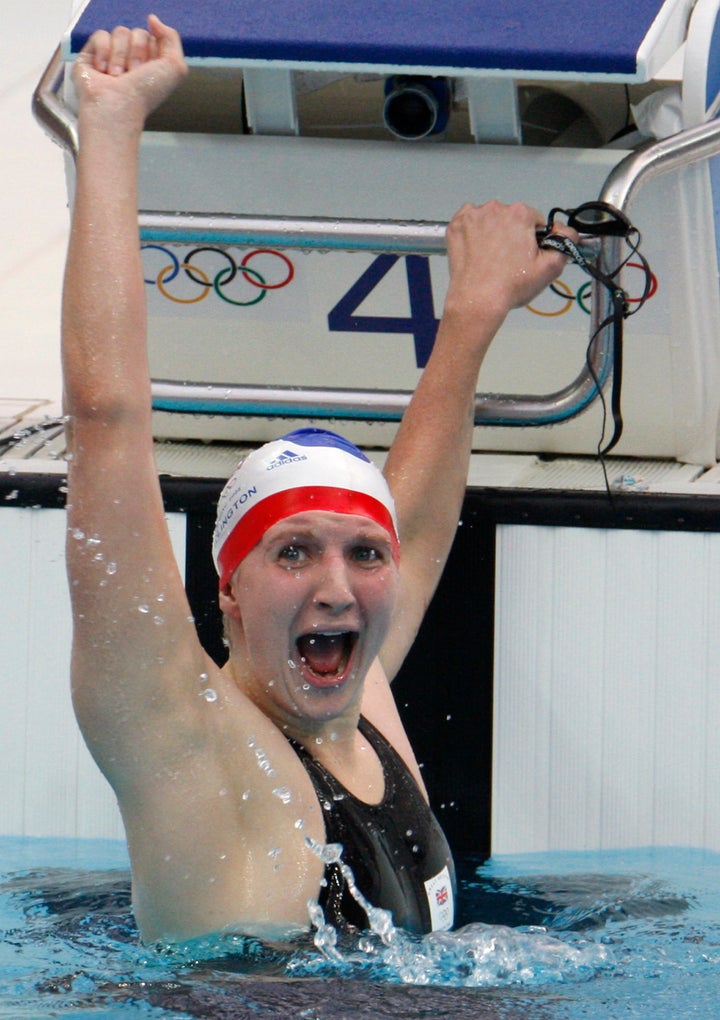 What was the biggest surprise you found about the Olympics?
It was the scale of people in the crowd. Everyone tells you ahead of it about the crowd, but 70,000 people is hard to visualise. The sea of faces just goes up and up and up. I couldn't actually look up. I found it overwhelming.
The word that describes how you feel as you stand ready on the side of the pool?
It was terrifying, it was sheer terror, the idea of everything I'd worked towards - all the blood, sweat and tears, all the 5am starts, every bit of pain - all of it on one race. Terrifying.
My trick to deal with it was to concentrate on three things only. My coach knew any more than that, and I'd get anxious. I used to think about my turns, my strokes, anything remotely technical.
The feeling when you touch and it's the best time?
The first thing you think is, 'Is that right?' Even if it feels fast, you have to look at the clock to check. Then it's relief, joy and happiness. Relief first of all, before the euphoria creeps in.
Can you describe the feeling on the podium?
Just honour, deep pride and thankfulness that everything has paid off. That everything worked on the day.
What would be your best bit of advice for future athletes, the one thing no one mentions that caught you on the hop?
You're in the best shape of your life, but you get so tired. And you're meant to rest between your events. But you're surrounded by your best friends and they're all competing too, and you don't realise how exhausting it is emotionally, cheering for them, commiserating. So I'd say you need to check your own emotions, preserve your energy. Until the day it's all over and then you can let go.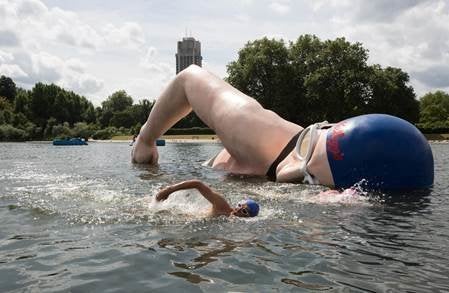 Post-Olympics, how hard it is to carve out a future career? You're famous for one special thing that everyone knows you for, but what about the rest?
For me, it was relatively easy because my passion remained my sport, so I could instantly set about working with kids, getting more kids swimming. That's behind everything I work for now, including this Good Starts campaign.
How does it change those relationships you've formed as an athlete?
It is very different, because everything suddenly becomes a lot less intense. But I'm glad I'm still really close to my former coach, I have the utmost respect for him, and turn to him whenever I still need advice.
Do you miss anything about competing?
I miss the team spirit, that sense of working together towards the same thing, so I make sure I still see as many people as possible.
What's the best bit about life post-Olympics?
Not feeling tired all the time, not aching. It's a privilege not to feel sore.
A giant replica of Great Britain's most successful swimmer in history, double Olympic champion Rebecca Adlington, emerged from The Serpentine in London's Hyde Park last week. The 12ft by 40ft sculpture made waves as commuters, tourists and swimmers passed by the oversized installation. With the 2016 Rio Olympics commencing on 5 August, the model was specially commissioned by Kellogg's, Team GB's official cereal sponsor, to spur the British Olympic athletes on to a great start at the Games.
Tap the first picture below to open our slideshow: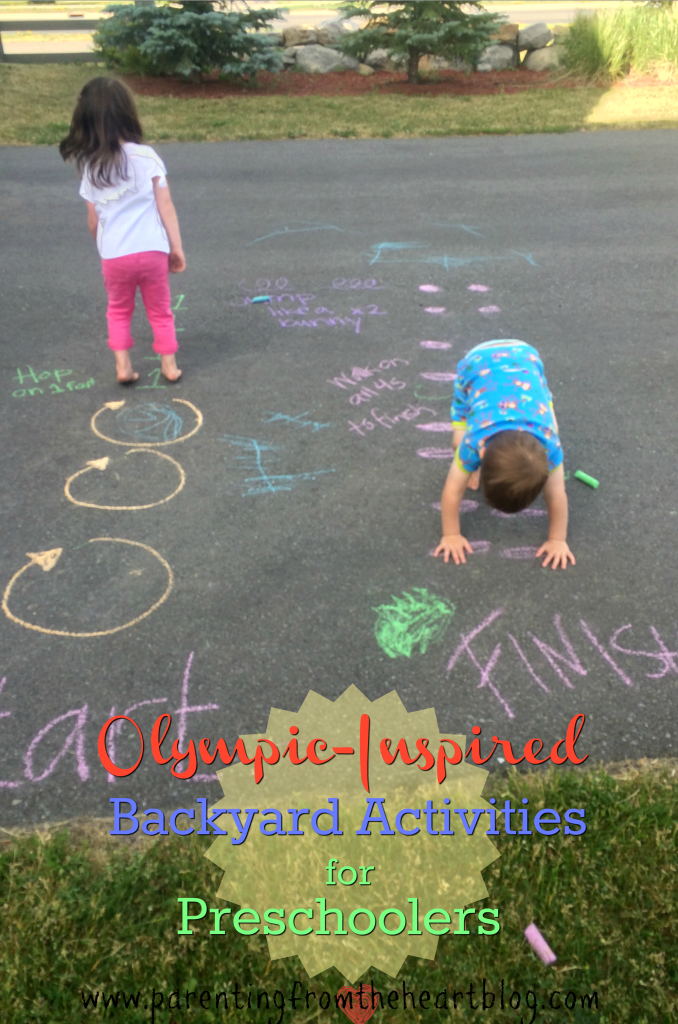 Turn Your Backyard Into The Summer Olympics
Popular in the Community