In the latest in our WISE WORDS interview series - where stars from a whole range of fields share the important life lessons they've learned along the way - we're posing some of the big questions to STEVE DAVIS.
For any Brit of a certain age, mention his name and we are immediately transported to the 1980s, when his expressionless face and consistency at the snooker table made him six-time world champion one of the era's most distinctive sporting heroes.
Although he was lampooned by 'Spitting Image' with the tag 'Interesting' in a nod to his viceless, monotonous public persona, Steve had the wit to turn this on its head, with a series of 'Interesting' cookbooks and public appearances.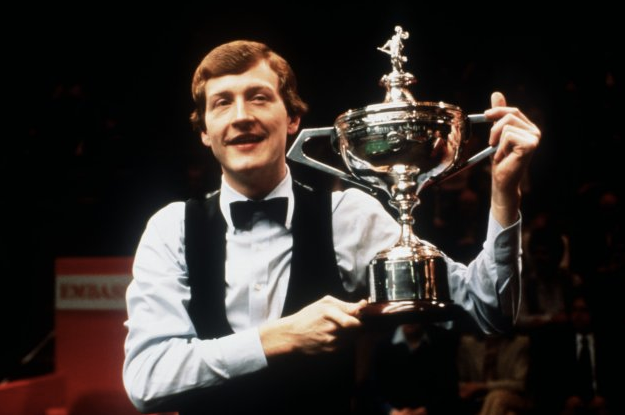 Since 1996, he has presented a show dedicated to progressive rock and the Canterbury scene on his local radio station, Phoenix FM. This saw him embark on his first festival in March, DJing at the prestigious Bloc Festival, alongside Thom Yorke and co.
BBCiPlayer explores this unlikely second chapter in Steve's life in a fly-on-the-wall documentary launched today. To celebrate, he talks to HuffPostUK about why he never took the sport as seriously as it appeared, the hurt he felt when Stephen Hendry took his crown, and what music means to him... ie everything.
What do you do to switch off from the world?
My hobby is record collecting and listening to music - and for the last decade, I've had my radio show. It's called 'The Interesting Alternative Show', and it serves as a great release as well. It helps to solidify my reason for buying records. It's a very loose interpretation of the word 'work'.
How do you deal with negativity?
Most of the negativity I've had in my life I got in the early years of my career. I appeared a bit aloof and arrogant, so I didn't mind if people got me wrong, as I always rationalised they were judging me from afar. I'd be more concerned if they met me and thought that. But the public profile is a false impression, just as it no doubt is for Andy Murray, or Nick Faldo. It's an occupational hazard.
I got the tags 'boring', 'winning machine', 'winning shell', but I was happy in my own skin. Later on, when I was entertaining with my snooker, not so much competing, people would come up to me and say, 'I didn't know you were like that.'
It's a fair enough assumption. I spent most of my young life, eight hours a day, in a darkened room. Not exactly scintillating. I had no life to speak of. And women were right to ignore me. Funnily enough, they started taking an interest once I got some titles and some money to go with it.
When and where are you happiest?
Over the years, I'd have to admit, it's just playing snooker. It's an all-encompassing challenge. It gives you a time to have no worries about life, and it's a liberating thing to immerse yourself in.
Music is a different thing, but it's the same escape. Once again, you're immersing yourself. You can be animated and relaxed, but still feel the passion. It's slightly less taxing than being at the baize.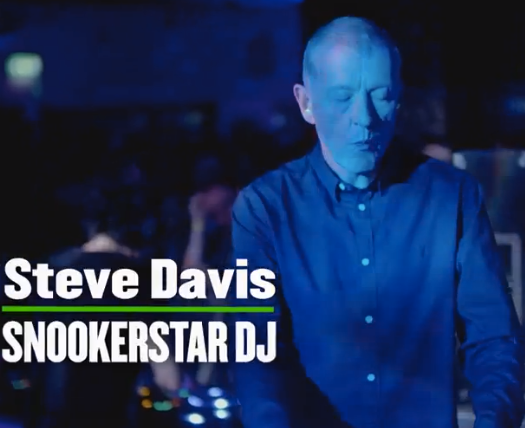 What was the best piece of advice you've ever been given?
I can think of two things. The first came in a book, written by the grandfather of snooker, Joe Davis. I'd have to say the whole book was advice, it was good and sound and gave me the blueprint for my career.
More recently, a floor manager at the BBC did me a big favour. He told me, 'Speak slowly, don't rush it.' I've never managed it, but I'm sure if I spoke half the speed I do, it would have more impact.
What has been the hardest lesson you've learned?
I've been lucky, and I feel I've had a charmed life, but I have to admit, handing over the world number one ranking to Stephen Hendry hurt far more than I expected. For years, I'd been the sliced bread, and suddenly I was just a bit of bread around the edge. It took me far longer to get over than I thought it would.
What three things are at the top of your to-do list?
Have a national radio show, ideally on BBC 6 Music.
Try and find a venue for a DJ-ing environment.
Create a regular place for likeminded listeners. I realise these are all connected, that's the thing about having one great passion. It keeps your dreams tied together.
What do you think happens when we die?
Absolutely nothing. I feel as though human beings bring so much importance on themselves, we think we've created this universe, so there must be something more for us. I'm just happy to be here.
When do you feel a sense that we live in the presence of something bigger than ourselves?
Whenever I look up at the stars, I try to comprehend how big it all is, with all the possible life forms, running parallel to us, in the past or the future - but trying to figure out the universe is beyond us.
What do you try to bring to your relationships?
I'm completely non-confrontational. I like to blend in quite nicely. I just want understanding and to be considered a real team player, ironic I realise. A lot of my career has forced me to be selfish and self-interested. Now, I just want to show understanding and see someone else's point of view.
What keeps you grounded?
Realising that what I've done for a living is basically my hobby that went berserk, just because someone else decided they wanted it on the TV. It's just a game, in the scheme of things. I got lucky. I could have been world tiddlywinks champion and nobody would have known. It's good to remember that.
What was the last good deed or act of kindness you received?
I was the recipient. My girlfriend left her purse in a taxi, and we went out for a meal. The taxi driver turned up later to deliver it. He must have walked around everywhere, looking for us. It no doubt helped that he recognised me, but he didn't need to bother. It was a lovely thing to do.
Catch 'Steve Davis: SnookerStar DJ' on BBCiPlayer now.
Tap the first picture to open the slideshow: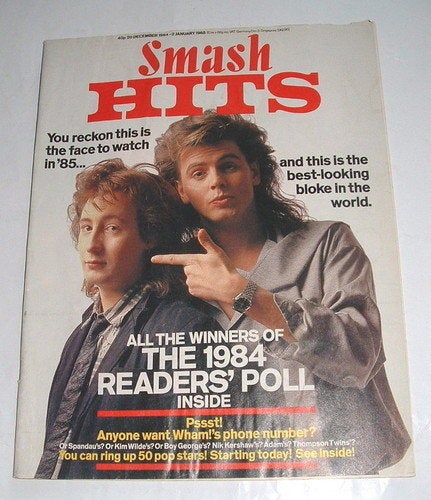 30 Great Things About Growing Up In The '80s
Popular in the Community