In the latest in our WISE WORDS interview series - where stars from a whole range of fields share the important life lessons they've learned along the way - we're posing some of the big questions to Sue Johnston.
After working for Brian Epstein in her native Liverpool, Sue attended drama school in London. Her breakthrough role was as Sheila Grant in 'Brookside', but she has made many parts her own, from Mrs Royle in 'The Royle Family' to, most recently, devious Miss Denker in 'Downton Abbey'.
As she debuts tonight in a brand new series of Radio 4 drama 'Love in Recovery', she talks to us about the great solace of her beloved Liverpool terraces, the big lesson of rejection, and the surprising act of kindness she received...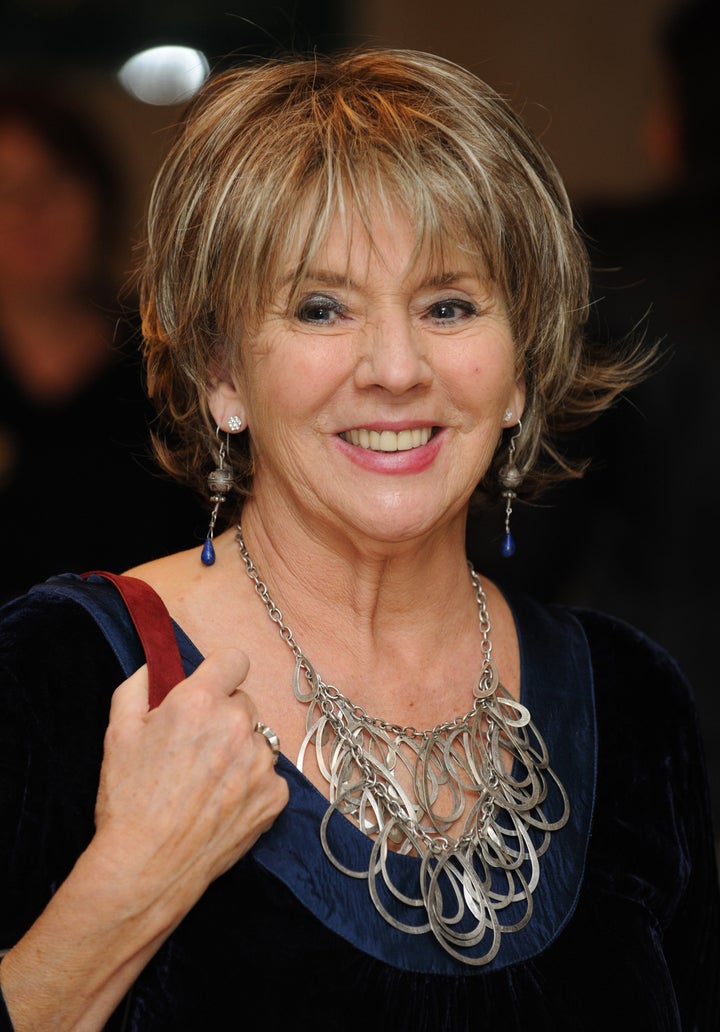 What do you do to switch off from the world?
A walk with the dogs, or a book on the sofa in my living room. I love a thriller. At the moment, I'm reading Henning Mankell's memoir and he was a similar age to me when he wrote it. He's wise.
How do you deal with negativity?
I'm not very good at dealing with it, never have been. Now, I can tell myself it will pass. Everything does, if you gird your loins, but if I get any negativity I turn it on myself, but I can talk to myself in a wise way.
When and where are you happiest?
Weekends, when the family come. The grandchildren and the kids just being here. Three grandchildren. I moved out of London three years ago, just outside Manchester. Being up here suits me because of the proximity. I didn't want to be their London granny.
What's the best piece of advice you've ever been given?
When I was a very young 22-year-old, still living with my mum and dad, I got into drama school in London. I'd been studying, and Nellie – one of the older actresses there – told me, 'You're a big fish here, but you'll be a little fish there, don't be frightened.' I still feel like a little fish, but I guess we're nippier.
What has been the hardest lesson you've learned?
Getting used to rejection. You have to learn this as an actor, but I didn't know any, so nobody in my family had warned me. The first time is horrible, and there are jobs you want so much and you don't get, and it's painful. You tell yourself not to worry about it, but you can't help yourself.
What would you tell your 13-year-old self?
Have courage. And work harder at school. I could have done better, but I got into wanting to watch pop groups. At 13 I could definitely have worked harder.
What 3 things are at the top of your to-do list?
Do a Hollywood movie because I have no idea how that works, just have a little glimpse of that life; and while I'm there, I'd drop in and watch Steve Gerrard play for LA Galaxy; spend three months in Italy. I spent an awful lot of time in the 80s and early 90s in Italy, and I'd like to live there for a while, soak it all in again.
What do you think happens when we die?
Nothing. I wish I felt more.
When do you feel a sense that we live in the presence of something bigger than ourselves?
When I first saw the Beatles play. They weren't known outside Liverpool, but I knew they were going to be big. I knew they were incredibly special.
What do you try to bring to your relationships?
Loyalty, and trust, and laughter.
The life I live with my family, nobody's in the theatre or on screen, they all have very ordinary lives, nobody talks to me much about my work. Also going to watch Liverpool play, being part of the ground, sharing everything with everyone else on the terraces.
What was the last good deed or act of kindness you received?
It was a card from my friend Margaret Aspinall's son. I gave him my tickets for Liverpool, and he send me a beautiful card with a lovely message inside, which he didn't have to do. Gentlemen very rarely send cards these days, but it's wonderful when they do.
'Love in Recovery' Series 2 starts tonight at 11pm on BBC Radio 4.