Last night's premiere of 'The A Word' drew us into a world of squabbling but well-meaning adults, an over-informed grandfather (Christopher Eccleston) and the elephant in the room of a sweet child, whom nobody wants to admit is different from his peers.
Vinette Robinson plays the difficult role of Nicola, an in-law whom everyone knows is reconciled with her husband, after an off-stage affair.
This is the latest role for Bradford-born Vinette, following roles in 'Hope Springs' and 'Waterloo Road'. Her face will be most familiar for her recurring role in 'Sherlock', where she plays the weary police sergeant Sally Donovan.
As viewers settle in for the latest high-quality BBC drama, Vinette talks to HuffPostUK about…
What do you do to switch off from the world?
I love to get out in to nature and just walk, on my own. I've always lived in cities but every so often I feel the need to escape. I grew up in Yorkshire and when I go back I try to find time to walk in the Dales. I love it. I find it rebalances me and it right sizes things, reminds me that I'm one tiny piece in the universe and my worries aren't that bad! And when I'm confined to the city - yoga. I'm also trying to meditate in the mornings but I'm being very inconsistent!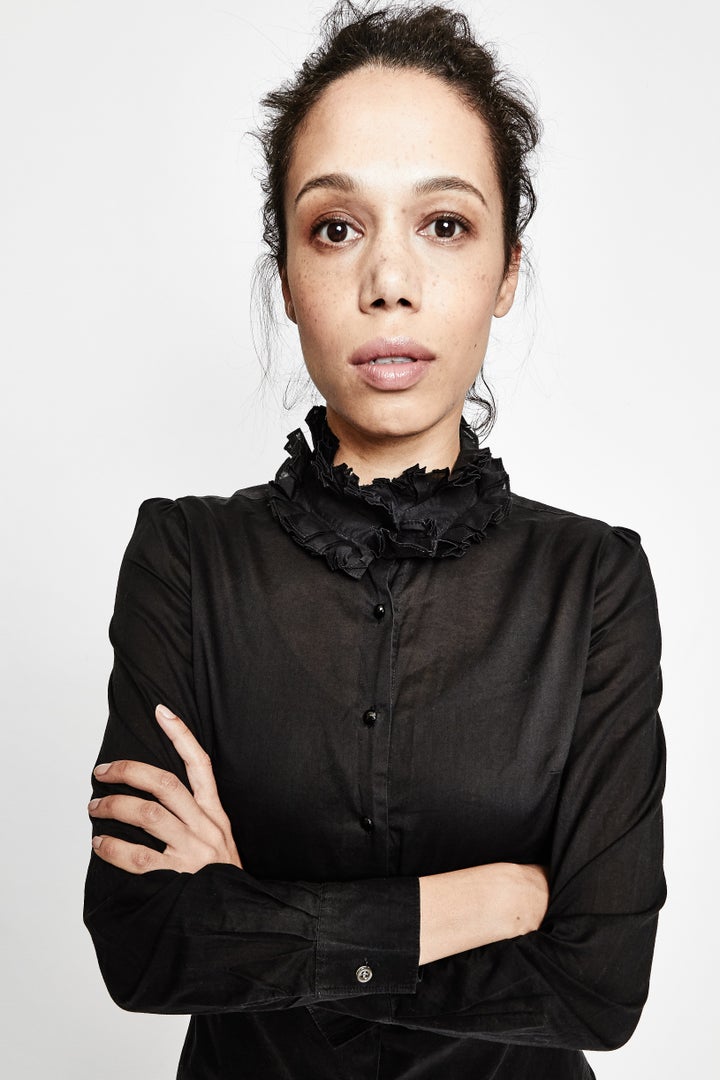 How do you deal with negativity?
Try again? Try harder? I'd like to say that I don't let it bother me but inevitably there are times when it does. Some days I can let things slide, others not. But that's the aim isn't it, to be able to deal with things with equanimity? I think it's a life long lesson that one! I always get back up though. No one's keeping me down!
When and where are you happiest?
When I'm with the people I love. When I'm working on something I love. I get very unhappy if I'm not working. And travelling. I haven't done enough of it and I'm not good at sitting still so I try to get away as often as I can.
What's the best piece of advice you've ever been given?
That you can only control how you respond to things and that it's important to stay open to the world and not allow hurt to shut you down and close you off. Life won't always go your way, you can't make people like you, you can't please everyone, but if you stay true to yourself and concentrate on putting one foot in front of the other when things get tough, you'll get there. In a work capacity: if it scares you, do it - that's your growing edge.
What has been the hardest lesson you've learned?
See above. In all its many guises which invariably leads to learning to let things go. Which I'm still learning. As an actor you face your fair share of rejection and that never gets any easier, but then so does everyone.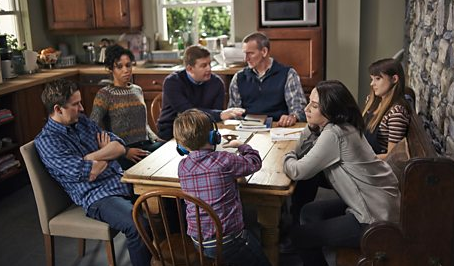 What would you tell your 13-year-old self?
Stop worrying about what people think, it's pointless. Don't be scared. Take risks.
What 3 things are at the top of your to-do list?
Write something - I've been talking about it so long now I'm annoying myself.
What do you think happens when we die?
We replenish the earth. Simple.
When do you feel a sense that we live in the presence of something bigger than ourselves?
Being in nature. Two years ago I was travelling around Brazil and Argentina and I went to the Iguazu falls. I remember being at the top of Devil's Throat which is a huge waterfall, and hearing the thunder of the water and seeing all the rainbows it created, and feeling so tiny (it would have crushed me in a second), and wishing I could just bottle that feeling and keep it with me. It was exhilarating. A really magical moment.
What do you try to bring to your relationships?
Kindness, I hope. Honesty. I always want people to tell me what they really think not what they think I want to hear so I try to do the same. And I'm fiercely loyal. No one messes with my crew!
My family. My friends. I'm very lucky to have certain people in my life.
What was the last good deed or act of kindness you received?
Life's filled with little acts of kindness. I dropped my wallet on the tube today and someone gave it back to me. It's good to notice the little things.
The A Word continues on Tuesday evenings at 9pm on BBC One. Catch up with the first episode on BBCiPlayer.