For the latest in our WISE WORDS interview series - where stars from a whole range of fields share the important life lessons they've learned along the way - we're posing some of the big questions to ZOMBIE BOY.
Canadian artist and actor, Zombie Boy is unmistakable for the corpse tattoos covering the majority of his body. He has an entry in the Guinness Book of Records for highest number of bones inked onto a human body.
With his distinctive look leading to mainstream modeling work, Zombie Boy became the face of Jay-Z's fashion label Roc-A-Wear in Europe for its 2012 launch.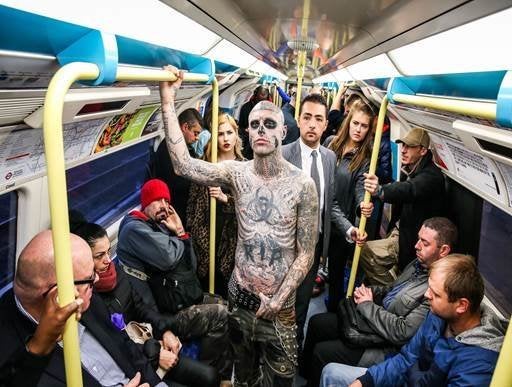 He also appeared in Lady Gaga's 'Born This Way' video in 2011, with Gaga replicating his tattoos through makeup. He appeared in the film '47 Ronin' and is set to release his debut album.
To mark his teaming up with Thorpe Park to celebrate 15 years of Fright Night, Zombie Boy (real name Rick Genest) sat down with HuffPostUK to share some Wise Words… you can decide when he's being serious.
Where do you go to switch off from the world?
I only go to work when I really have to. I stay at home whenever I can.
How do you deal with any negativity that comes your way?
I punch it in the face.
When and where are you at your happiest?
I'm only happy when it rains.
What has been the best bit of advice you've ever received?
Be yourself, but not too much. And always pick up after yourself.
What has been the hardest lesson you've had to learn?
Maths.
What do you wish you could tell your 13-year-old self?
Stop wearing dresses, and leave your sister's Barbies alone.
What are the three things at the top of your to-do list?
Play in traffic. Jump in a lake. Do my laundry.
What do you think happens when we die?
We stop breathing, we stop paying taxes and my manager goes on a diet.
When do you feel genuine awe?
In the cine-plex.
What is the quality you most prize in your relationships?
Honesty. A genuine lack of bullshitness. I don't mind how rude you're being as long as you're true.
What keeps you grounded?
Gravity.
What the last act of kindness you received?
A tour guide of Thorpe Park worked out of hours to give us a private tour of the grounds. He went above and beyond his duties, and I really appreciated it.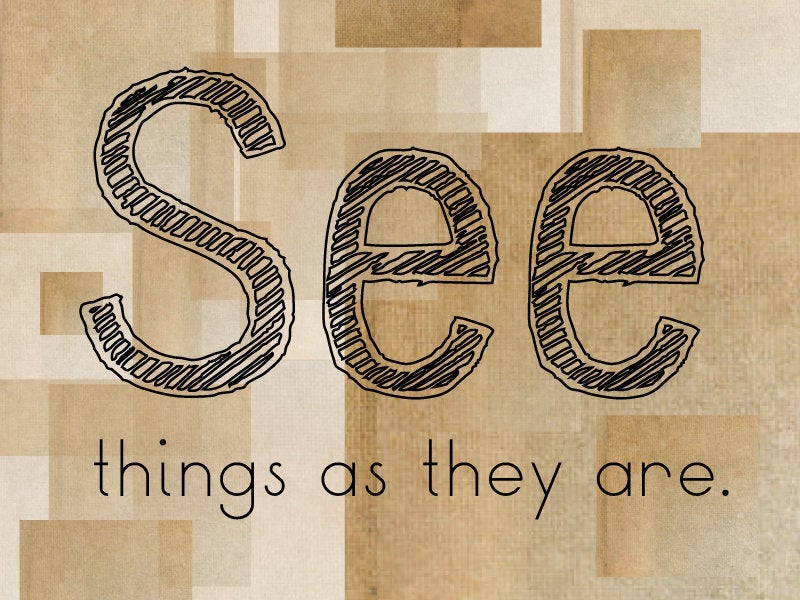 Mindfulness Mantras To Improve At Work
Popular in the Community