A former lecturer who underwent a double mastectomy after being told she'd inherited the faulty BRCA2 gene is now training to be a nipple tattoo artist.
Gemma Laurence, who had made the brave decisions to have a double mastectomy and hysterectomy, lost part of her nipple after developing an infection following breast reconstruction surgery.
She had been just 25 when doctors told her she had inherited the BRCA2 gene fault, which carries a high risk of breast cancer.
Both of her grandmothers had the gene and died from breast cancer aged 52 and aged 47. Her mum and aunt have been battling the same illness after the gene was passed onto them.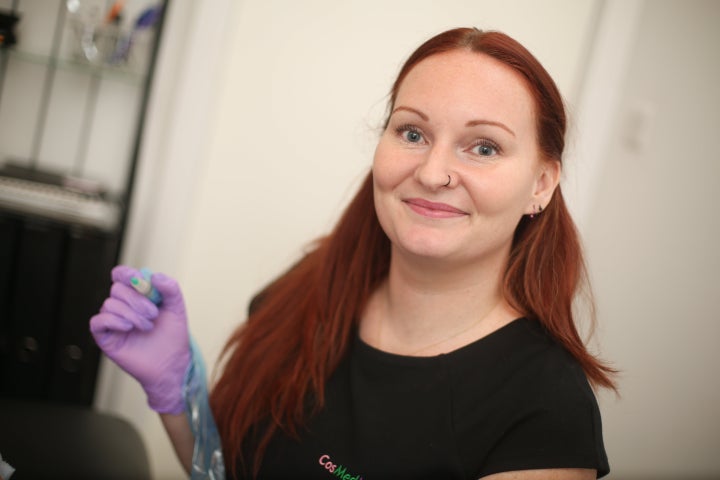 After getting the infection during surgery,Laurence was offered a procedure that would input pigment back into her areola, which she had after her scars had fully healed at 29.
But the BRCA2 gene also carries a high risk of ovarian cancer and last year doctors advised the mum-of-two to have a hysterectomy as well, which she says was "emotionally draining".
The former lecturer in family planning, now 33, said: "My brother and I were brought up knowing about our cancer risk. We've never had a grandma because of it.
"There was an old wives' tale about how it would skip a generation so we thought we would definitely get it.
"But the hysterectomy - we never really thought about it.
"My friends were still having babies when I had it done and although I didn't want any more children, it was scary that there was no longer a choice.
"I found the hysterectomy really difficult - a lot harder emotionally. You see life in a different way after that. I decided after that I wanted to help anyone going through it.
"A nipple tattoo seems like such a small thing. But you wouldn't believe the difference it makes to breast cancer survivors or other women who have had to undergo a mastectomy.
"It can leave someone who has gone through such a difficult operation feeling a lot more confident.
"As I have had a mastectomy myself and have a family history of breast cancer, I understand what patients have gone through and therefore know how to put them at ease."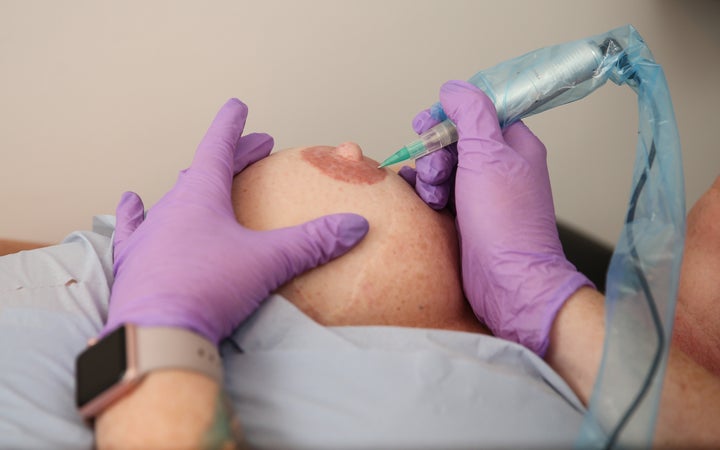 Laurence, whose son Nicholas is 11 and daughter Kitty is seven, started training in medical tattooing nine months ago with Dawn Cragg, who received an MBE for the art as a service to healthcare.
Her mum and aunt were her first clients and Laurence gave them a natural look.
She later set up her business, Cosmedink, offering support to breast cancer survivors.
She said: "My children can't get tested for the gene until they're 18. That's the hardest thing to deal with - that I might give it to them.
"My mum always felt like she gave it to me and I always told her not to be silly, but now I'm a mum I feel the same way.
"But I know I have no control over it, it's not like we can pick what genes we pass down."
Laurence, who is from Worksop, Nottinghamshire, operates Cosmedink from a clinic in Jason Ginda's Crazy 88 tattoo studio in Retford, Nottinghamshire.
She was previously trained by Dawn Cragg, who received an MBE for developing medical tattooing as a service to healthcare.
She is currently being trained in needling with Louise Walsh, a semi-permanent make-up artist - which will also benefit patients with scarring.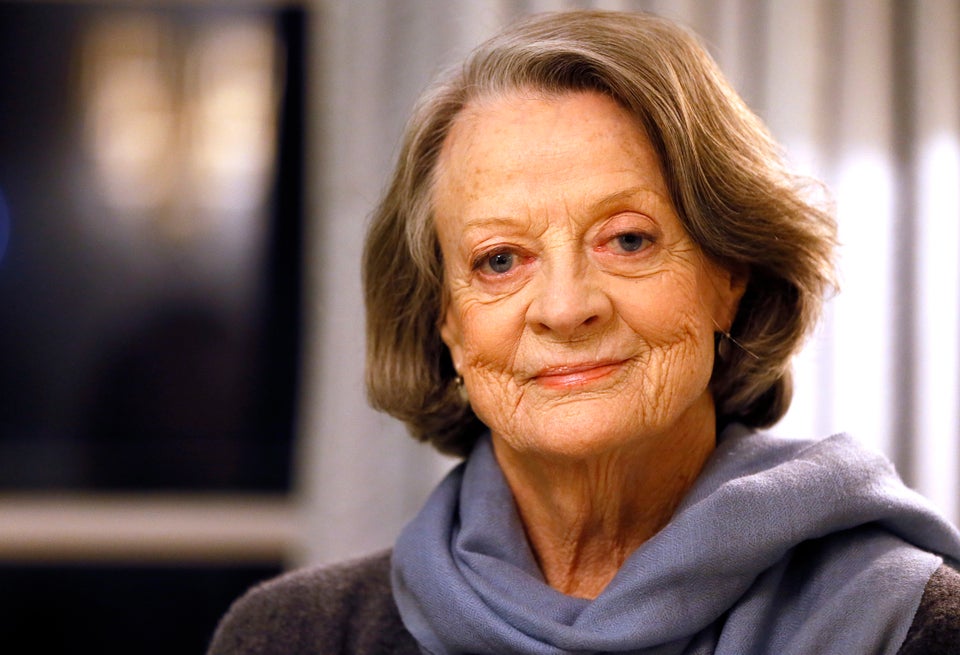 10 Famous Women Get Real About Breast Cancer