When it comes to using power tools, things can be a little confusing to say the least.
With drills, for example, there are multiple add-ons and drill bits. Then there's the matter of not taking your hand off.
One person who knows this all too well is Winnie, an independent lady, living on her own, who wanted nothing more than to put up a decorative bird cage in her bedroom.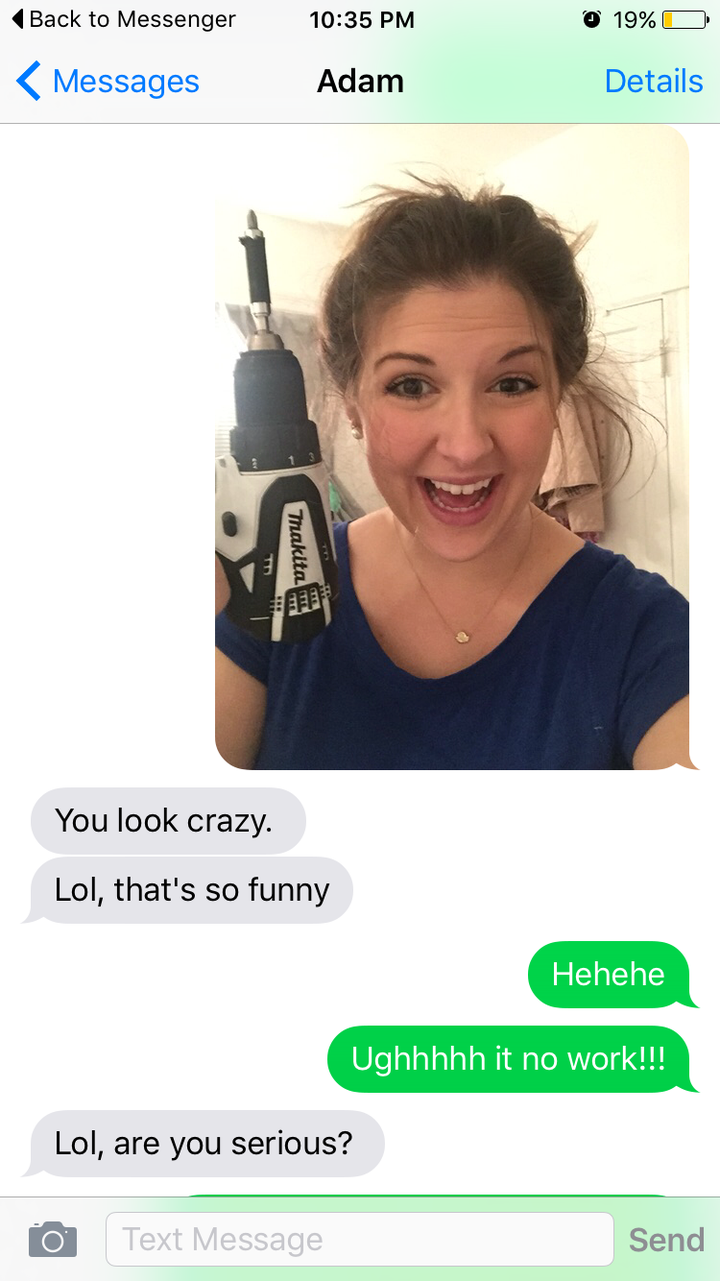 Armed with a power drill and filled with enthusiasm, Winnie set about trying to drill a hole in her wall, but she hit a bit of a roadblock.
Namely that the hole didn't happen.
So she texted her pal Adam to give her some guidance and hilarity ensued...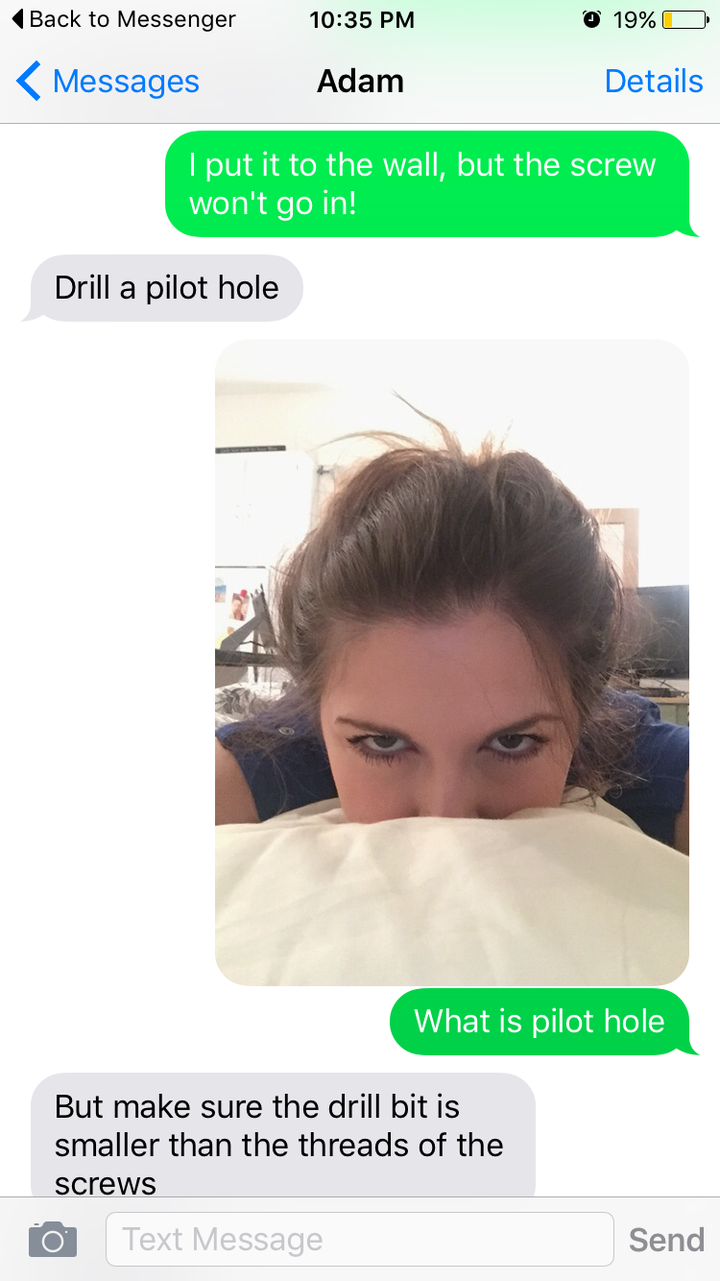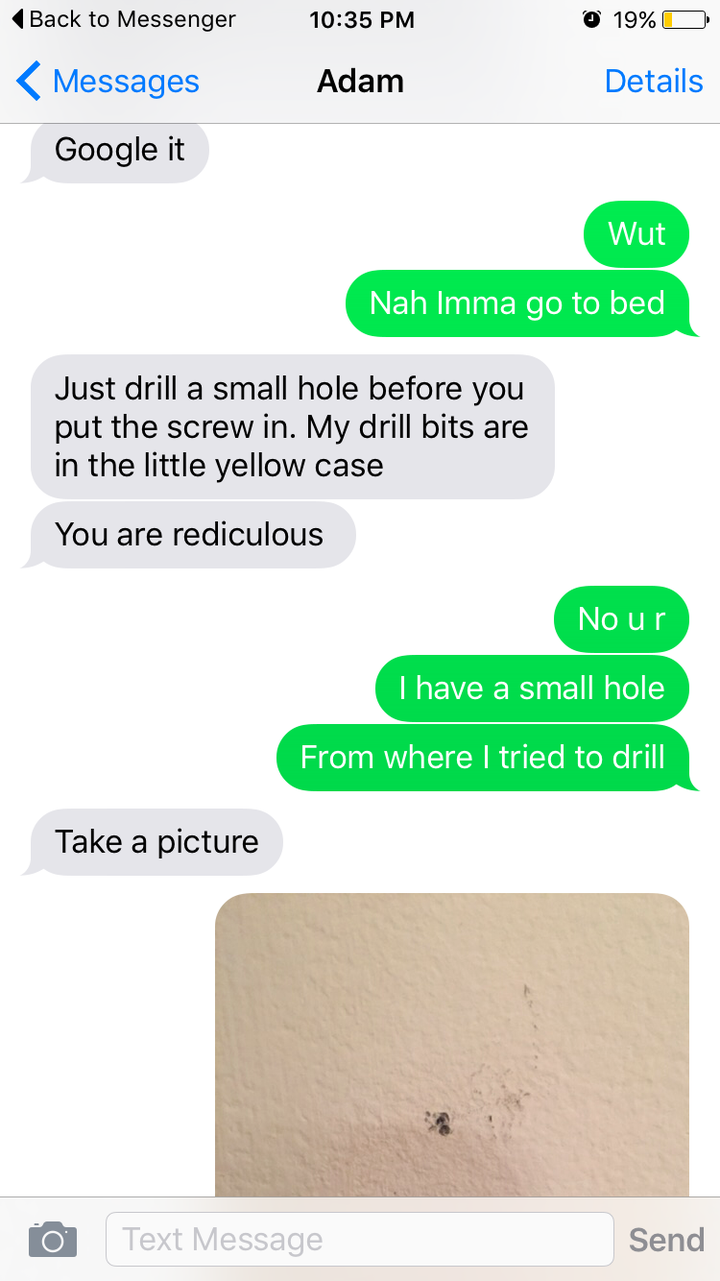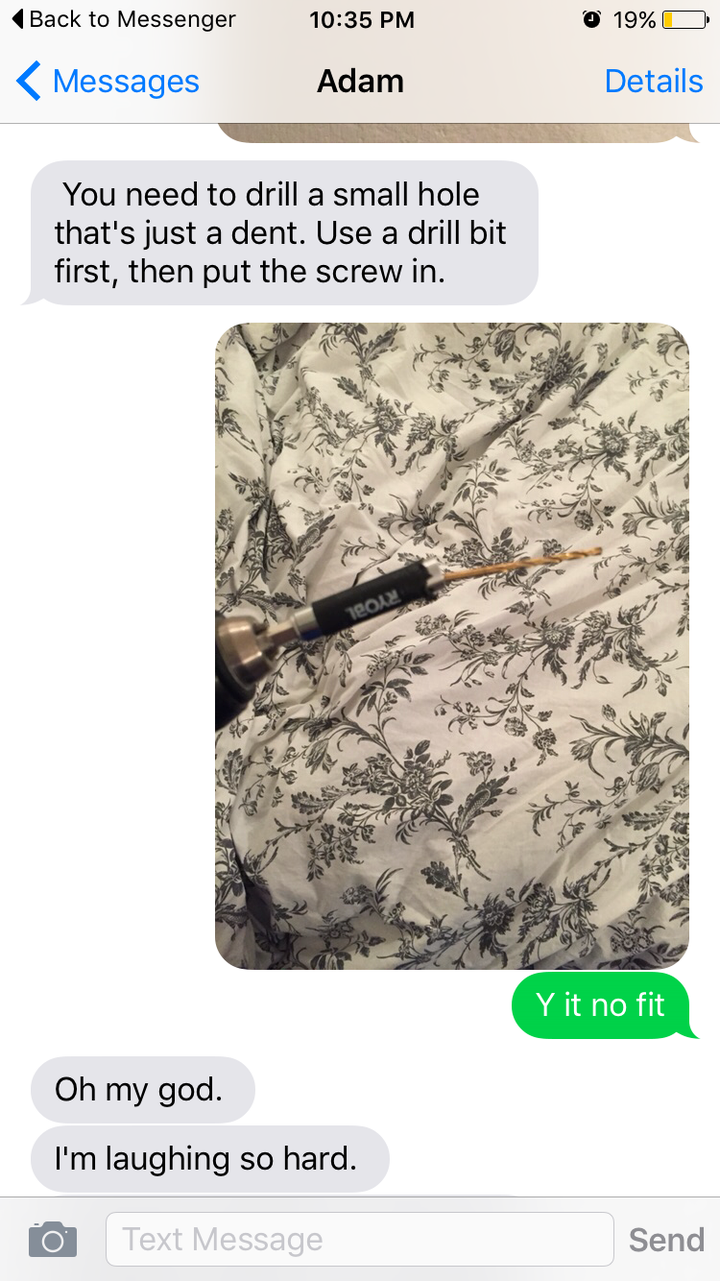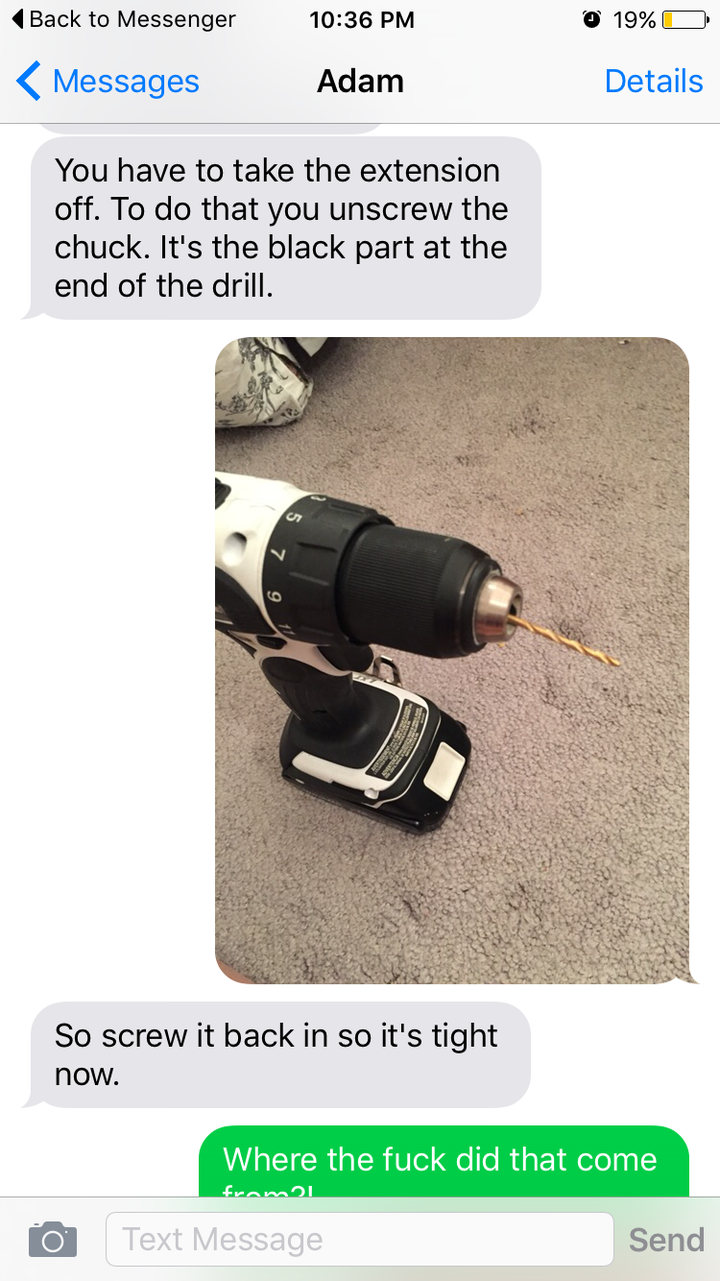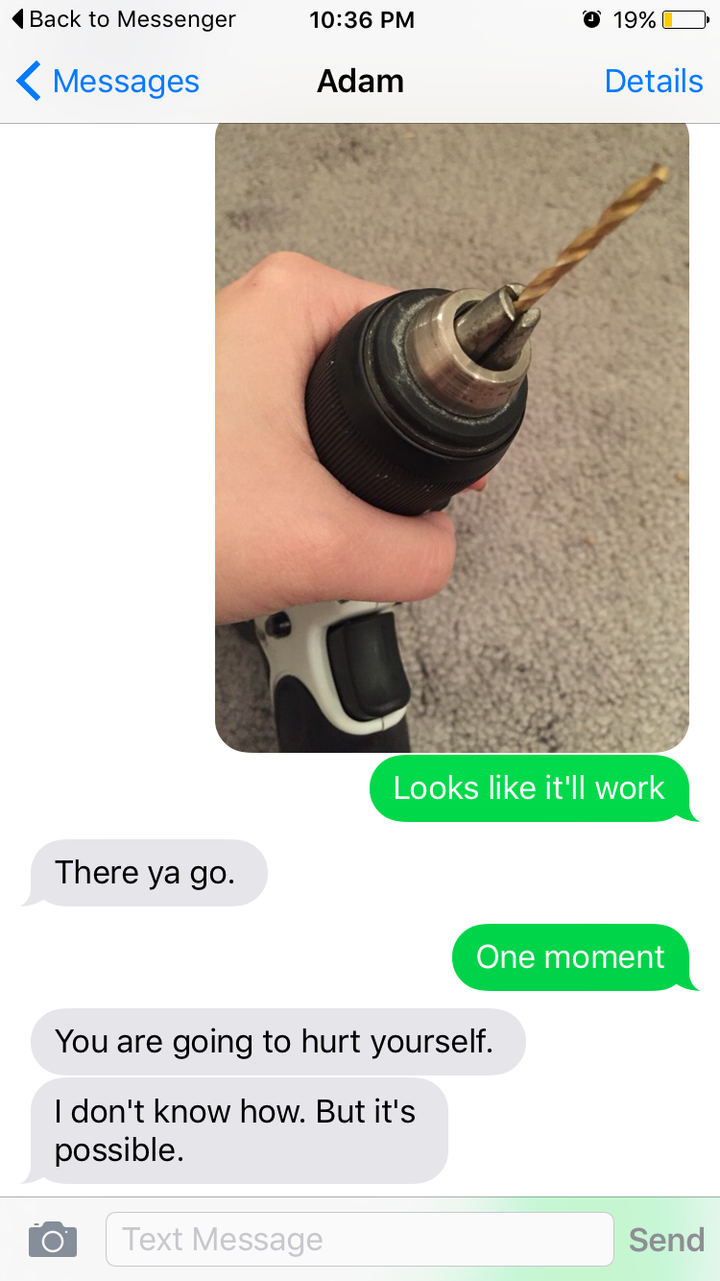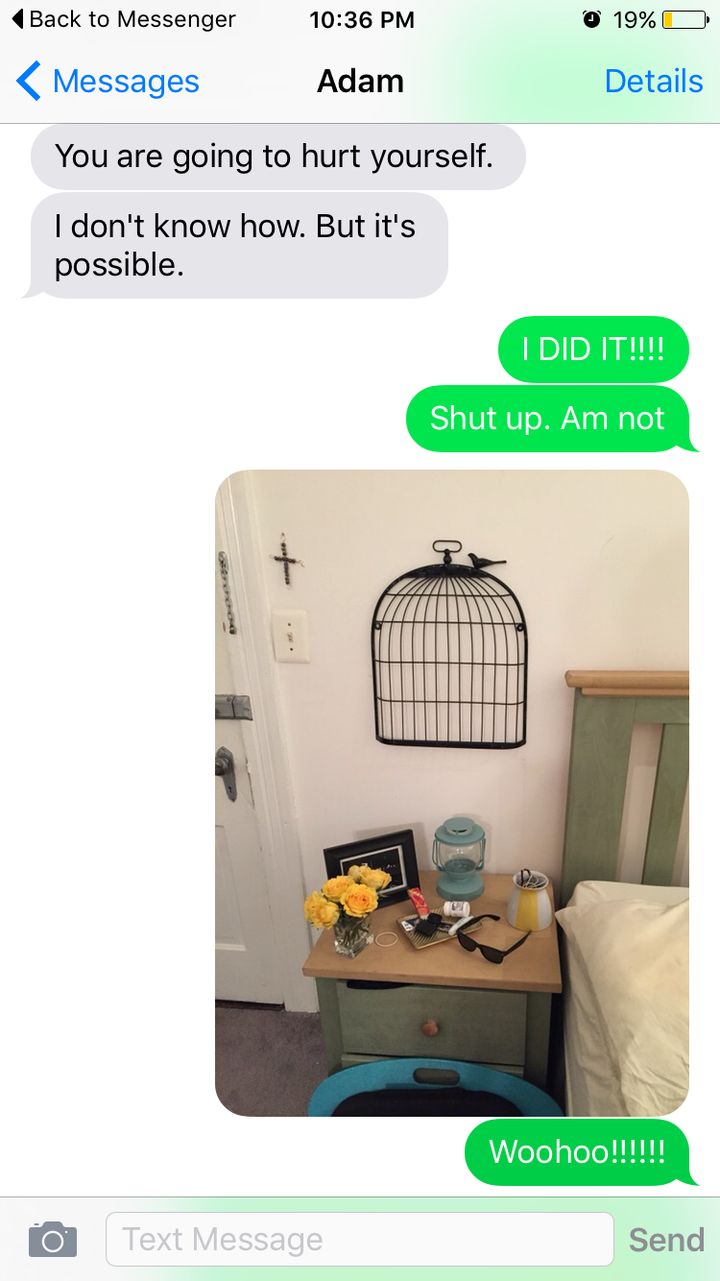 She got there eventually. And, in all fairness, we have no idea what a pilot hole is either.
The message exchange was shared on Imgur by 'winnie326' with the caption: "Independent Living Problems."
It prompted a mixed reaction, with some saying positive things: "The thing about independent living problems, it forces you to find a solution. Feels good when you get it right though."
And others ending up a bit infuriated: "God. I am a girl and this post makes me so mad."
But one woman beat all of them by commenting that her husband doesn't even know what a spirit level is.
She said: "This would be my husband. He doesn't have tools. I have tools."