Tesco has announced that it will be following in Asda's footsteps and selling an imperfect vegetables range for cheap - starting now.
The range currently only consists of potatoes and parsnips, however a spokesperson for the supermarket told The Huffington Post UK that they aim to add between 15 and 20 new lines throughout the year.
Tesco shoppers can buy a bag of imperfect parsnips (500g) for as little as 30p. This is half the price of their 'Everyday Value' parsnips which cost £1.20 per kg.
They can also purchase 2kg of imperfect potatoes for just 90p.
This is in contrast to their existing potatoes range which costs anywhere between £1.75 and £2. Meanwhile their 'Everyday Value' potatoes cost £1.18 (for 2.5kg).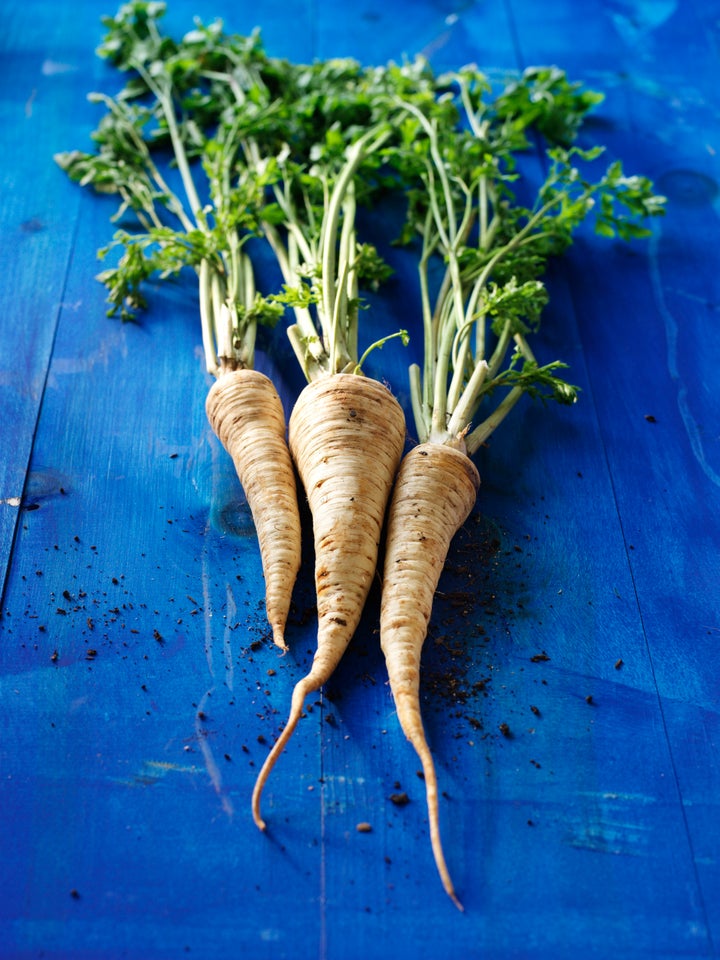 "We have worked with our suppliers to develop our new 'Perfectly Imperfect' range," a spokesperson for Tesco wrote in a blog post published today.
"The new range means vegetables that may have been wasted on farms will now be on offer to our customers at low prices."
The store said it was inspired by Jamie Oliver and Hugh-Fearnley Whittingstall, among others, who have helped to highlight firstly, how food gets wasted throughout the supply chain, and secondly, how vegetables that may not be perfect on the eye, but are just as good to eat, can end up going to waste.
"The interest in wonky veg is good news for our customers, good news for suppliers and great news in the fight against food waste," said Tesco's spokesperson.
The range is grown on British farms and will be available in 250 of the supermarket's larger stores.
Charlotte Stirling-Reed, a nutritionist from SR Nutrition, said of the increasing interest in imperfect veg: "It could help increase the UK's vegetable consumption – something that public health professionals are constantly trying to achieve.
"Even more importantly, it allows people who are on a tight budget to access more vegetables and gives them more freedom to experiment with veggies in the kitchen, without the risk of wasting too much money."
She added that, from a nutritional perspective, selling imperfect vegetables for cheap could help "improve fibre and nutrient intakes, especially in low income households, who often have the lowest intakes of fruit and veg".
Stirling-Reed continued: "It's also great for reducing food waste, an issue that has been quite rightly highlighted as something we need to work on in the UK, especially where supermarkets are concerned.
"I hope more supermarkets follow suite and start selling wonky vegetable boxes!"
We wonder who will be next?