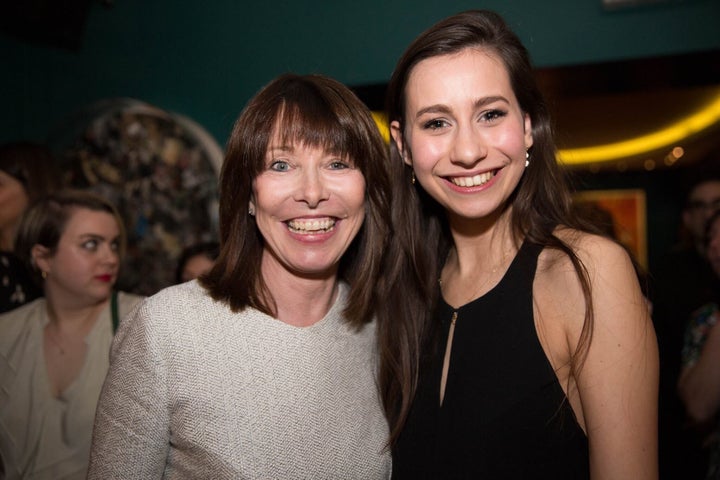 An awards ceremony celebrating women in journalism has been revived to counter the continued male-dominance of industry recognition.
The Words By Women awards held its inaugural event in 2016 as a reaction to the Press Awards including only 20 female journalists on its shortlist of 114 nominees.
But organisers fear the pattern of consistently low numbers of women being nominated continues. In this year's British Journalism Awards, less than one-third of shortlisted journalists are women.
Words By Women adds that women make up less than a quarter of the shortlists in eight categories, including tech, politics and business.
Marie Le Conte, a freelance journalist and one of the organisers, said it was "disappointing and immensely frustrating" that the lack of gender balance persisted when "our industry is full of brilliant women doing excellent work in all corners of journalism and at all levels".
She said: "It is disappointing from the British Journalism Awards, but we want to make it clear that they are only a part of the problem.
"As they have said themselves, they can only work with the nominations that they get, and it is clear that many newsrooms are still putting forward far more men than women for awards.
"It is not just infuriating but also a simple waste of talent; we often wonder why relatively few women - and especially women of colour - make it to the top in the media, and perhaps it is because their work is not being recognised enough, especially within their own organisations."
The Words By Women event will take place on December 9, the night before the British Journalism Awards. It will be hosted by The Trouble Club, a women-led talks group.
Judges confirmed include Jane Merrick, policy editor of the i, HuffPost UK executive editor Jess Brammar, and Zing Tsjeng, Vice UK's executive editor.
Others on the judging panel include BBC news correspondent Sima Kotecha, freelance arts and lifestyle journalist Kat Brown, BuzzFeed UK news editor Elizabeth Pears and Sky News political correspondent Kate McCann.
This year's categories are:
Political reporter

News reporter

Culture journalist

Features writer

Sports journalist

Comment writer

Tech journalist

Business journalist

Foreign reporter

Lifestyle writer
Previous winners have included Sky News's Sophy Ridge, Paris Lees and Isabel Hardman of The Spectator.
Entries opened today and close at midnight on Thursday.
It is free to enter and participants are asked to email wbwawards@gmail.com with their full name, two pieces of journalism published in 2019, a short biography and the category to be considered for.