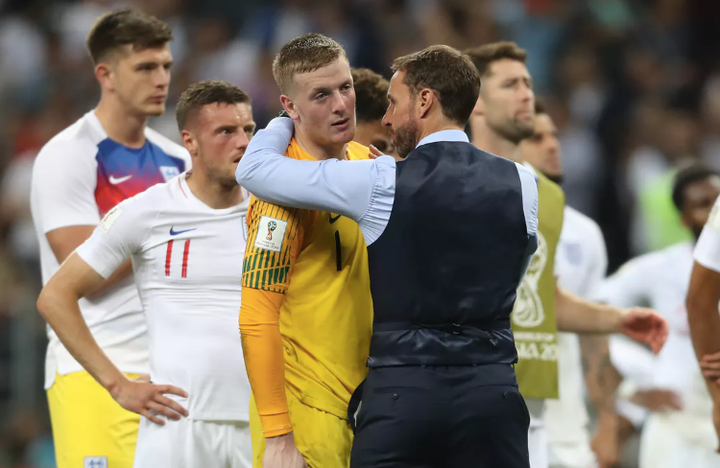 England's journey in this World Cup tournament has come to an end after the team lost 2-1 in their semi-final match to Croatia on Wednesday.
It followed an extra-time semi-final defeat, with the teams level at 1-1 after 90 minutes.
England took the lead in third minute with a stunning Kieran Trippier free-kick before Croatia levelled in the 67th minute with an Ivan Perisic volley, and Mario Mandzukic scored in the second half of extra-time.
The nation's hopes of football "coming home" were dashed this evening as Croatia progresses to the final where they will meet France on Sunday.
Despite the defeat, England has surpassed expectations during this World Cup tournament, held in Russia.
Millions tuned into the eagerly anticipated match, with sorrowful scenes up and down the country after days of singing "It's coming home".
Crowds gathered in London's Hyde Park, Millennium Square in Leeds, Nottingham Castle, Birmingham's Archway outdoor cinema – and even Los Angeles.
England came to a standstill as the 7pm kick-off approached, with roads deserted and shopping centres abandoned as fans dashed home to catch the historic game.
The 23-man England squad, which has an average age of just over 26 and was the tournament's third youngest, had the hopes and expectations of a nation on their shoulders.
But place in the World Cup final against France was not to be.
Related