The planet is set to pass the crucial 2C global warming limit, even if pledges outlined in the Paris Agreement are implemented, the UN has warned.
A report from the UN's Environment Programme says efforts to cut emissions must go beyond the official commitments, which come into force today.
Without swift emission reductions, the report said the world is on track for a temperature rise of 2.9C to 3.4C this century.
Significantly, that projection is based on governments sticking to the pledges agreed in Paris last year.
The Paris Agreement committed signatories - including the UK - to holding the increase in global average temperatures well below 2C above pre-industrial levels and to pursue efforts to limit it to 1.5C, which it said would "significantly reduce the risks and impacts of climate change".
But the Unep report finds that, on current trends, emissions are set to reach the equivalent of 54-56 gigatonnes (billion tonnes) of carbon dioxide by the end of the next decade - well above the 42 gigatonne maximum if warming is to be kept below 2C.
The demand for urgent action is reinforced by the fact that 2015 was the hottest year on record and the first six months of 2016 were each the warmest recorded, said the report.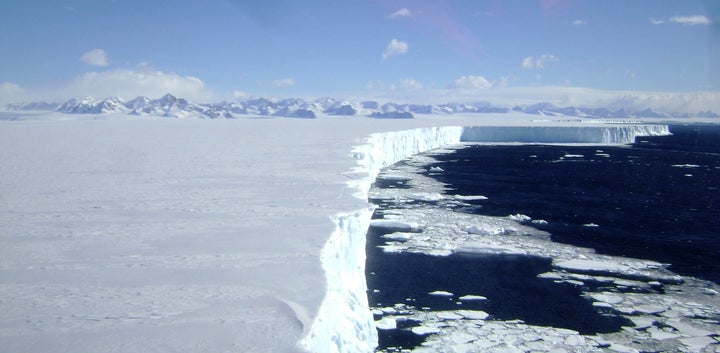 The report found that members of the G20 group of industrialised nations, including Britain, were collectively "on a likely track" to meet greenhouse gas reduction pledges made in Cancun, Mexico, in 2010. But it warned that the Cancun promises "do not deliver the necessary early emission reductions" to avoid breaching the 2C threshold.
"We are moving in the right direction: the Paris Agreement will slow climate change, as will the recent Kigali Amendment to reduce HFCs," said Erik Solheim, head of Unep.
"They both show strong commitment, but it's still not quite good enough if we are to stand a chance of avoiding serious climate change.
"If we don't start taking additional action now, beginning with the upcoming climate meeting in Marrakesh, we will grieve over the avoidable human tragedy.
"The growing numbers of climate refugees hit by hunger, poverty, illness and conflict will be a constant reminder of our failure to deliver. The science shows that we need to move much faster."
Unep identified a range of actions which could deliver large reductions in emissions by 2030.
Investment in energy efficiency measures totalling between 20 and 100 US dollars (£16-£82) per tonne of carbon dioxide could deliver global reductions of 5.9 gigatonnes for buildings, 4.1 gigatonnes for industry and 2.1 gigatonnes for transport, the report said
Related