If you love nothing more than a strong cup of coffee, it may be time to book a holiday to Australia.
Viscous Cafe in Adelaide is serving a brew that's been dubbed 'the world's strongest coffee', which contains around 80 times the amount of caffeine found in a regular, single shot cup, according to The Adviser.
The 'Asskicker' contains four espresso shots, 120ml of 10-day brewed coffee and eight 48-hour cold brew ice cubes.
Each ice cube is thought to contain the equivalent of two shots of espresso in caffeine.
The café's owner Steve Benington has advised that the drink should be consumed gradually over three to four hours, adding that it provides 12 to 18 hours of "sustained up-time".
Benington said he originally created the drink for a tired nurse, who needed to stay awake for an impromptu night shift.
"She consumed her drink over two days and it kept her up for almost three days — I toned it down a little after that and the Asskicker was born," he said.
Today, the beverage is served to customers with a clear health warning: "Persons with high blood pressure and/or heart conditions, drink at your own risk."
Commenting on the drink, Dr Helen Webberley, the dedicated GP for oxfordonlinepharmacy.co.uk, says it's important to limit caffeine consumption.
"Caffeine is a stimulant and its effects vary from person to person," she tells The Huffington Post UK.
"The main concerns with consuming higher and higher doses of caffeine, from a doctor's perspective, would be in relation to the negative impact it would have on sleeplessness, nervousness, restlessness and irritability, all of which can affect mental health."
She adds that caffeine also increases the heart rate and muscle tremors associated with this could be damaging.
"Our advice would always be to consume caffeine in moderation, and to question the reason why you need that stronger and stronger dose."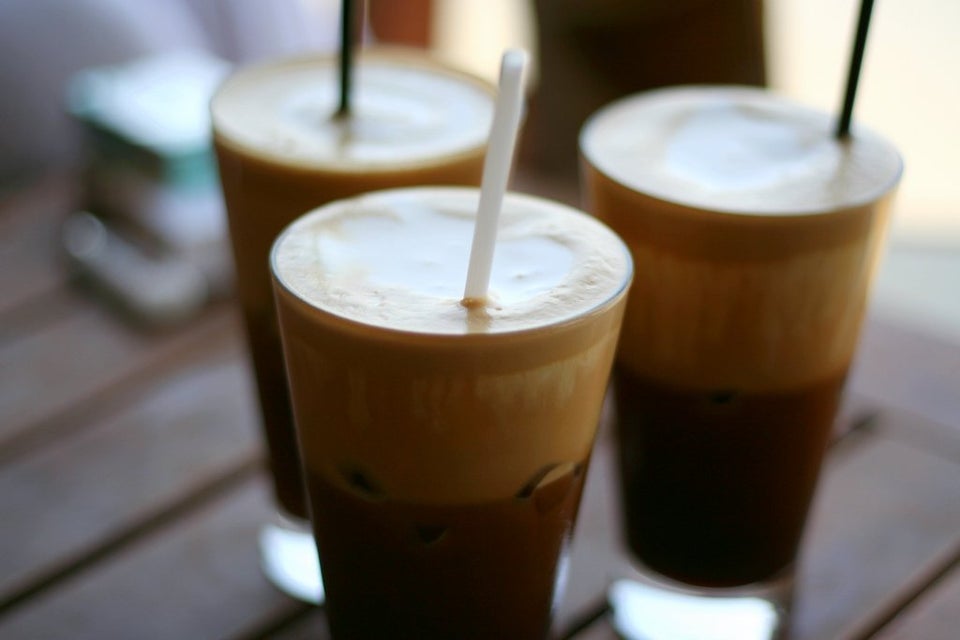 Iced Coffee Around The World