For over three decades now the exclusion zone around Chernobyl has been left abandoned, following the nuclear meltdown which saw 116,000 people evacuated in 1986.
Unable to use the area for livestock, farming crops or forestry, because of the potential contamination dangers, the Ukrainian authorities have been at a loss about what to do with the 1000 square miles of wasteland.
Not content with leaving this "black hole in the middle of Ukraine", a private company is now planning on installing solar panels and using it as a renewable energy zone.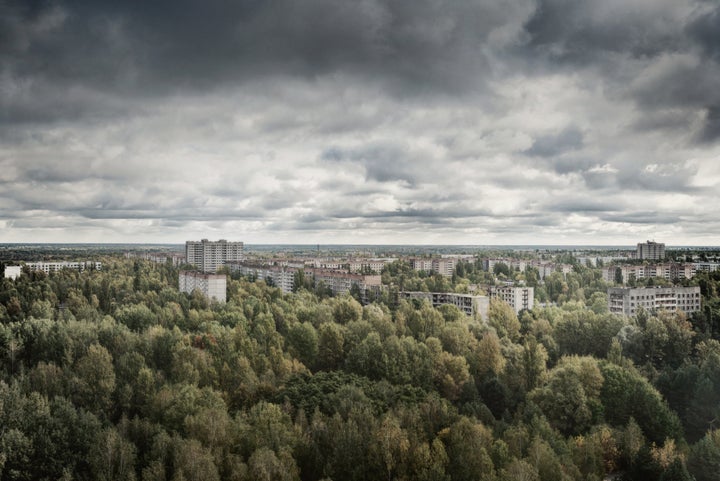 Just 100 metres from the decommissioned reactor four, Ukrainian engineering firm Rodina Energy Group are hoping to get approval for their project which will see an investment of 100 million Euros in the site.
The panels, which it is hoped will be commissioned next month, according to Bloomberg, will have 3,762 photovoltaic modules and be 1 megawatt in size.
This project, a collaborative effort between Rodina and German-clean-energy company Enerparc AG, is a result of an announcement made by the Ukrainian minister for ecology in July 2016, that they were planning revitalise the area.
But you can see why developers might not be interested in such a risky proposition.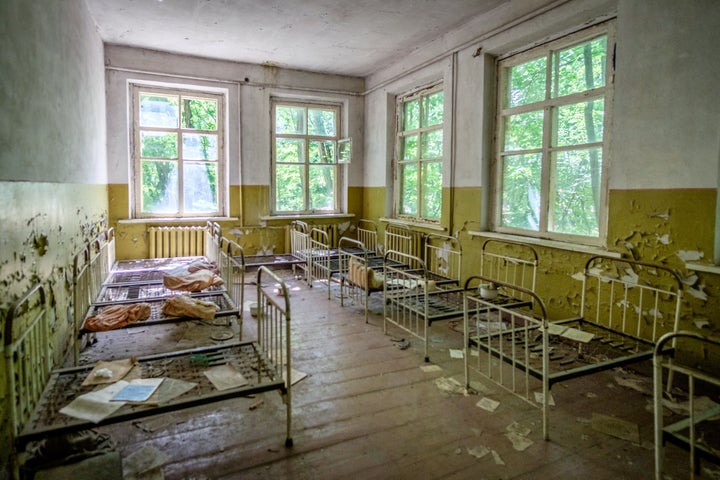 As compensation the government is offering cheap land and relatively high feed-in tariffs, with the current developers having secured a contract that will pay 15 euro cents per kilowatt-hour until 2030.
That's almost 40% higher than the upper benchmark for cost of solar in other parts of Europe, a sweetener for investors according to Bloomberg.
Other assurances include the recent completion of the New Safe Confinement (NSC), a high-tech shelter built to protect the remains of the reactor.
Bragin (tagged on map) is an area just on the north eastern edge of the Polesky state radiological reserve - created to enclose the area of Belarus most affected by the radioactive fallout.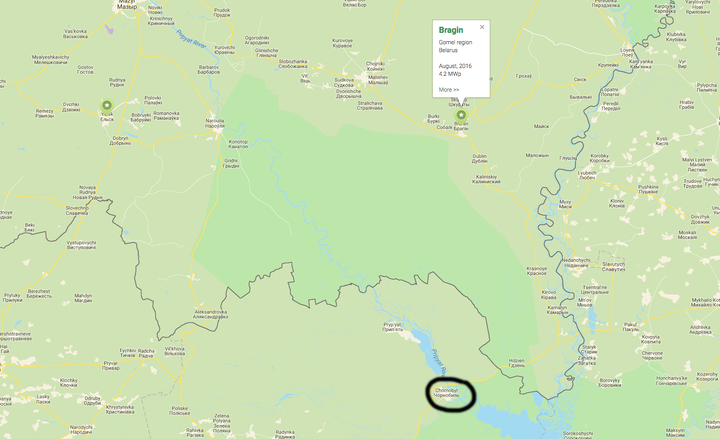 But the Chernobyl project (circled) will be the first to actually go ahead on the site itself, rather than in the surrounding areas.
Rodina has also developed solar farms in Turkey, Armenia and Kazakhstan, installing about 150 megawatts in total.
Related