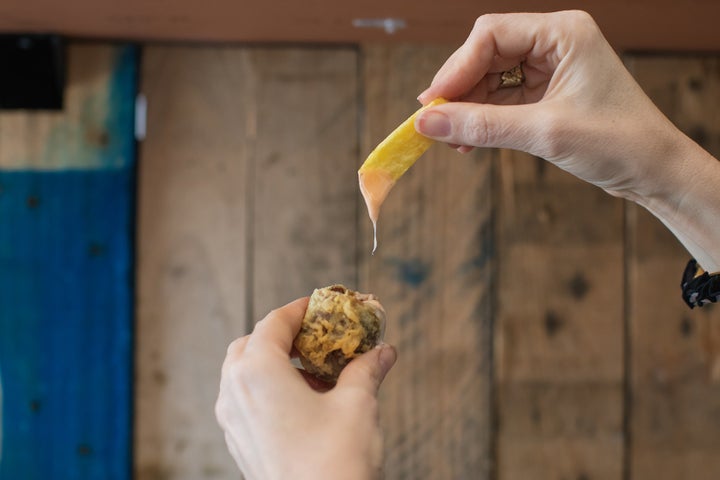 If you've already eaten too many easter eggs this year (us too), you'll be pleased to know there is another way to get your chocolate fill: deep-fried Creme Eggs.
An award-winning fish and chip shop in Cheltenham is selling the unusual delicacy for £2.
Simpsons Fish & Chip Shop has been selling deep-fried Creme Eggs for the past five years – and claims to have sold more than 1000 eggs.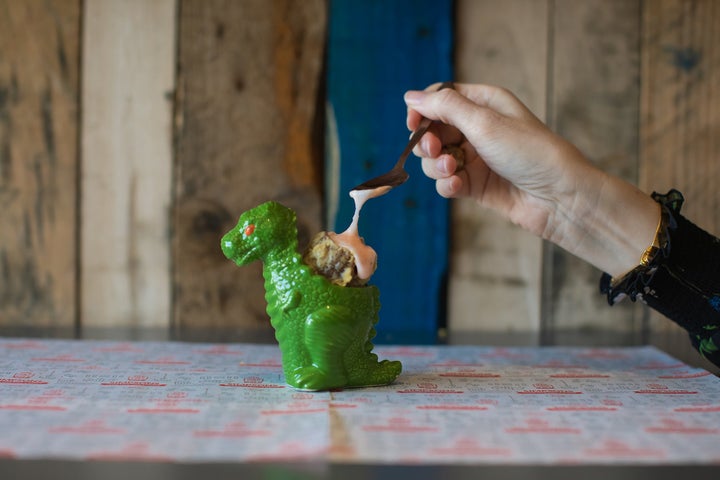 The chippy donates 50% of each egg sale to the British Hen Welfare Trust, the largest hen rescue charity in the UK.
The shop's co-founder, Bonny Ritchie, revealed it's a best seller and the reason for its return. "Our battered Creme Egg is without doubt one of the most loved of our specials and if we didn't bring it back, I'd predict a riot! Every year we raise money for the British Hen Welfare trust, and over the past 5 years we have sold well over 1000 eggs," she explained.
There's a fine art behind it's creation, and one which requires a keen eye to ensure the egg doesn't collapse mid-cooking. "Timing is key with this cracking creation – we fry the batter until it's deliciously crispy which lightly warms the egg but ensures it stays firm. It's truly delicious," she explained.
The recipe is a combination of the classic milk chocolate egg with white and yellow fondant filling and the Simpson's signature batter, coated and fried together to create a crispy on the outside, gooey on the inside texture.
As for how to eat it, Ritchie recommends to eat it on its own or dip your chips in it. Fans of sweet and savoury will pleased to know it can be enjoyed in the shop's restaurant or as a takeaway dessert until 20 April. If your taste buds are feeling tentative, visitors can also sample it before buying.