The full voting figures for this week's 'X Factor' have been revealed, and it's bound to be a tough read for runner-up Saara Aalto, who had been in the lead when the votes were frozen at the end of this weekend's two-part finale.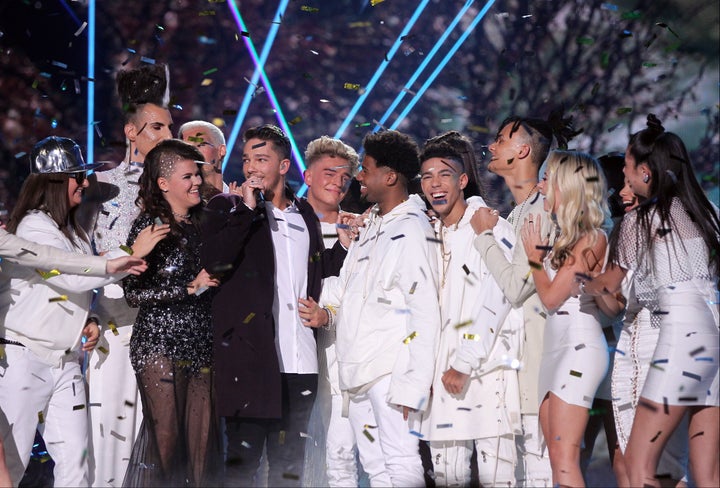 In Sunday's (11 December) live show, Matt once again performed Sam Smith's 'The Writing's On The Wall', as well as a rendition of 'One Day I'll Fly Away', which features in this year's John Lewis Christmas advert.
Saara, meanwhile, chose to reprise Björk's 'It's Oh So Quiet', in addition to her version of the lesser-known Whitney Houston track, 'I Didn't Know My Own Strength'.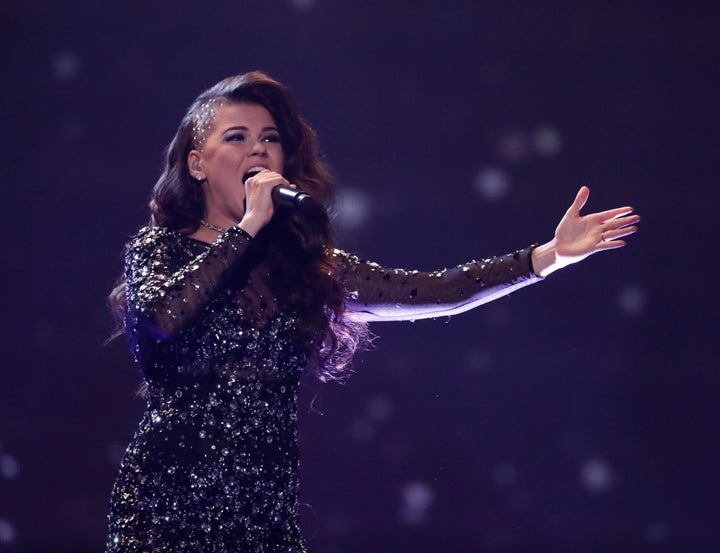 Still, it's not too much of a surprise that Matt was eventually voted this year's champion, as the statistics indicate that triumphed in the public vote for six out of 10 weeks.
The first time he missed out on the top spot was in Week 4, when Emily Middlemas performed Radiohead's 'Creep', while a week later finalists 5 After Midnight topped the vote with their version of 'Say You'll Be There' by Spice Girls.
For weeks eight and nine, it was Saara who topped the vote, though she eventually finished in second when the final rolled around.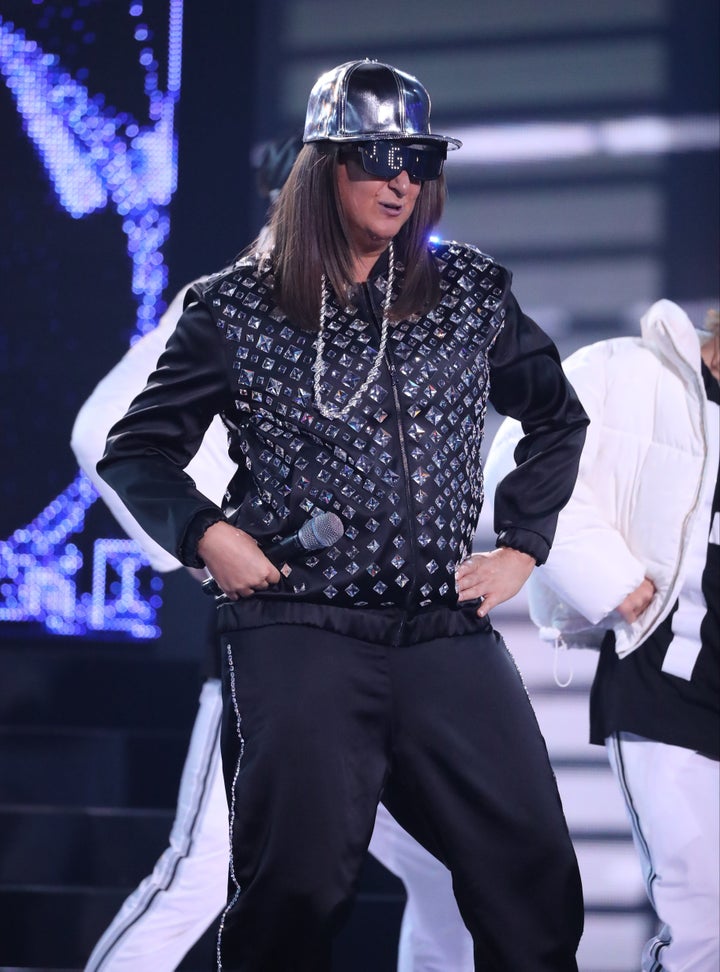 And while she may have been the talking point of the whole series, it turns out Honey G was never quite the smash with viewers you might have expected, never coming in higher than fourth position in the votes.
Check out the full list of voting figures below…
Matt Terry - 22.2%
5 After Midnight - 13.3%
Emily Middlemas - 11.9%
Honey G -10.9%
Sam Lavery -9.8%
Relley C -7.8%
Gifty Louise - 6.6%
Ryan Lawrie - 6.2%
Saara Aalto - 5.3%
Freddy Parker - 3.4%
Bratavio - 2.6%
Freddy Parker- 52.0%
Saara Aalto -38.5%
Bratavio -9.5%
Matt Terry -19.5%
5 After Midnight - 15.6%
Emily Middlemas - 11.0%
Honey G - 9.3%
Sam Lavery -8.8%
Four of Diamonds - 7.3%
Relley C - 6.6%
Gifty Louise - 6.4%
Saara Aalto - 6.4%
Ryan Lawrie - 4.6%
Freddy Parker- 4.5%
Ryan Lawrie - 37.9%
Saara Aalto - 32.0%
Freddy Parker- 30.0%
Matt Terry - 17.8%
Saara Aalto - 13.7%
Emily Middlemas - 11.9%
5 After Midnight - 11.5%
Honey G - 9.4%
Sam Lavery - 8.1%
Gifty Louise - 7.9%
Ryan Lawrie - 7.4%
Relley C - 6.2%
Four of Diamonds - 6.1%
Ryan Lawrie - 37.9%
Relley C - 36.0%
Four of Diamonds - 26.1%
Emily Middlemas - 18.7%
Matt Terry -18.7%
Saara Aalto -11.3%
5 After Midnight - 10.6%
Sam Lavery -10.1%
Honey G - 9.2%
Ryan Lawrie - 8.7%
Gifty Louise - 6.6%
Four of Diamonds - 6.1%
Ryan Lawrie - 41.2%
Gifty Louise - 35.0%
Four of Diamonds - 23.8%
Matt Terry - 16.7%
5 After Midnight - 15.5%
Emily Middlemas - 15.3%
Ryan Lawrie - 14.1%
Honey G - 11.6%
Saara Aalto - 9.4%
Four of Diamonds - 8.9%
Sam Lavery - 8.5%
Week 5 - Lifeline Vote
Sam Lavery -46.1%
Four of Diamonds - 27.3%
Saara Aalto - 26.6%
5 After Midnight - 19.0%
Saara Aalto - 18.4%
Matt Terry - 16.7%
Emily Middlemas - 13.4%
Honey G - 11.7%
Ryan Lawrie - 11.1%
Sam Lavery - 9.7%
Matt Terry -21.1%
Saara Aalto -20.1%
5 After Midnight - 17.5%
Emily Middlemas - 16.8%
Ryan Lawrie - 13.3%
Honey G - 11.2%
Saara Aalto - 23.7%
Emily Middlemas - 22.6%
Matt Terry -21.2%
5 After Midnight - 20.3%
Honey G - 12.2%
Saara Aalto - 28.8%
5 After Midnight - 26.6%
Matt Terry - 22.5%
Emily Middlemas - 22.1%
Saara Aalto -35.3%
Matt Terry -33.4%
5 After Midnight - 31.3%
Matt Terry – 48.5%
Saara Aalto – 40.4%
5 After Midnight – 11.1% (Left the show after first freeze in the votes)