When the first Xbox One was released it was clear that Microsoft had decided a new tactic for taking on the PlayStation 4.
While the PlayStation 3 had been a media centre as well as a games console the PlayStation 4 was solely focused on video games. It had superior processing power, a cheaper price and an enviable line-up of exclusive games.
The Xbox One on the other hand wasn't just a games console, it was a media hub. Your Sky box would become secondary - passed through the Xbox One to create the ultimate all-in-one entertainment experience. Except of course it didn't work out that way did it.
Well Microsoft has finally fought back with this, the Xbox One S. Is it too little too late?
It's smaller, and yet much much bigger.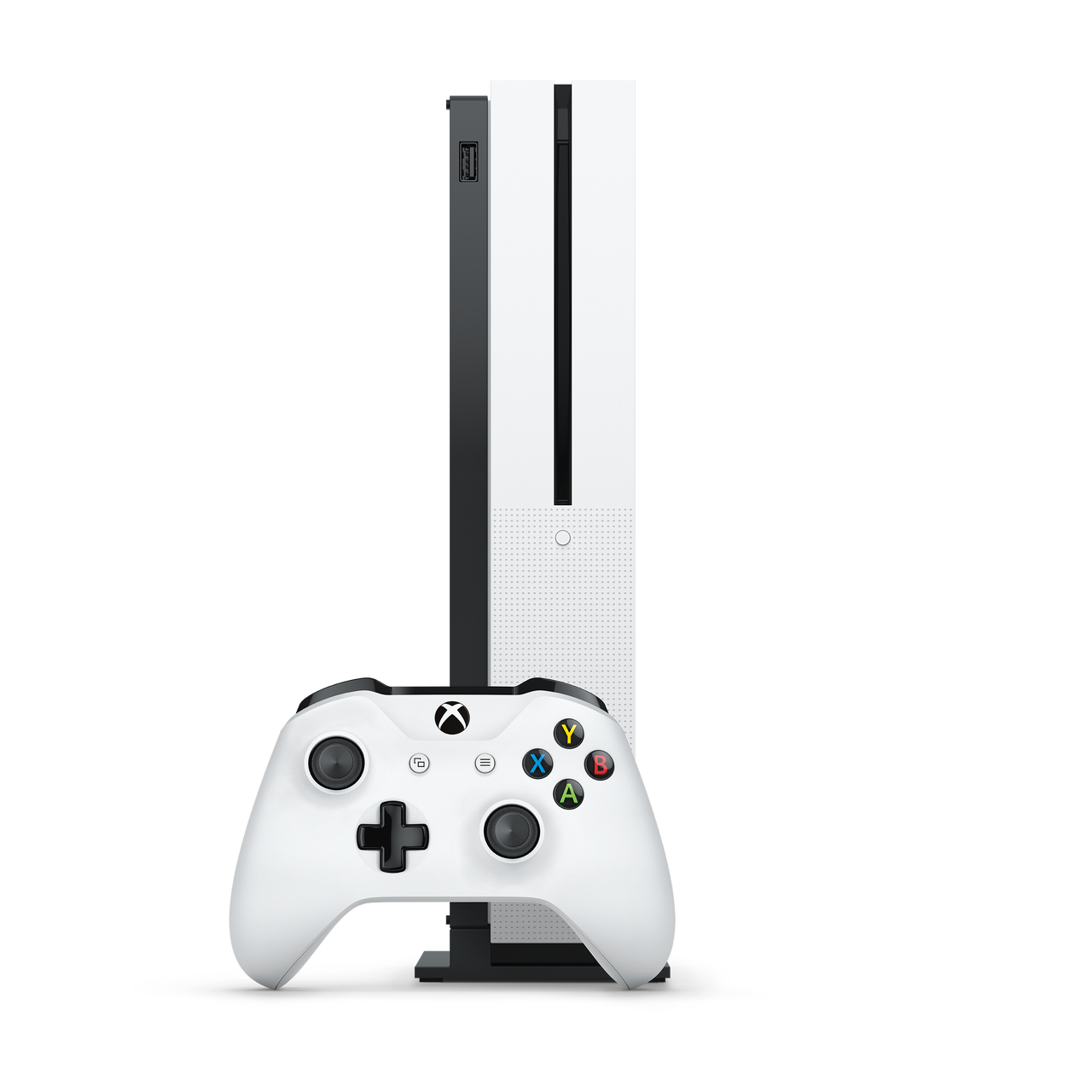 The new Xbox One S is, to look at, exactly how the Xbox One should have always looked. It's a small compact box of minimalist perfection.
Xbox's design team have absolutely nailed it this time. The sleek, sharp blockish lines accented with the precise machined holes that make up the console's cooling vent are perfect companions. Rather than wondering where I'm actually going to fit the Xbox One, the new Xbox One S deserves pride of position in the living room.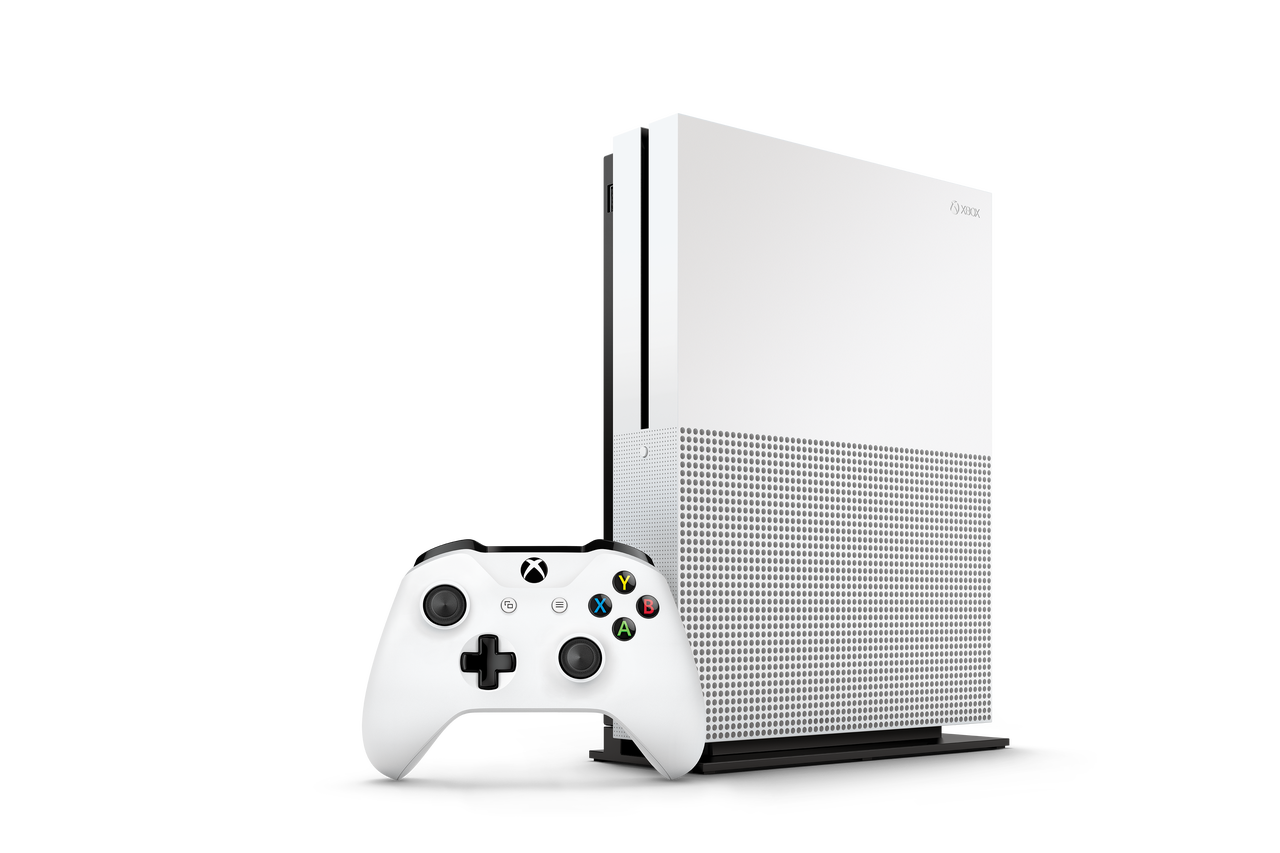 The Xbox One S is 40 per cent smaller, it also has an internal power supply which means that like the PS4, you won't have an actual brick-sized lump of hot plastic to worry about.
The outside has been re-worked as well. The USB port faces the front, while the back feels much cleaner in terms of cable management.
That huge circle on the side of the console is the giant fan that keeps the box from melting. This is a much quieter Xbox too, a welcome change from the almost PC-like roar that the original console made.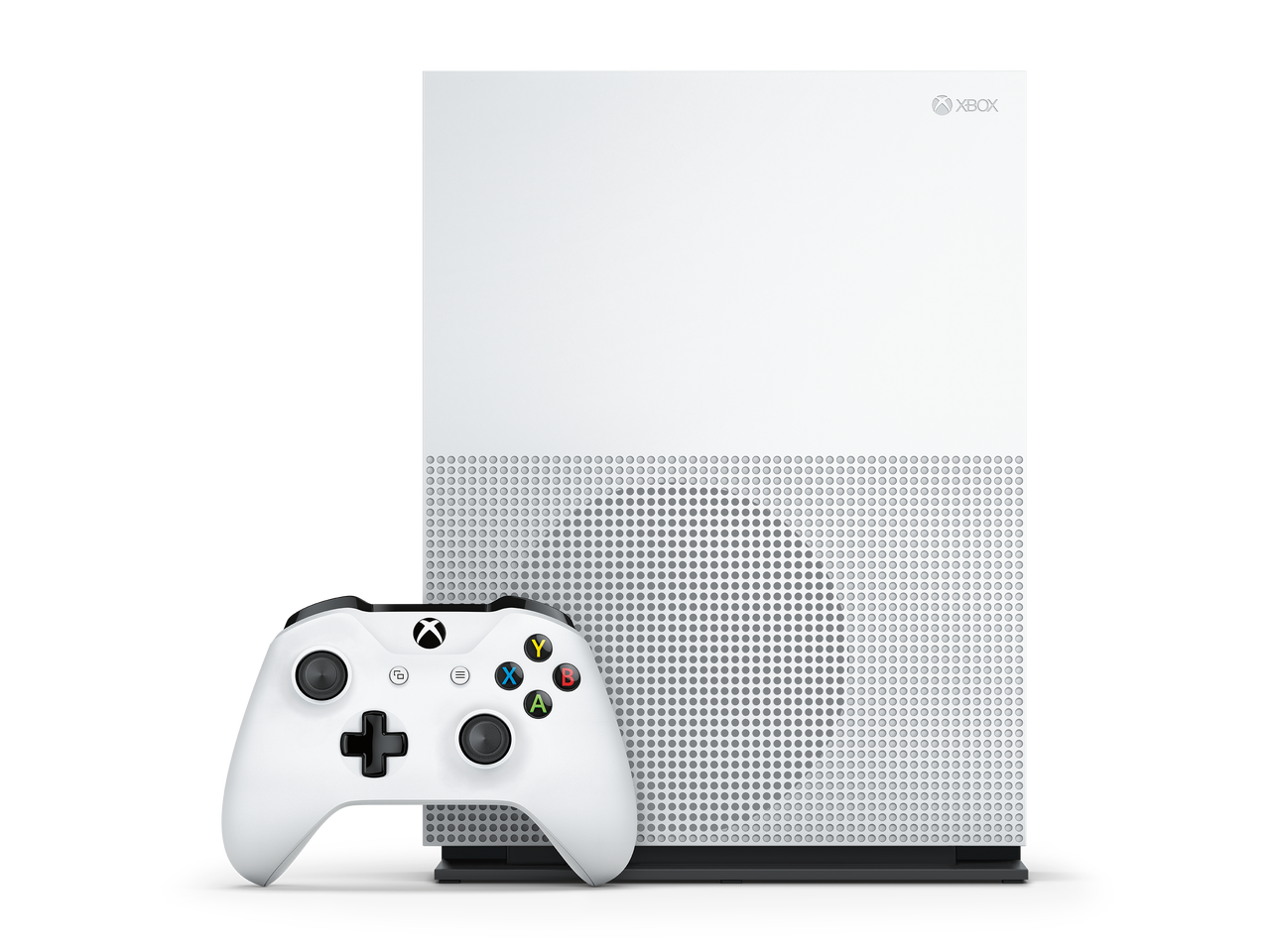 Despite all this size reduction this is technically the largest Xbox and video console ever made. That's because if you were lucky enough to order one in time you could have got yourself 2TB of storage.
Don't panic if you didn't, the UK will be getting a 500GB and 1TB version later this month. The 1TB model will cost £299, placing directly in competition with PlayStation's own 1TB console.
Considering most video games will weigh in at around 40GB, the 1TB option is the only realistic console option available, unless of course you don't mind reshuffling your game collection every time a new title comes out.
It supports 4K and HDR (what's HDR?)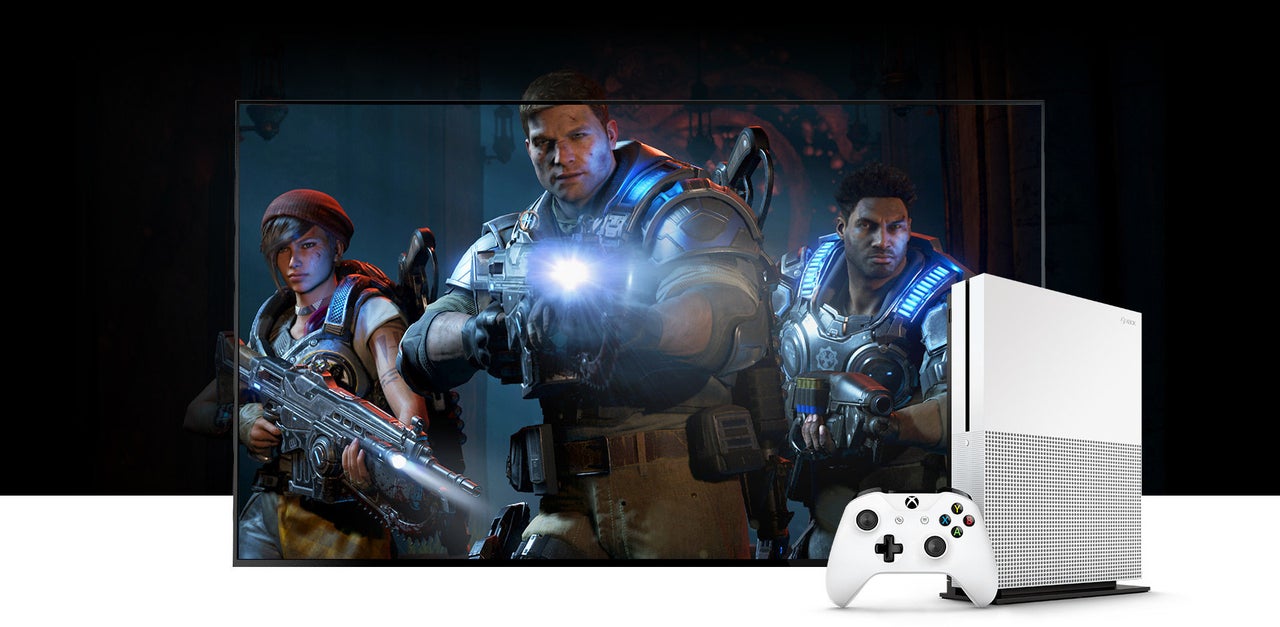 The Xbox One S is the first games console to support both 4K and HDR video games and video content.
High Dynamic Range (HDR) is a new screen technology which allows a TV to display a wider, and richer selection of colours.
Contrast is greatly improved with clearer more defined blacks and whites, which when combined with 4K resolution should give you the best image yet.
To accomplish this the Xbox One S is reportedly more powerful than the original Xbox One. Future games will apparently be able to take advantage of this including the new Gears of War 4.
If that wasn't enough it also comes with a 4K Blu-ray player, making it probably one of the cheapest 4K Blu-ray players in the world right now.
So what does this mean in reality? Well we tested the Xbox One S on a 4K TV and while there aren't any compatible games out at present, the upscaling was mightily impressive.
Games such as Tomb Raider and Forza Horizon 2 looked utterly stunning thanks to some internal wizardry that meant when the image was enlarged it didn't lose a drop of clarity.
Smoothness in gameplay was noticeably improved too, making the whole experience feel far slicker and cinematic.
We also tried a 4K Blu-ray and while we're still not sold on the Xbox's entertainment software, the quality was nevertheless excellent.
The new Xbox Wireless Controller is better than ever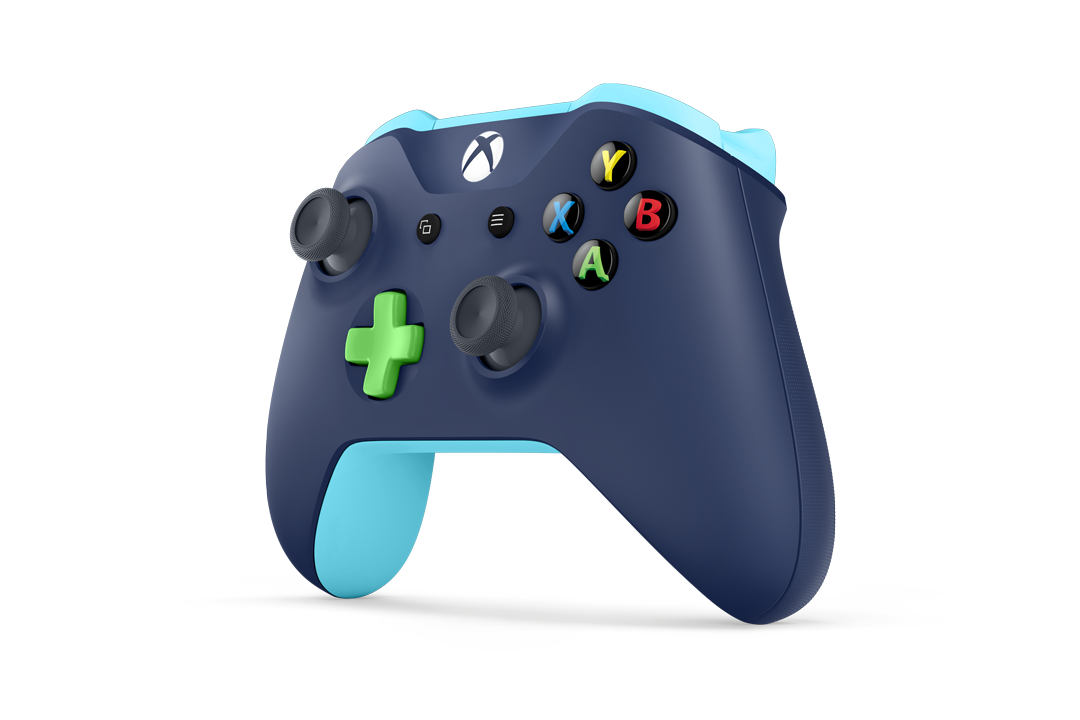 Microsoft has given its controller an upgrade too. It's now slightly sleeker in its form and comes with a textured grip on the underside.
They're both small changes but when combined with the new thumbsticks Microsoft have made a controller that finally rivals the design perfection that was the Xbox 360's controller.
As seen above Microsoft are selling the new controller separately as part of a new customisation tool that'll allow you to create your very own personalised controller.
If you're not looking to upgrade your Xbox but feel like the original controller needed to be improved we would absolutely recommend making the upgrade. The update is subtle, but the long term difference is very considerable.
Who should buy the Xbox One S:
If you own a 4K TV and also own an original Xbox One then this is the console for you. It is quite simply Microsoft's best Xbox ever, it's also the cheapest 4K Blu-ray player you'll be able to buy this side of Christmas. Your games collection will look stunning and if you trade in your old console the relatively small cost shouldn't sting while you wait for Microsoft's uber-console Project Scorpio to arrive next year.
Who shouldn't buy the Xbox One S:
If you don't own a 4K TV and aren't planning on getting one anytime soon then we really can't recommend the Xbox One S. It's a better console than the original Xbox One, that's for sure, but with Project Scorpio set to arrive next Christmas it would make sense to hold on, save up and go all-in in 2017.
The Best Trailers From E3 2016: