Zac Efron looks like he's been eating a LOT of chicken and sleeping in the gym judging by these latest pics of the former teen star.
The 28-year-old has come a long way since his squeaky-clean 'High School Musical' days as he showed off his seriously ripped body on the set of the new 'Baywatch' movie.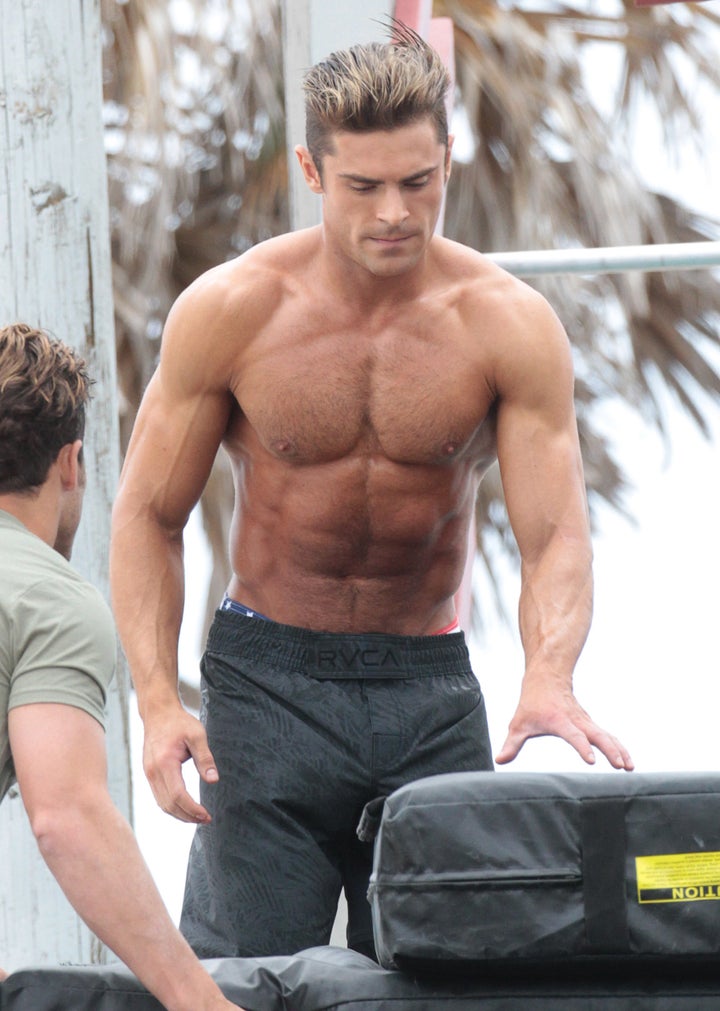 The US actor stars in the reboot of the popular TV series alongside Dwayne 'The Rock' Johnson.
And it looks like Zac is giving his older co-star, who has been helping him with his training, a run for his protein shakes in the muscle department.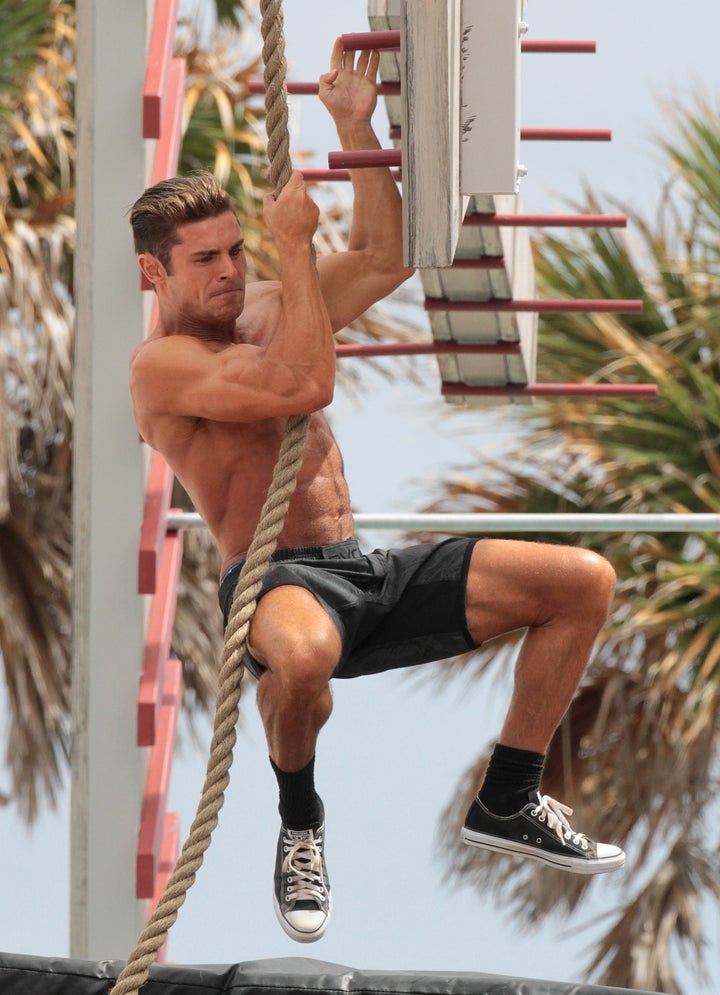 The pair were spotted on set in Miami Beach doing lots of ever so manly tasks like errrrm, flinging huge tyres over and tackling an obstacle course.
Sharing a snap from one of their gruelling workouts, Zac tweeted: "'Blood, sweat & respect. The first two you give, the last one you earn." Learned that from @TheRock #Baywatch".
All of this very important work was done shirtless (natch), giving Zac plenty of opportunity to show off his newly acquired six-pack.
The 'Baywatch' reboot centres on two prospective lifeguards Matt Brody (Zac) and Mitch Buchannon (Dwayne) who compete for jobs to patrol the Californian beach.
Expect lots more flesh, teeny-tiny red swimming trunks and a cameo appearance from 'Baywatch' legend David Hasselhoff when the film hits the big screen next year.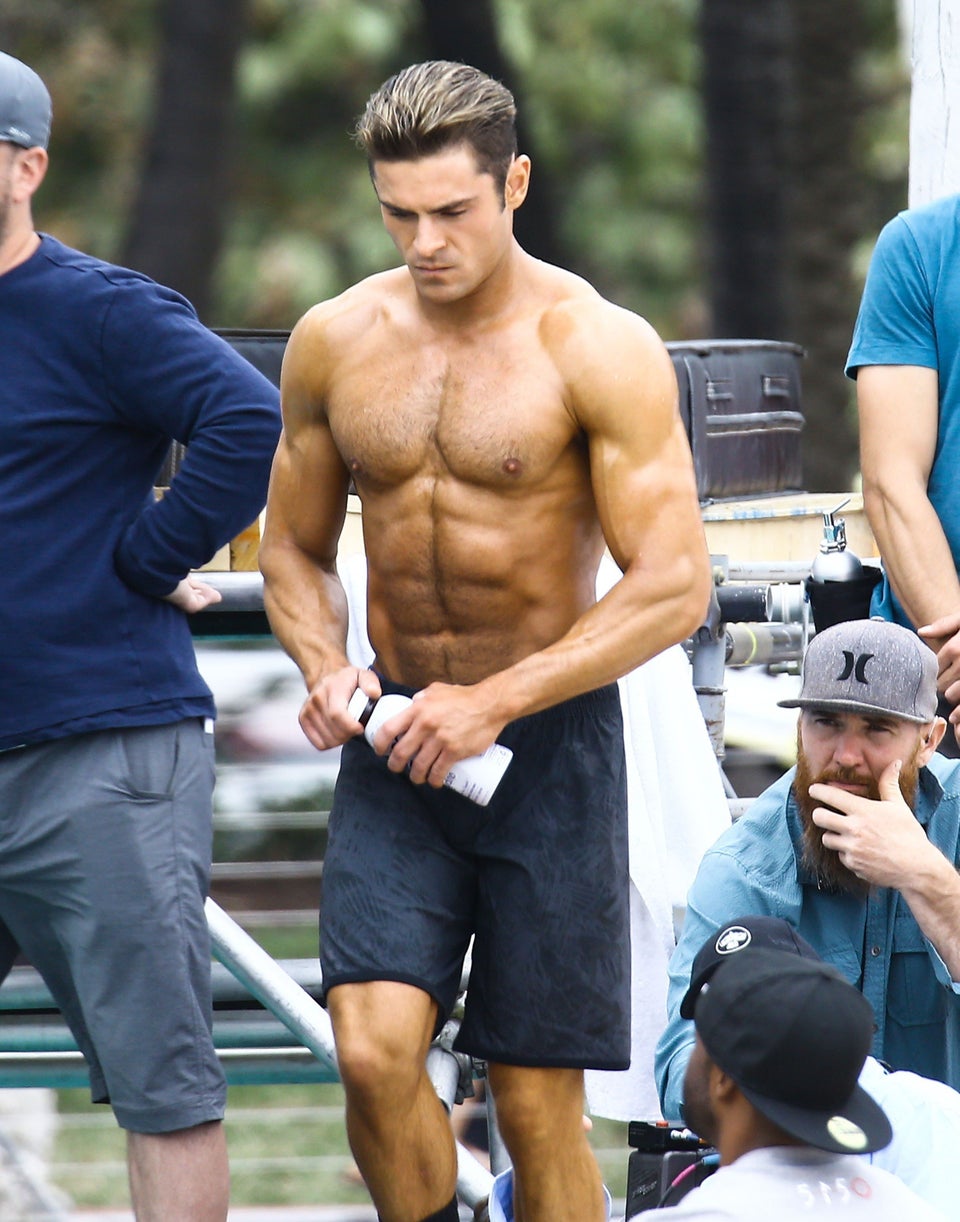 Zac Efron goes shirtless on the set of 'Baywatch'