Ever wanted to hear a political campaign song sung in six languages?
Of course not, but ultra-keen supporters of Tory mayoral candidate Zac Goldsmith have decided that is exactly what his campaign needs.
The song, called Zac Goldsmith Jette Ga! (He Will Win), features lyrics in English, Hindi, Urdu, Punjabi, Chinese and Bangla.
It has been produced by Conservative Connect, which describes itself as and "innovative grassroots organisation which encourages those belonging to diverse social-economic, ethnic and cultural backgrounds to support the Conservative Party."
He is worthy of appreciation / He is patient and he is brave

He fights for justice and he is honest

All the Bengalis will only vote for you
A source close to Labour rival Sadiq Khan described themselves as "speechless" after they first saw the video when it was uploaded to YouTube on Saturday.
Commentators on the video were not speechless, with one saying: "Hands down the worst thing I'm likely to see on YouTube all year. Almost beautiful in its sheer awfulness. Top marks."
Goldsmith's team denied any involvement in the video, but welcomed the support. They also sent this Kanye West meme to Huff Post UK: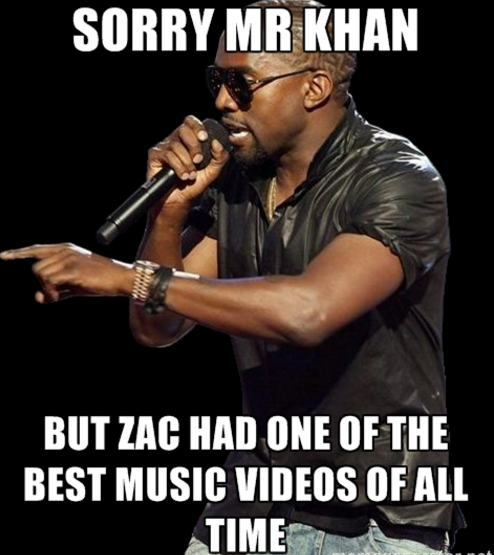 While Goldsmith was receiving support from his musical fans, Khan was getting a kicking from his former brother-in-law.
Makbool Javaid, who was married to Khan's sister for 22 years before divorcing in 2011, hit the headlines after a video emerged of him making a speech in 1997 rallying against Western civilisation.
He added: "He is a cold, calculating politician who wants to get on. I have mixed with politicians all my life. They are single-minded and ambitious and will do whatever it takes to get what they want."