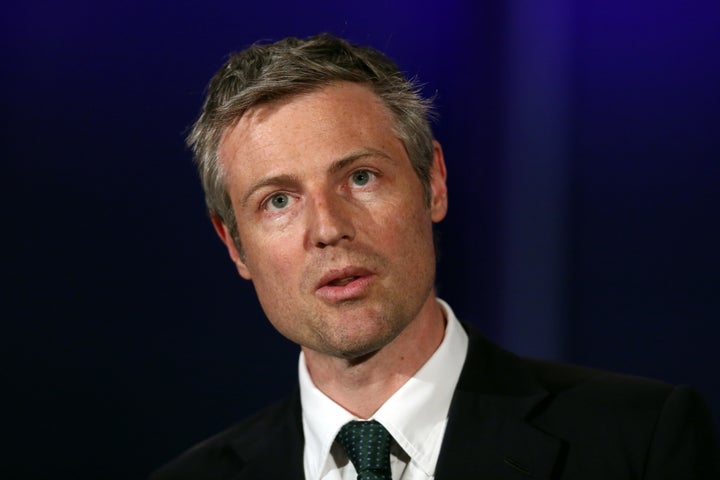 Zac Goldsmith is set to quit as a Conservative and stand as an independent if Heathrow gets the go-ahead, Tory party sources claim.
Last week the Richmond Park MP repeated his promise to trigger a by-election should the government give the green light to Heathrow expansion.
But party sources say he would then stand again as an independent in his constituency on an anti-Heathrow ticket.
"Uniquely he has the means to run as an independent. He is able to spend quite a lot on his campaigns", said one Tory MP.
A source close to Goldsmith said the MP had always viewed running as an independent "as a back-up plan".
There is increasing speculation that the government will in October back the addition of a third runway at Heathrow, over rival plans for Gatwick.
Goldsmith, who has been at the forefront of opposition to this plan, last week told the Today programme he would stand down if it went ahead.
"My position is the same as it was nine years ago. I promised my constituents before I was ever elected in 2010 that I would trigger a by-election were the government to give a green light to Heathrow expansion. My position has never changed", he said.
"I'm committed to my constituents, I'm committed to fighting this campaign and I'm committed to winning this campaign – and I have every confidence that will happen."
Boris Johnson is understood to be "resigned" to a Heathrow decision, despite having previously branded the plans "a fantasy" which should be "consigned to the dustbin".
Johnson's allies have said he will make clear his views against a third runway at the airport have not changed, but will not leave the cabinet if plans go ahead.
David Cameron famously promised to oppose Heathrow expansion, with "no ifs, no buts", in his 2010 election.
Goldsmith refused to comment on his moves should a by-election take place, and told HuffPostUK:

"My views are known and on the record. I won't be providing a running commentary. Meanwhile I am doing all I can to secure the right decision."