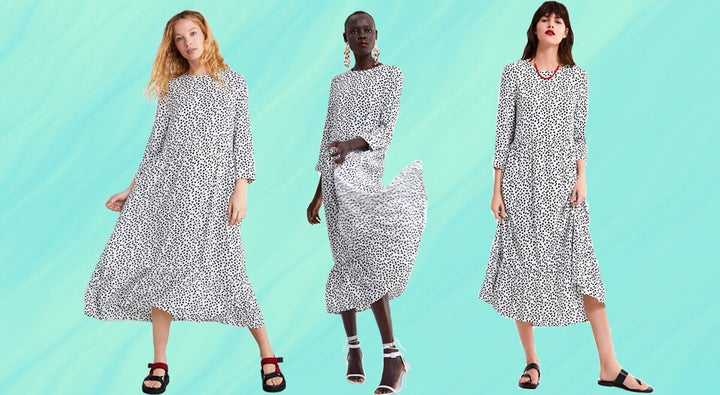 Many owners of the Zara polka-dot maxi dress have said they've been unwillingly snapped by passers-by who have posted photos of them on social media – but what else have they encountered while wearing the famous frock?
Given it's Wear The Dress Day in the UK on Thursday – set up by Instagram fan account @hot4thespot to encourage owners of the dress to wear it and donate £3 to help end period poverty – we asked people to share their stories.
You can donate to the fundraiser here.
"People whisper when they walk past like it's some forbidden fruit."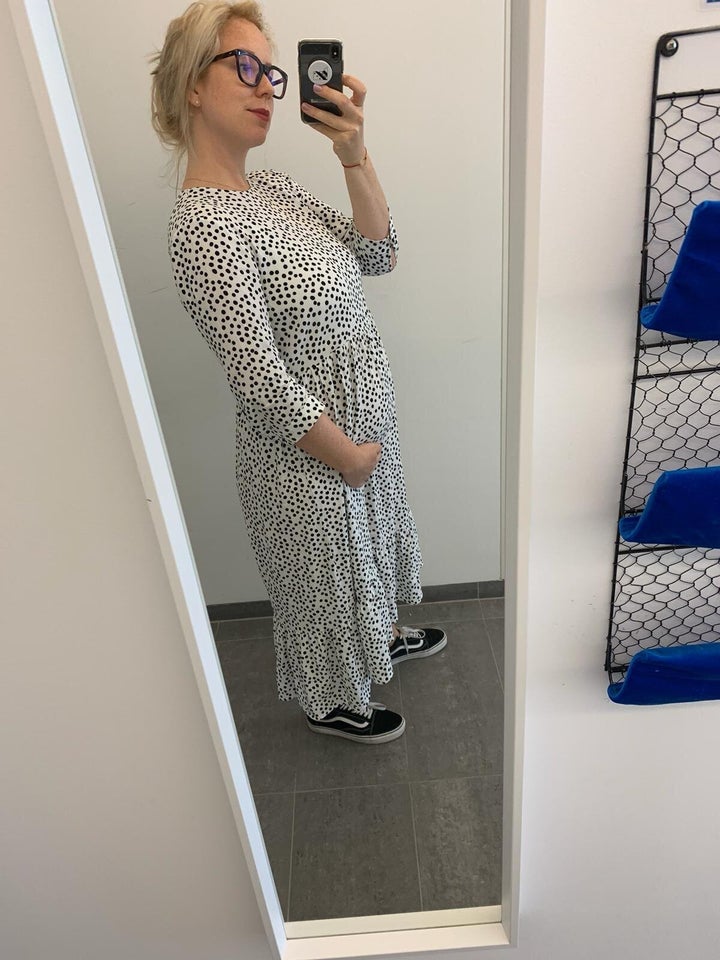 Caz Millin-Brawn, 31, London
"I'm currently 30 weeks pregnant and love The Dress. The only funny thing that happens when I wear it is seeing other people on the tube or in the office wearing it and giving each other a knowing nod. I have also heard people whisper things like 'ohhh another one' or 'look she's wearing it, too' when I've walked past – like it's some kind of forbidden fruit!
"Personally, as someone who didn't want to invest in a maternity wardrobe often sold heavily to pregnant women, this dress has been the perfect non-maternity maternity dress. Super comfortable, stylish and dressed up or down."
"I own two!"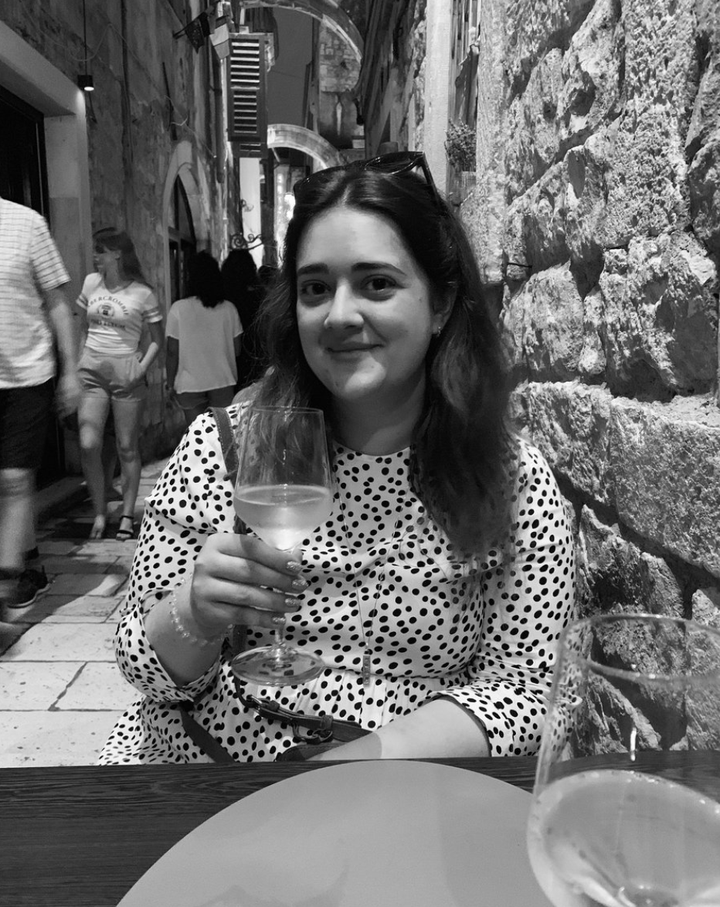 Diana, 27, London
"I wore it out in Farringdon not too long ago and two other women in the same bar were wearing it – there was no shade or shame, just happy positive 'great outfit/nice dress' exchanges.
"I first saw it back in March – I was in Lisbon airport and a lady in the queue was wearing it. I loved it on first sight and once I got home, set about buying it asap.
"It's my boyfriend's mums 60th in September and it's a Dalmatian-themed party, so obviously I'll be wearing The Dress, which is partly why I bought two, so it would be super fresh on the day (but also because I want to dye one!)"
"I got stuck in the rain and used it as an umbrella."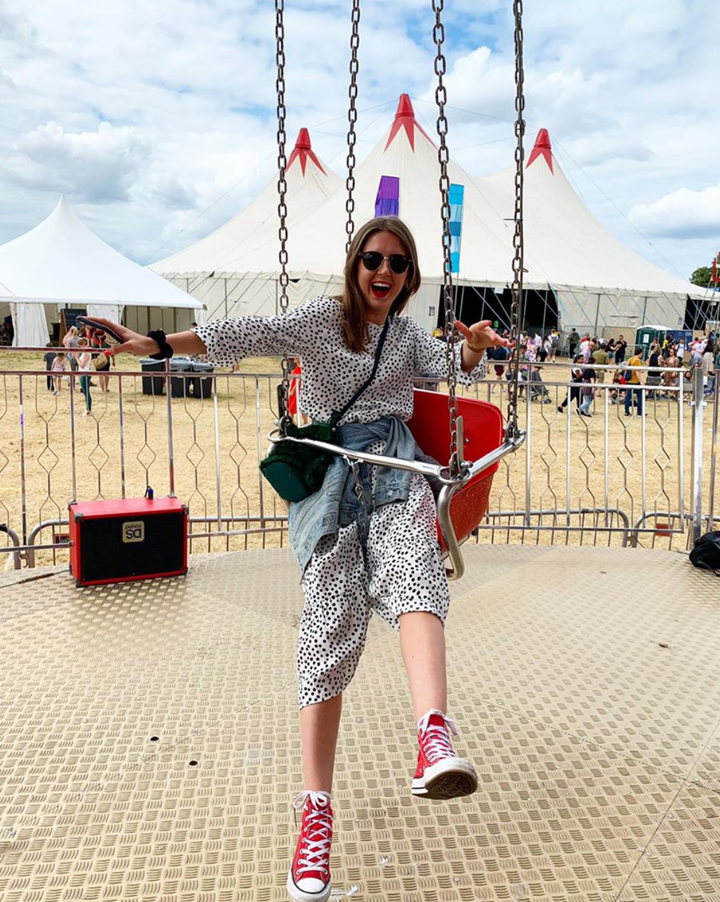 Aliyah Loughlan, 23, Milton Keynes
"I went to Citadel Festival in Gunnersbury Park recently and, no joke, had eight compliments, or people asking where it was from. I often see other girls in it and we laugh and almost give each other the 'oh you've got THE DRESS too' look. My boyfriend jokes and says: 'I wonder how many compliments you'll get wearing it tonight?'
"It's also great to use as an umbrella – I recently went to Bath and as we left to go out for dinner, it started to tip it down, so I pulled The Dress up over my head. As it's midi, it's still long enough to cover everything else!"
"Someone asked to sit next to me so we could talk about the dress."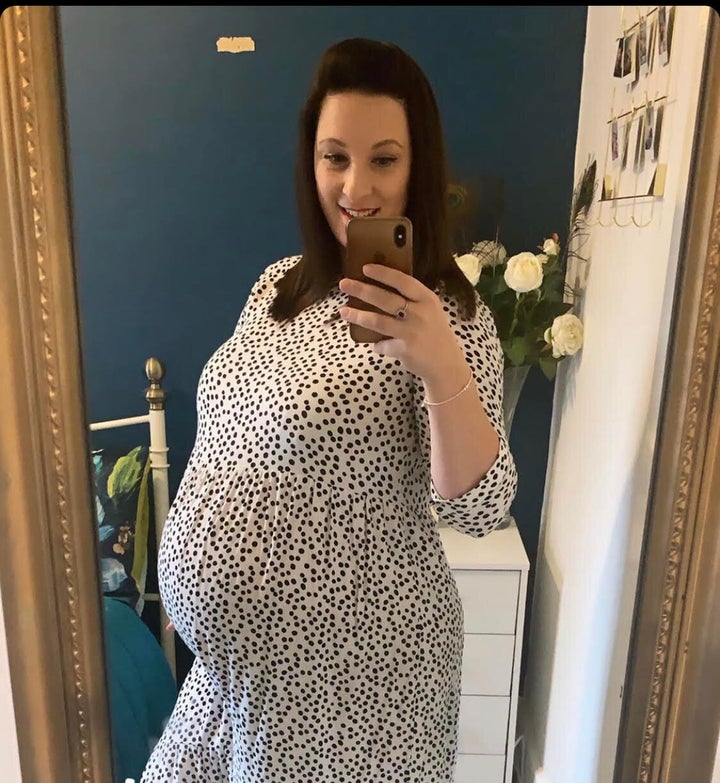 Amy-Jo Webster, 35, from Essex
"I've had my dress all through my pregnancy and love it! The only slightly strange thing I have experienced is when I saw a woman on the tube wearing it as well.
"She asked to sit next to me when she got on so we could talk about the dress on our commute – it was like we had a mutual bond belonging to The Zara Dress club!"
"An older lady came up to me and asked me if she was too old to wear it."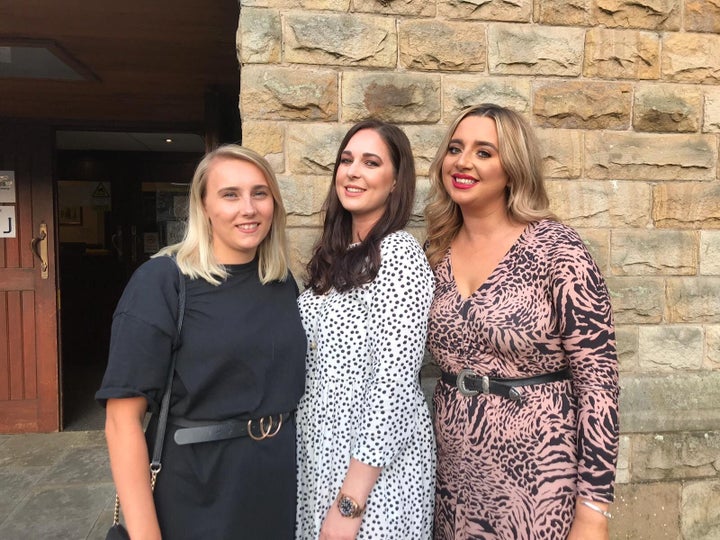 Jemma Sutcliffe, 29, Saddleworth
"I was at a Stone Roses tribute night with friends wearing it and had just had a picture taken when a group of three girls came over. One said, 'oh my god, I love your dress, where did you get it from?' her friend asked 'is that a joke?', she replied 'obviously' – and everyone started laughing! It was funny.
"It's risky wearing this dress, you are likely to bump into someone else wearing the same as you! I think I'll dye it come winter like this.
"Also, I had an older lady come over to me on a separate occasion saying she had tried on The Dress and didn't buy it, but after seeing it on me was thinking of going back to get it – she then asked if I thought she was too old! Super cute."
"A stranger who saw me trying it on convinced me to buy it."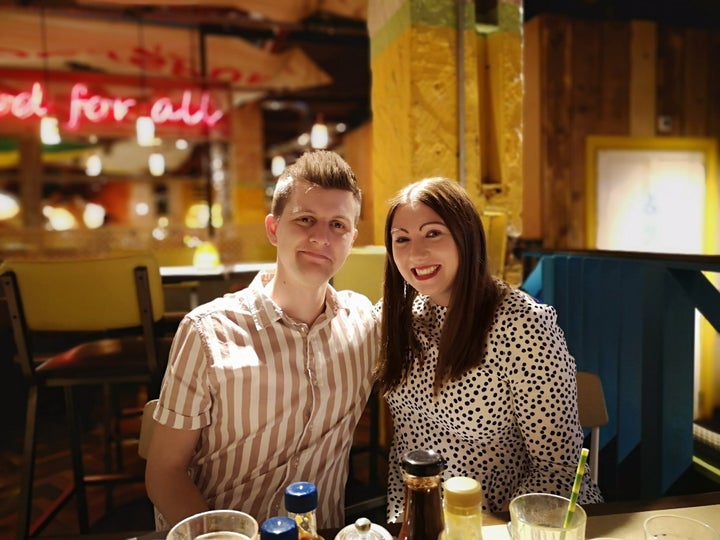 Ruth Walker, 32, from Newcastle
"The day I bought The Dress there was another woman in the changing rooms who convinced me that it was 'the best dress ever' and to buy it. It has sparked lots of conversations with people I wouldn't normally meet or talk to.
"I love when I see a doppelgänger. At a book reading last week, I spotted another lady wearing it and we gave each other the nod. Another woman came up to me later just to comment on how much she loved it. It's a nice conversation starter – almost like we're all in on a harmless secret.
"Walking down the street people will take your photo and often mouth 'it's the dress'. It's like being a minor celeb. I just like how it's bringing lots of people together and proving a spark of joy at a time when the news is pretty terrible."
"A girl offered me £100 for it."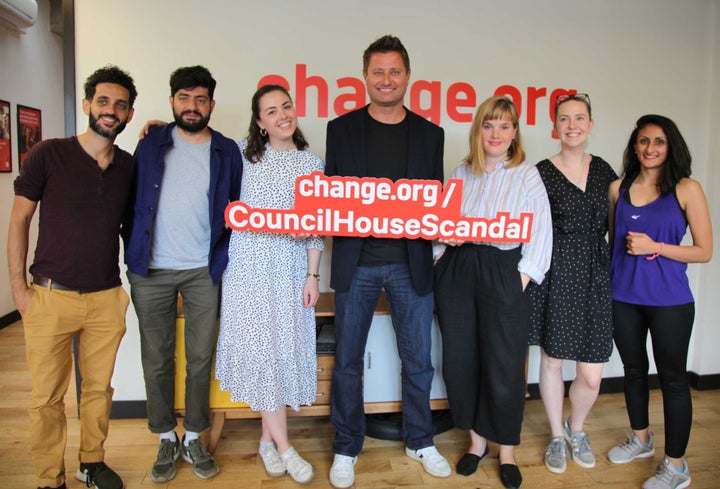 Amy Lockwood, 27, Witney
"I bought it months ago before it went out of stock in Zara – and a girl approached me at a party and offered me £100 for it. I really wish I'd taken her up on the offer!
"Probably the weirdest thing that happened was when I had just started a new job (at change.org). I wore The Dress into work and accidentally ended up in a photo call for George Clarke's new TV series! George had set up a petition on Change.org asking the government to build more council houses, came to the office on the day of the launch, and wanted a photo with the staff team.
"My friends thought it was hilarious because I've avoided wearing the dress ever since it got famous but I'd been too lazy to do laundry that day and thought I could get away with it. I was so wrong!"
"Someone tried to sell me another dress that looked just like it!"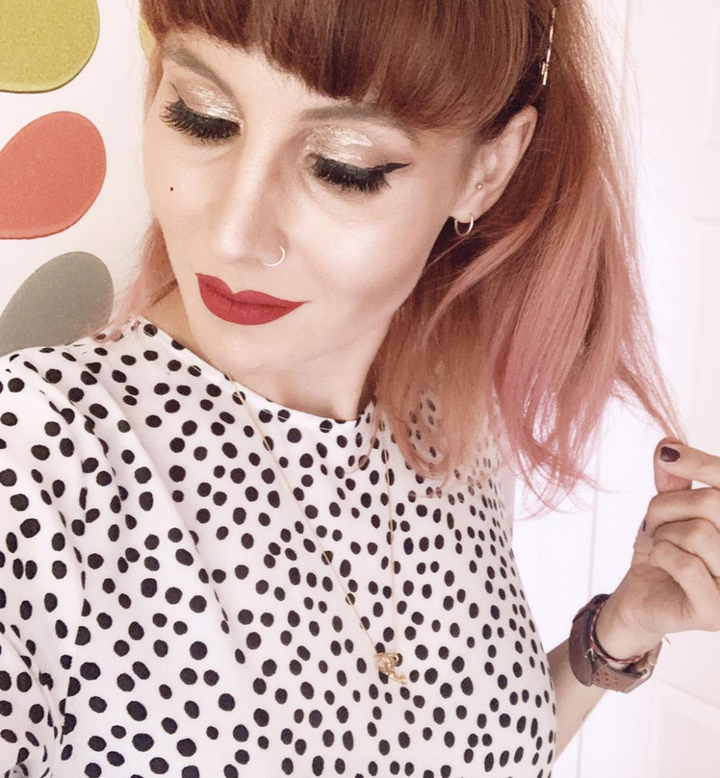 Alexa Cobbold, 30, Menston
"A woman in Oliver Bonas who worked there was very enthusiastic when I popped in wearing it, then proceeded to tell me they had a version (which I already own, oops). She then tried to sell me another dress she thought I'd like because of it. It was veryyyyy different, but I suppose god loves a trier!
"Also I keep getting a pop-up from a company who have ripped it off and are selling it at half the price!"
'The Dress' is currently in stock in a size XS (at the time of writing), but keep checking back here.