The thing with tattoos is that they're permanent, and whether you love them or hate them, whether you think they're a cool piece of body art or an unfortunate lapse in good taste, they're literally there forever.
And that's why we've decided to reserve judgement when it comes to Zayn Malik's latest ink, and just present you with the facts instead.
Zayn "ZAYN" Malik has a new tattoo, everyone. And it's on the side of his face.
The intricate new tat contains the message 'M.O.M.', presumably a reference to his debut solo album, 'Mind Of Mine', which is released at the end of this month.
We knew he'd be wearing his heart on his sleeve when it came to the new album, we just didn't realise he'd be wearing the album on the side of his head.
No, but seriously. It's on the side of his head.
Assuming the tattoo is real, and he's not trolling us with a temporary one, he's not the first contemporary star to have the name of their album permanently inked.
Lady Gaga also has both 'Born This Way' and 'ARTPOP' tattooed on her, as well as a trumpet, designed by Tony Bennett, intended to represent their collaborative swing album, 'Cheek To Cheek'.
Zayn's debut solo album goes on sale on 25 March, which coincides (completely by chance, we're sure) with his one-year anniversary of revealing that he was leaving One Direction, who have since gone on a hiatus.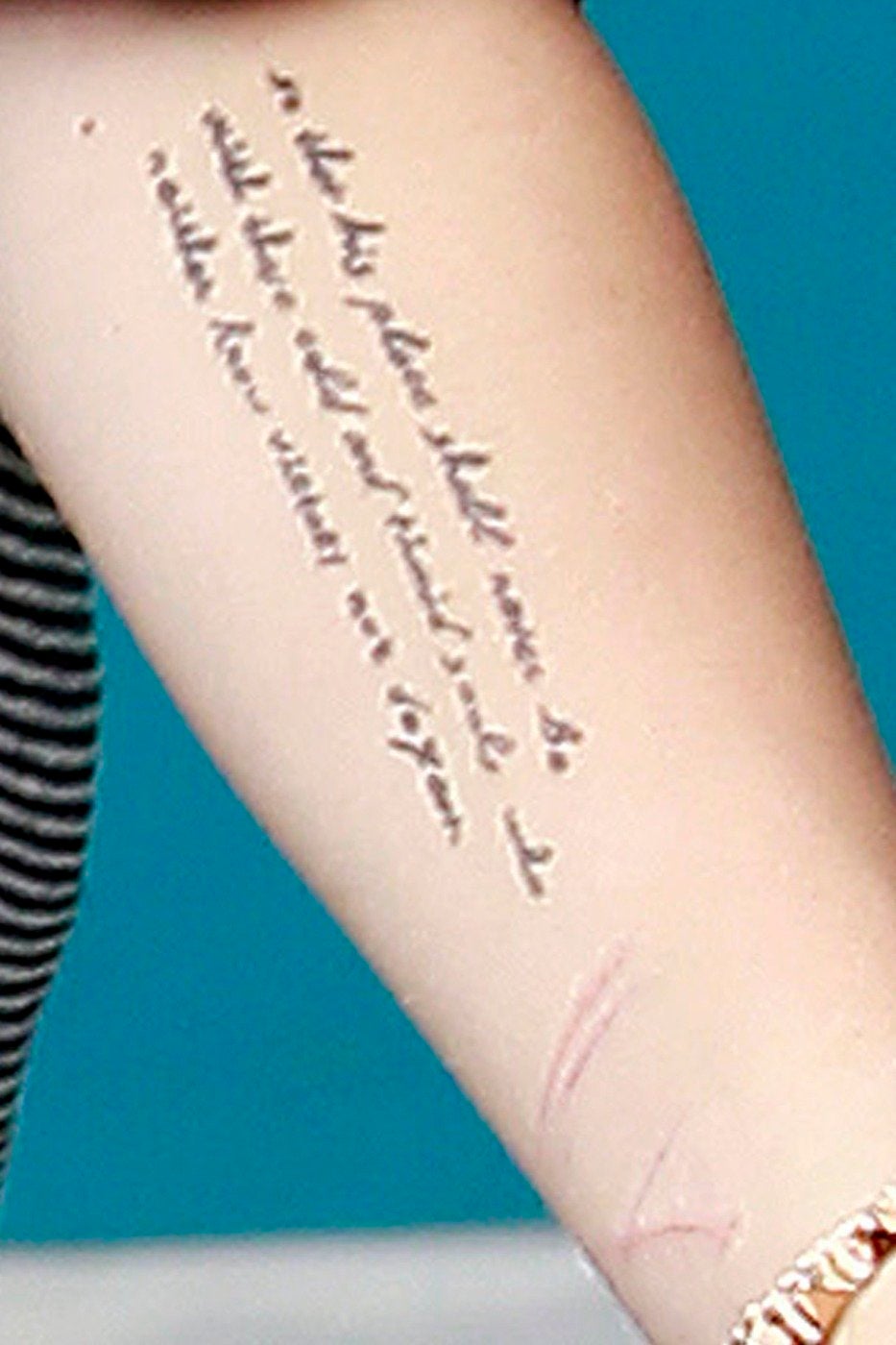 The Worst Celebrity Tattoos