One year ago today (25 March), Zayn Malik made headlines the world over by announcing that he was no longer part of One Direction, and he's marked the occasion with the release of his debut solo album, 'Mind Of Mine'.
At the time, Zayn said he was leaving the group so he could be a "normal 22-year-old", but later admitted he was uncomfortable with the creative direction - if you'll pardon the pun - the group were heading in.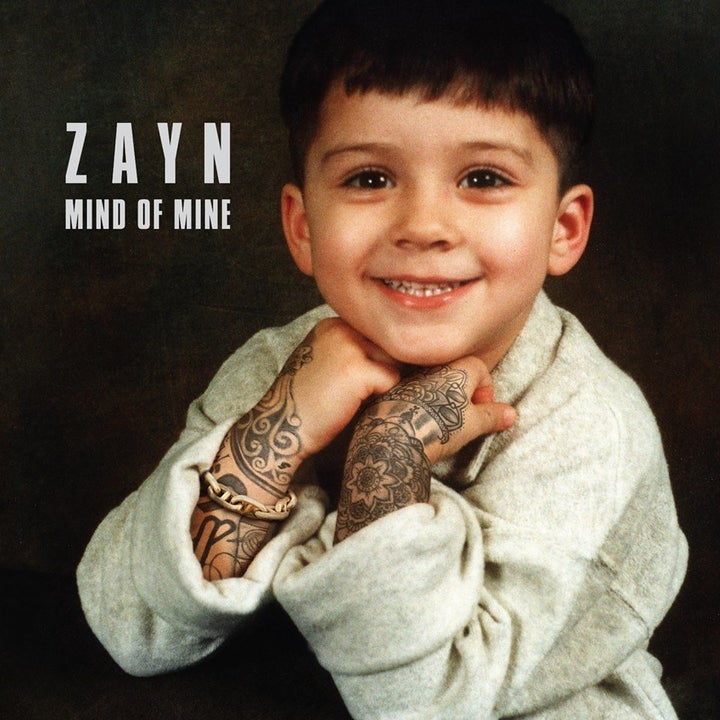 However, with the release of his solo album, he's alone in the driving seat (which probably explains thAt TERRible WaY he'S wRItTen ThE TRackliSTING) - but has his solo venture won him the critical acclaim he was seeking?
Here's what the critics have had to say:
There's more killer here than filler. From the chilled R&B of 'Drunk' to the minimalism of 'Wrong', most of the record is layered with textures of electronics and guitars which give it a rich atmosphere throughout. It's incredibly accomplished, and easily falls in line with work by the likes of Frank Ocean and Miguel. It's not surprising considering Zayn worked closely with top US producer Malay.
Some of it does take a few listens to sink in, but tracks like 'Lucozade' (as fizzy and lifting as its title suggests) and the Weeknd-inspired 'Tio' soon reveal themselves to be the real gems as the album closes.
Listening to 'Mind of Mine', it seems clear that Zayn left [One Direction] not because he couldn't handle the pressure of global stardom, as he intimated at the time, but because he wanted to get serious - really serious - about music.

A moody, deeply textured R&B album with vibe to spare, "Mind of Mine" sounds as if it was designed to showcase the effort and inspiration that went into it. Where 1D aimed to charm, Zayn wants to impress; instead of goofy puns, he's dealing in intricately voiced piano chords. (So many fancy chords here.) About half the time, he convinces you he's made the right choice.
The lyrics throughout Mind of Mine are similarly by-the-numbers pop-R&B: pleasure-obsessed, vaguely misogynist, and largely disposable. By the album's midpoint, Malik's playboy shtick starts to outstay its welcome, venturing into smarmy, Robin Thicke territory on 'Borderz' and 'Wrong', a duet with R&B upstart Kehlani.
'I'll get her wetter than ever', he announces at the start of 'Wrong'; 'Baby, some people are meant to be loved and others just naked', she offers. Expletives stand in for introspection, and hyper-sexuality for maturity, on tracks like 'Lucozade', titled after a sports drink. Confusing the affectation for sexy, Malik slurs his way through lyrics composed of a series of tongue twisters and alliterations.
Throughout this album, Mr. Malik opts for a low-octane approach, with varying success. 'It's You' is an elegant whisper of a love song, part mellow soul burner and part post-Coldplay melancholia… similarly, 'Drunk' is R&B delivered under a dark cloud, with its woozy imagery — 'Late nights, red eyes, amnesia, I need you' — and its direct, almost spoken chorus, forgoing any vocal theatrics in favor of a casual nonchalance.

This mode serves Mr. Malik well over a wide range of musical approaches, like on 'Fool for You', a piano ballad that lands somewhere between Billy Joel and Jeffrey Osborne, or even 'Tio', the song here most clearly indebted to the Weeknd, with vocals like buried shrieks clamoring for freedom.
While the folksy Urdu-sung interlude 'Flower', the surprisingly theatrical piano ballad Fool for You and the classic West Coast rock sound of Truth all show that Malik's solo career might not be as one-note as you might expect. The man himself, has also never sounded better or more confident, easily switching from seductive whispers to powerhouse high notes in the space of one breath.
If anything, 'Mind of Mine' proves that Malik can now stop trying so hard (the terrible face tattoo, the equally terrible caps lock titles, the relentless 1D putdowns) and simply let the music speak for itself.
As a whole, there are many positive aspects of Zayn's debut. He has a powerful voice, a knack for big hooks, and can elevate middling arrangements through sheer force of will. His aim to dive fully into a nuanced direction is a good look, and even though it can be too much at times, his earnestness is a natural antidote to the sleazy misanthropic attitudes of Bieber or The Weeknd. There's just not enough focus, and promise can only take one so far without differentiation from the artists you're emulating.

Zayn may not live up to the hype on his debut, but as one of the more compelling pop stars of his class whose potential shines through in glimpses, it would be premature to write him off.
The main reason for Malik leaving One Direction was to eventually make the music he wanted to. With free reign to go down any path as a solo agent for the first time in his career, Malik's foray into r'n'b feels natural and, surprisingly, not desperate to fit in with the crowd. Fortunately, Malik knows his strengths well and isn't afraid to embrace these and there are no cheesy try-hard dance numbers, as any Zayn fan worth their salt will know that he will do anything to not dance onstage.
But that's what makes Mind Of Mine so authentic. It's the real Zayn Malik with no frills, no strings attached and if this is what he has been stifling for the last five years, then the music world should brace themselves. Heck, he even makes singing about Lucozade sound cool.
Like Justin Bieber, his fellow freedom fighter in the teen-idol rebellion, Malik's PG-13 material and battlefield ink (even the album cover winks at his many tattoos) are clearly meant to signal independence. Unlike Bieber, though, he doesn't sound particularly interested in pushing pop's boundaries or dissecting the vagaries of his own fame. Instead, he tends to keep his lyrical focus exactly where you'd expect any 23-year-old's to be: on good girls, bad girls, hard-to-get girls, and the partying and videogames that fill the rare downtime in between.

With 1D now on permanent hiatus, there will almost certainly be other solo - and possibly bigger and better - Directions to follow soon. But Malik already has what it seems he's wanted for a long time: a 'Mind' of his own.
It's about one minute and fifteen seconds into the first full-length track on Mind Of Mine that Zayn Malik first says the word "fuck." There's something endearing about the palpable relish he takes in saying it - in unfurling that rebellious streak he had to keep strictly PG as a member of One Direction. The trouble is, when his former band are making music that's more mature and left-field than ever before, Malik's going to have to do a little more than swear to prove his mettle.
Malik's playing his own game now, and he's obviously relishing the opportunity. There's no doubting his noble intentions on Mind Of Mine, and there's some genuinely atmospheric moments. It's just presented with such po-faced intensity that it's difficult to take much joy from it.
'Mind Of Mine' is out now.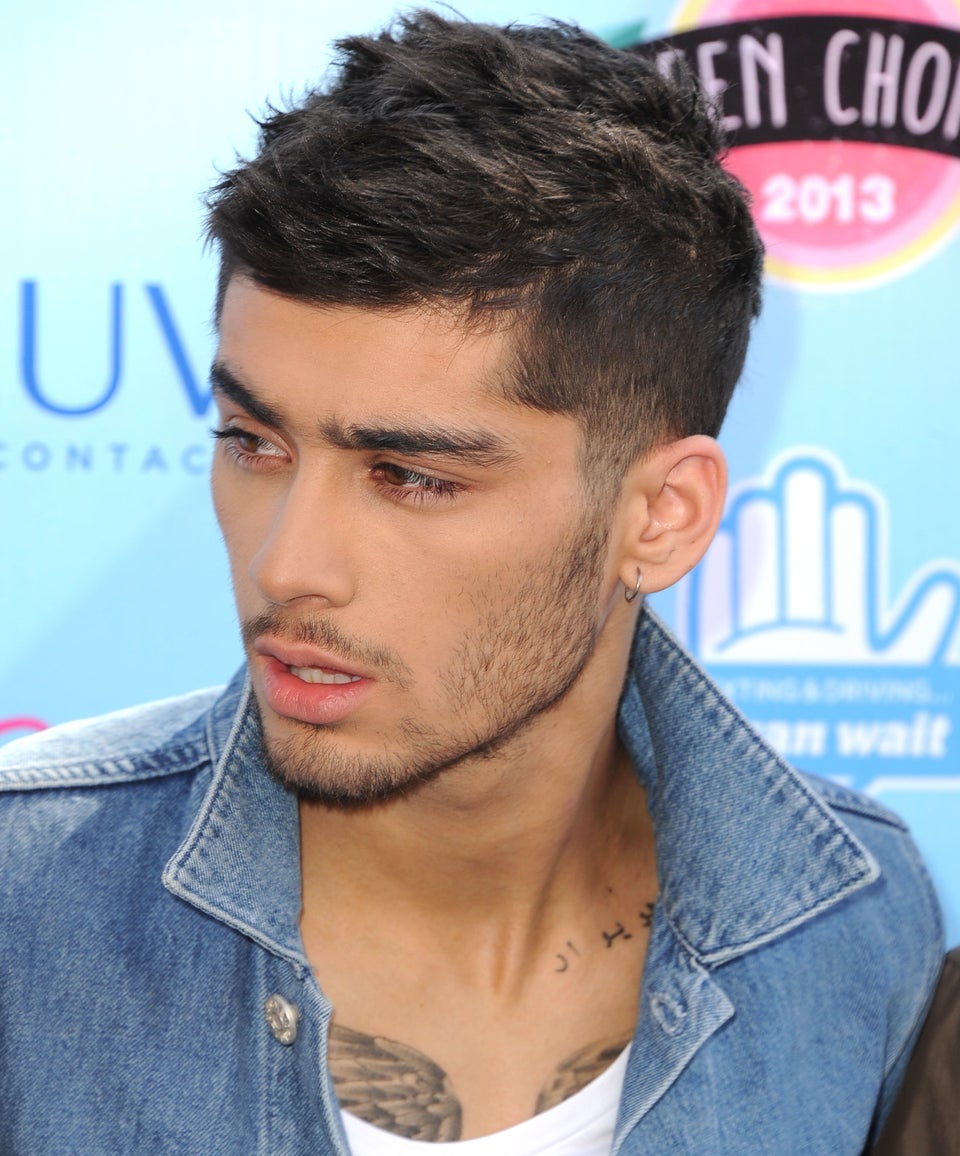 Zayn Malik's 100 Hottest Moments
Popular in the Community