Mobile World Congress - the annual trade show held in Barcelona for all things mobile - has been given renewed gravitas this year.
In its heyday, MWC provided a platform for mobile makers to shout about their coolest newest tech, but in recent years, mobile giants have created space in the tech calendar by hosting their own launch events, all over the world.
But 2014 saw a return to grace with Samsung and Sony holding their flagship launch events of the year at MWC - ensuring the event is still the launchpad for all the phones that matter (bar Apple, which doesn't consider itself a mobile manufacturer).
But there's far more to MWC than flagship mobile launches. Here are four gadgets that have emerged from Barcelona that may have escaped your notice:
1. Plantronics BackBeat Fit headphones
Wireless sweat-proof, weather-proof headphones? Why on Earth didn't anyone think of this before? If you see a Bluetooth headset in a film or a TV show, it's quite likely that a stylish effort from Plantronics is in the frame. They're hopeful that, through being seen in the right places, we'll all aspire to wearing wireless headsets as a status symbol.
Their BackBeat Fit headphones certainly do look the part, and are exceptionally well thought out too. You can answer a call by touching the earbud, and your music will come back on when the call ends, plus the headband is made of reflective materials so those wearing the device can be more easily seen. And users will get firmware updates via a smartphone app, so their headset could even get better with age.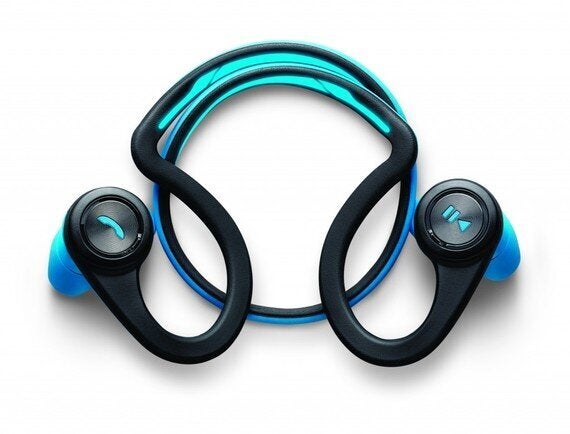 2. Kazam octo-core phones
It's not everyday a small British company causes a stir at Mobile World Congress but the Kazam Tornado 2, featuring a super-fast octo-core chip, has done just that. There are two versions of this phone, the 5.5 and the slightly lower spec 5.0. 4G-enabled and without compromising on features, Kazam is aiming to offer the Tornado for as little as £200, with a free repair the first time you break your screen.
We'll have to wait and see whether or not they'll be able to deliver on cost as UK customers might have to wait until June to get their hands on a Tornado phone - but Kazam is definitely one to watch, especially for those who like to buy British. Run by former HTC bods, these guys really know their stuff.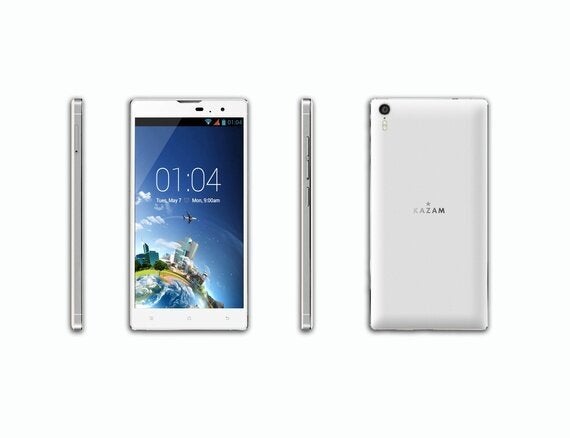 Kazam Tornado 2 5.5 phone
The YotaPhone 2 is equal parts odd and interesting. For a start, it has two screens. It looks like a normal smartphone on one side, but flip it over and it has an e-ink surface on the back, a bit like the screen you'd find on a Kindle. It's a clever solution for those who like to read but don't want to carry around two devices - and might just be useful enough to be more than novel. Using the e-ink screen saves battery and is certainly easier on the eyes.
4. Samsung Galaxy Gear Fit
A curved touchscreen and attractive design make the Gear Fit the new poster child for wearable technology. Samsung's new smartwatch is probably the best looking high-tech wrist candy on the market and benefits from improved customisation with changeable straps. Other slick smartwatches, including Samsung's own Gear 2 and Geo 2 Neo, look positively pedestrian in comparison.