Lou Whitmore is a forty two year old mother of three from Portsmouth, Hants and the joint creator of the musical festival Mutiny, which takes place at Fontwell Racecourse, Arundel, West Sussex on 17-19 July. Headline acts include Snoop Dogg, Knife Party, Rebel Sound (a super group made up of Chase and Status, David Rodigan OME & Shy FK ) Labyrinth, Katy B, Idris Elba, and many more. She works alongside fellow director Luke Betts, who has worked on many major festivals in the UK, and a team of dedicated staff. They expect 15,000 people to join them this year. She shares her top five things you probably didn't know about running a festival.
1 Festivals don't make money for at least 5 years
Far from being all about the bling and VIP lifestyle, Lou insists there is little money to be made in festivals, at least until you have established yourself with the local community and your customer base. "It takes time to get to people and build trust," says Lou. "In the early years, you have to invest in acts, venue fees, marketing, environment, etc., to show people what they can expect, and to get to know them. Then you can build on that experience." The first year the team trialled Mutiny in Victoria Park, Portsmouth they spent over £500K and got 5000 attendees. This year they will invest £1.5M and expect 15,000 to come. Lou continues: "Its important to grow organically. You, the local community and the venues can then all learn and grow into the experience together, and then shape the event into something really cool that does a number of things for all parties."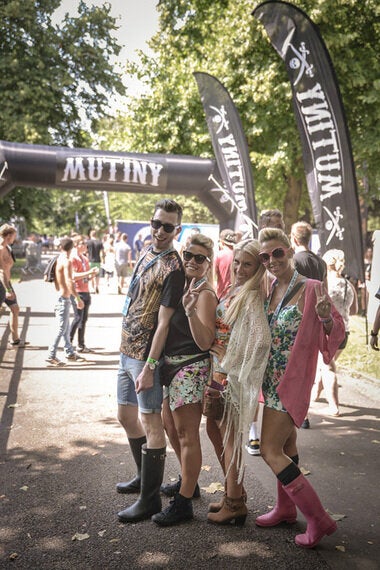 2 Collaboration and partnership is everything
MTV UK is the official sponsor and broadcast partner of Mutiny and will showcase artist's live performances across its music channels. There will also be live updates and bulletins across MTV's online and social media platforms. Lou explains: " The backing and support of MTV gives Mutiny great credibility with customers and artists and is fantastic for raising our profile. They are a strong global brand and last year we were right next to Kim Kardashian's wedding to Kanye West on their news bulletins!"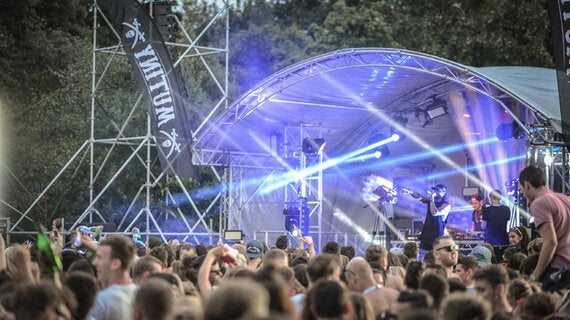 3 Layout and flow is more important than your live acts
"A bad layout can kill an event," explains Lou. "If people can't get in and out easily, and can't get to the stages and see the live acts, or can't get to the toilets - they are unlikely to book with you again. There are numerous things to consider: how do people get enter and exit? How do they see the stage? How do cars get about the site? What are your noise levels likely to be and who is monitoring them? Who is making friends with the neighbours?" That's just for starters. Lou continues: "Then there are the partnerships you need to build with environmental health, police, fire, health and safety, the venue. How are you going to leave the venue in just as good as state as when you arrived, after 15,000 people have been trampling on it? Building and running the management plan is a full time job on its own."
4 Your customers respect you more if you are tough on drugs and underage drinking
Festivals are all about having a good time and many of us like to let our hair down with a drink or two. But as a mother of three under nineteens, Lou is passionate about being zero tolerance to drug taking, legal highs, and underage drinking, and a firm believer that "Young adults should be able to party safely and their families have a right to expect a certain duty of care." There will be sniffer dogs on site at Mutiny, which is an 16+ festival, and Lou has developed a first of its kind 'traffic light' system for monitoring alcohol consumption that will be enforced for the first time this year. Lou explains: "It works like this: If you have a red wrist band you are 16 or 17 and not allowed any alcohol. If you have a green wristband you are over 18 and allowed to the bar. If you have a green and orange wrist band you are over 18 but responsible for a minor, and if you are buying additional drinks than your own, those will be monitored i.e. you'll have to prove you are buying them for someone over 18."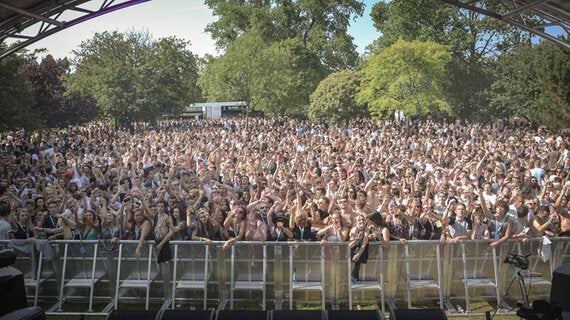 5 Running a festival is making sure other people are having a good time, not partying yourself
Lou was a lifeguard for three years when she left school and insists it's the best accidental training for live events. "I'm adamant that the hours I spent observing other people and being ready to leap in when necessary was crucial experience for running a festival," Lou tells. "That's exactly what its like. You've done all your planning and all your logistics and then when it comes to the day, it runs itself and you are waiting, listening, acting... ready to pounce."
Lou continues: "Of course there is the buzz of the live event that we all like to chase and sure, it was amazing when SIGMA played Nobody to Love last year, and Luke and I got up on the main stage, looked out to the crowd partying and had 'a moment' like wow, we made this happen! But then it was back to worrying, answering questions and observing. People think its all Snoop Dogg on speed dial and sitting drinking in the sun. But its like your own wedding: you don't have the party everyone else does because you're so busy checking that everyone else is having a good time."