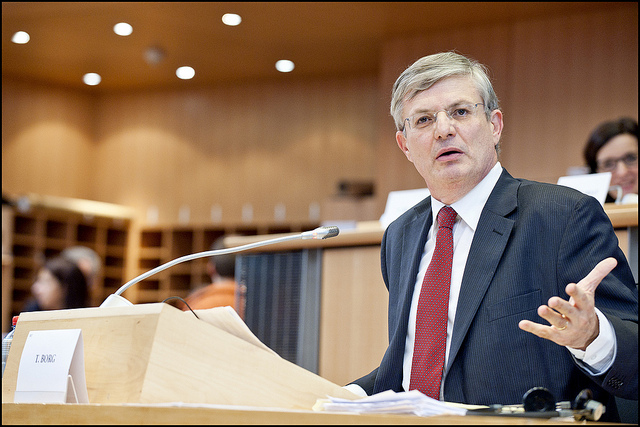 Before entrusting your toddler to a babysitter or your flat to a tenant, you want to be sure they can be trusted, so you ask around, interview them and check out credentials.
Selecting EU commissioners is not all that different. They are responsible for billions in funding and make decisions affecting millions. So you want to make sure they know what they are doing.
Under EU law, the task of vetting prospective commissioners falls to the European Parliament. It is not just about examining candidates' suitability but also about enhancing the transparency of the nomination process.
This month it is Tonio Borg's turn to be examined. The Maltese foreign minister is up for the job of commissioner for health and consumer protection after John Dalli, the last portfolio holder, resigned. Mr Borg has an illustrious career as a politician in his native Malta, but does he have the skills for a top job in the EU?
Mr Borg was first asked to respond in writing to five questions from the parliament and then subjected to a three-hour grilling by three parliamentary committees on 13 November. He was questioned about his stance on abortion and homosexuality, animal cloning, new tobacco legislation and novelty foods.
Following this extensive examination, MEPs will vote on his nomination during the November plenary. However, this whole procedure is far from a done deal as former candidates can attest to.
In 2004 the nomination of Italy's Rocco Buttiglione as justice commissioner was withdrawn after MEPs raised questions about his position on homosexuality and women's rights. In 2010 Rumiana Jeleva was replaced as candidate as commissioner for international cooperation and humanitarian aid after she failed to answer questions about allegations over her financial interests during the parliamentary hearing.
If this seems harsh, think about the consequences of picking the wrong person for the job. In the 1990s research commissioner Edith Cresson came under fire for hiring her dentist as an expert on AIDS in 1995, despite being completely unqualified for this task. This and other fraud accusations later led to the fall of the Santer Commission in 1999.
Commissioners aren't directly elected, but scrutiny by the parliament is the next best thing.
Photo of Tonio Borg at the Parliament hearing © European Union 2012 - European Parliament