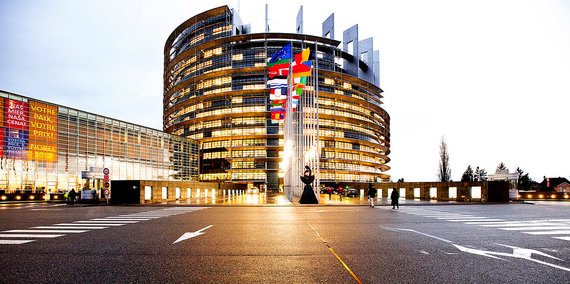 No-one would order a Cornish pasty made in Belgium or take seriously a Scotch whisky distilled in Finland. Luckily these delicacies are protected through so-called geographical indications, reassuring food enthusiasts about the origin and the quality of their purchases.
Certain food products, such as Parma Ham, have long been associated with specific towns or regions. To prevent firms from elsewhere from hijacking the name and tarnishing the reputation with perhaps lower quality goods, geographical indications exist, certifying the origin of a product and often how it was made, including the use of locally-grown ingredients. For example Cornish clotted cream is limited to products with a minimum butterfat content of 55% using milk from Cornwall.
These food products have been protected in the European Union since 1992, but there are now moves to extend this protection to non-agricultural products. Many non-food artisanal goods have long been associated with certain regions where they have been produced for generations. Granting them a geographical indication would protect their reputation and help inform consumers. Not everyone wants to purchase Scottish tartan from China.
On 15 September the European Parliament's legal affairs committee adopted an own initiative report calling for its introduction at European level and for the European Commission to propose legislation as soon as possible. Once adopted, it would benefit more than 800 products, including Harris Tweed in the UK and Kenmare Lace and Donegal Tweed in Ireland.
French MEP Virginie Rozière, who drafted the report, said geographical indications would benefit consumers as well as companies: "EU-wide protected geographical indications increase the attractiveness of a product for consumers, because the place of origin and specified characteristics are guaranteed, and for producers because it allows them to increase the added value of their products. It can thus protect traditional manufacturers and increase their willingness to invest. Protected geographical indications can also improve the image of the place of origin, thus promoting tourism and creating jobs."
MEPs will vote on the report during the next plenary session. The debate is scheduled for 5 October and the vote for 6 October.
Photo copyright European Parliament
Related