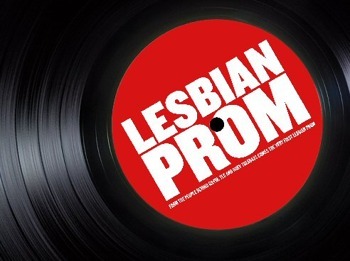 The first ever Lesbian Prom is about to hit London town on 15 March and I for one am very excited about it.
Lesbian and bi ladies living in this amazing city can't really complain about a lack of events for them to attend. Sure, we all cried when Candy shut down earlier this year, but I think we can all agree that the newly opened She Soho has managed to fill that void in style, providing a great meeting and mingling space. There are also numerous weekly and monthly special nights out put together especially for us.
However, the lovely ladies behind mISSFIT, Sandra Davenport and Effi Mai, have decided that we all needed a really BIG night out to welcome the arrival of Spring. Or as they put it - "one of the biggest girls' parties of the year".
Looking at what's in store for the Prom night I think we'll all be thanking them come next weekend.
Taking over the whole of Scala in King's Cross and with various types of music played in each of its four rooms it promises to be the biggest bash for all queer ladies to attend this year.
Charli XCX, who featured on Icona Pop's chart hit 'I love it', is the headline act with her band. They'll be supported by the great Red n Pink.
There will also be a host of great DJs on show, with Lauren Mayberry from Chvrches joining the Culture Clash DJS in the Alternative Room, playing a mix of electronica, indie, coldwave, disco punk and Daft Punk.
Obviously the famous BoiBox will be there too, with Drag King Adam All and his sidekick Apple Derrierès leading the show as well as greeting everyone arriving at the venue.
And for those who want to make it an extra special night, there is the VIP room, where you'll be served champagne and receive a goodie bag.
Two-and-a-half months since the New Year's Eve party at Candy I cannot wait to see all the familiar faces once again as well as hopefully meeting a bunch of new dance partners too. This will surely be the place to be on Saturday night!
So book your place, get your best outfit out and make sure to tell your friends - after all parties are only as good as the guests in attendance.
Tickets are available here and you can also check out the official website for more information.