It has not been a good start to my 30th week of pregnancy... Sleeping is a struggle, walking is a struggle, the sickness has returned and I can kiss any independence good bye when it comes to putting my own boots on. I've had to hit M&S to buy bigger knickers, I have an unbearably sore pelvis and I've also experienced probably the worst hair colouring disaster of my life (which I will tell you all about later)! But on a positive note, it's been confirmed I do not have gestational diabetes (which is a huge relief as obviously creme egg season is upon us and it's 3 for £1 at Tesco's) and all seems fine and dandy with the baby.
So that's the pregnancy, now on to the hair. Anyone with blonde highlighted hair can relate to this. When you find someone that can do your highlights just how you like them, you'll go to the ends of the earth to keep them. 8 years I had been with Helen. 8 YEARS! And then one day she just left. No forwarding number. No goodbye. I had been dumped by my colourist in the worst possible way. So I have been on the search for an exceptional colour technician and after seeing a friends hair at the weekend who had just had her colour done, I thought I had found her! Let's just say, I did not 'find her'. It's hard to believe looking at the photos below, that less than 48 hours earlier I was standing in a salon in total hysteria, begging the receptionist for the carnage created on my hair the day before to be rectified. There was only so much they could do because of the amount of bleach that had basically been dropped on my head, but it is a vast improvement and hey, it should only take a couple of years and about £500 to look like it did before so not the end of the world.
And now on to my Maternity Style Shoot. You'll notice the majority of photos are in black and white and yes, this is because of the hair. I haven't been feeling quite so body confident in this pregnancy as I have in my others. Everything just feels a bit different, and err, lower. And what with the hair disaster I considered cancelling this shoot altogether. But thanks to a wonderful female photographer, I soon relaxed and made the most of a child free afternoon dressing up in the studio! Here are a few of my favourites taken from the day. They aren't your traditional 'Pregnancy Shots', it was very much styled by the photographers experience in fashion and this is what sets them apart from other pregnancy shoots I have seen. I didn't want front facing belly shots or little 'hand hearts' over my stomach. I wanted the celebrity package as seen in OK! (obviously I have left the nudey ones out of this blog :)) and I couldn't be happier with the collection Lorna at Mrs Shutterspeed has created for me.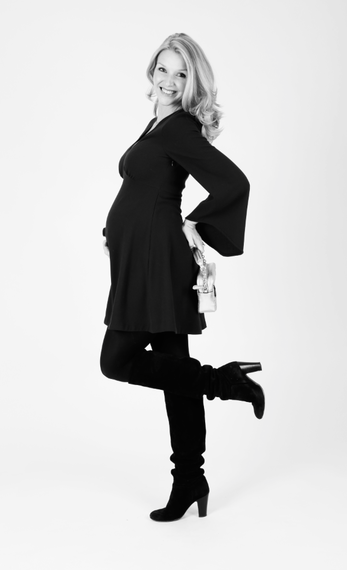 Wearing: Non maternity dress by Warehouse, DVF bag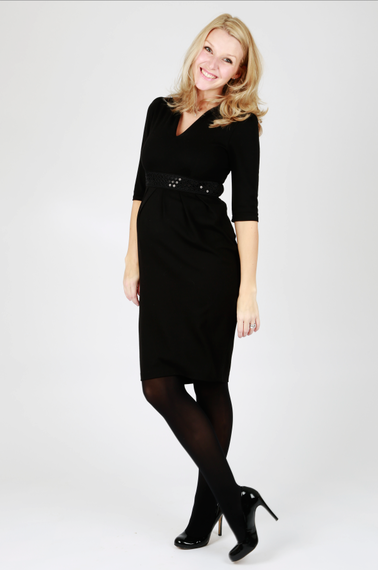 Wearing: Madderson London Coco Dress, Dune Shoes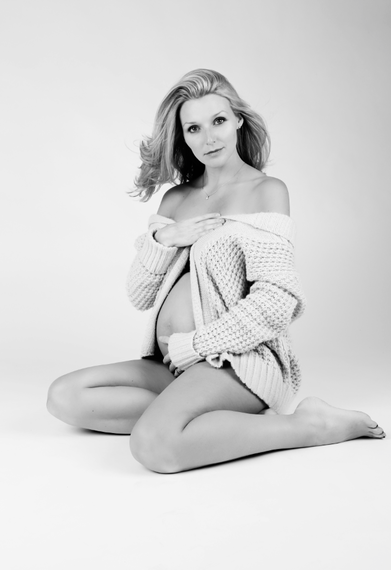 Wearing: Underwear I promise! And a chunky knit cardigan from TopShop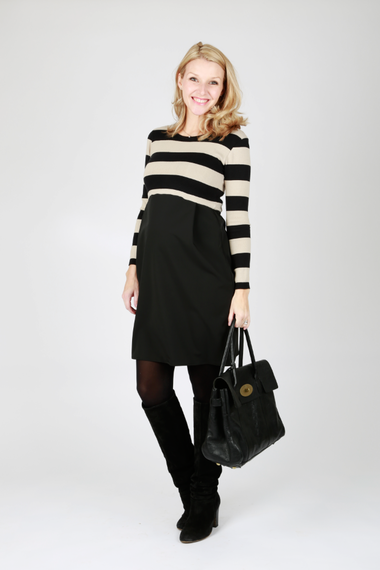 Wearing: Seraphine Striped Baby Doll Dress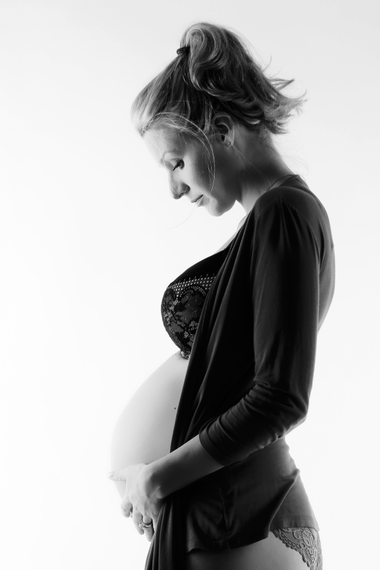 Wearing: JoJo Maman Bébé wrap top (best to tie this up before leaving the house)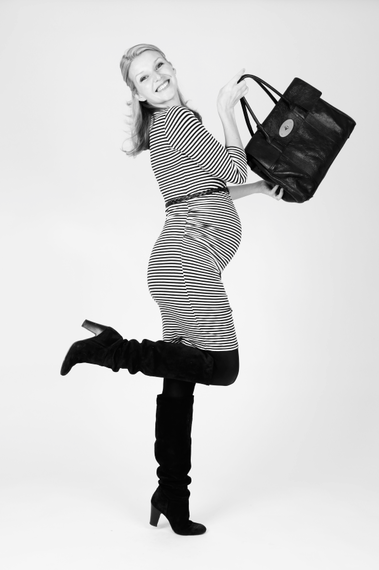 Wearing: JoJo Maman Bébé Striped Rouched Dress
To see more on fashion and beauty for babies and bumps, check out my other blog over on Scarlett and me!
All images are owned by Faye Jacobs and must only be used in context with this feature, feel free to get in touch if you wanted more details about the day.