So being a 'Bag Girl' myself, choosing my first ever nappy bag was up there with the most exciting purchases made during my baby shopping frenzy back in 2011 when I was pregnant with Scarlett. I remember seeing the Elizabeth Storksak in tan at John Lewis and it was love at first sight. So much so I went on to also get this in red after having Savannah in 2012! Whilst there is plenty of mileage in the old bags yet, with a new baby should come a new bag. Am I right mums!? So these are my Top five tried and tested most stylish and practical baby change bags on the high-street.
If you already follow my Instagram you'll know what a huge fan I am of this bag. It's pretty big, so perfect for me with the 3 'under 4's' I'll soon be catering for, plus there are endless compartments for your bits and bobs that mean you can't help but be organised when you leave the house. But let's face it, it's the putty colour, the pebble grain leather and the chunky gold details that give this luxury bag the edge. Like all of the Pacapod bags, it is designed with practicality in mind but by no means sacrifices on style to get there. And whilst this might be on the slightly pricy end of the scale, this fabulous shade of grey will see you through every season making the Firenze a very justifiable investment.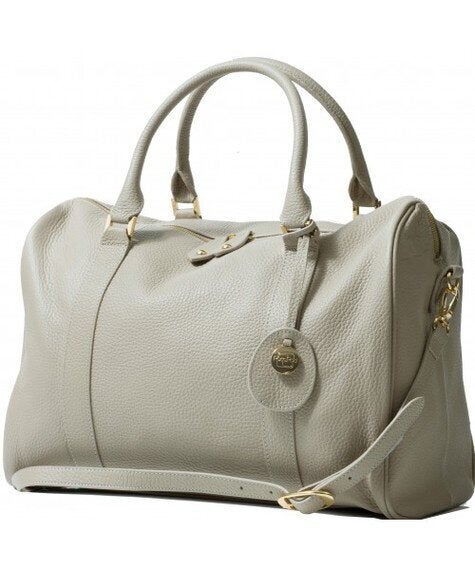 This is the most gorgeous lightweight bag to see you through Spring / Summer and offers instant Riviera style to a simple jeans and t-shirt combo. It's got plenty of storage and its large main compartment makes it incredibly easy to find what you are looking for. The changing mat is large yet compact, you aren't overwhelmed with too many pockets and for sheer ease of use I would give this bag a 10 out of 10. It is definitely the bag that will be joining me on all of our holidays!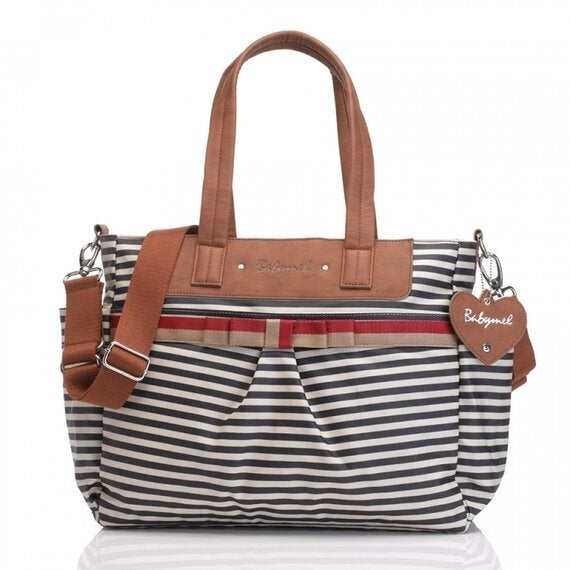 This brand was recently recommended to me by a fellow blogger, and I have to say I am really impressed! Coco Bow have such a beautiful collection of vintage inspired designs all made in the finest leather, but it is the innovative practicality that set this bag apart as the winner of the Junior Design Awards 2014. It can be worn over the shoulder, as a stylish handbag and even as a back pack making this bag perfect for a mum with more than one child.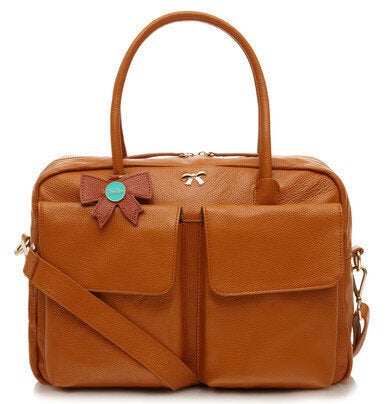 Pink Lining, Not So Plain Jane, Sunflower, £69
Pink Lining have made their mark with their signature Yummy Mummy cup cake motifs, but for a slightly more toned down version of their best sellers - check out the Not So Plain Jane collection. The sunflower is my favourite print from their SS15 range and the hard wearing canvas means the bag always keeps its shape. It has ample storage solutions and a really lovely branded changing mat. It's a perfect summers baby change bag.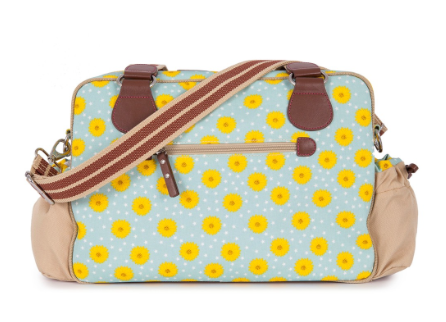 Image credit: Pink Lining
I couldn't very well list my Top five and not include my faithful Elizabeth... Since getting mine they have bought them out in a much wider selection of colours and I absolutely love it in Chalk, this is a seriously chic bag that will look equally stylish in the colder months.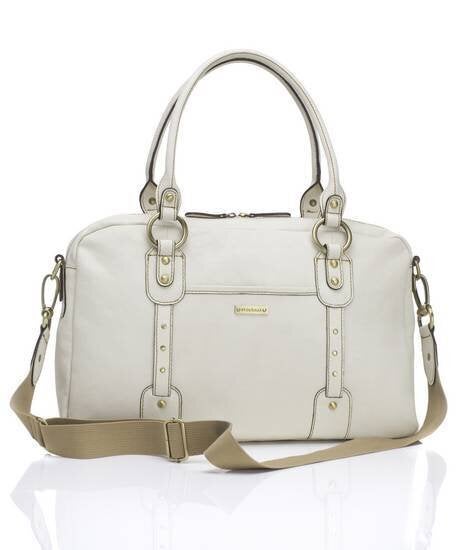 For more on pregnancy style, please check out my other blog at Scarlett and Me!