The sun is shining, the sales are on, and probably the only good thing about being pregnant on NYE is that I woke on the 1st without a hangover! This is a great start to 2015! So just as in previous years, we headed to Virginia Water Lake to get some fresh air and to see in a positive start to the year. I love this walk, not just for the quality time spent with family - but it's the best time of year for people watching! Most are wearing their new coats and boots they got for Christmas, and it's a great place to get some style inspiration. Even the dogs are dressed in Barbour! Each year, I watch the glamour walkers in their DuBarry boots, Moncler jackets and oversized shades and then rush home feeling totally inspired to see what bargains I can pick up online in time for my next walk. Here are my "must have" picks to look super stylish for the Great Outdoors.
Dubarry boots - If you are serious about keeping up with this rare breed of fashionista walkers - these are the only boots to be seen in. My favourite are the Galways in walnut. The cost is justified in the quality of the boots; crafted in superior breathable and waterproof leather, designed with GORE-TEX® technology to keep you warm and dry in extreme conditions, but aside from being seriously practical these really are the most stylish outdoor lifestyle boots you can get.
Jacket with fur trim - The easiest way to achieve instant glamour is to include a touch of quality faux fur to your outfit and the easiest way to wear this, is to buy it already attached to the hood of your coat! I have found this fab parka in the sale at Zara which is practical enough to keep you warm whilst maintaining feminine glamour with its drawn in waist.
Accessories - Add some colour with a stylish scarf over a thin knit jumper. If you are a regular reader of my blog you'll know that the first place I always check is Zara, it's not just the bold prints that keep me coming back for more, the lightweight fabric folds neatly around your neck and allows you to wear them in a variety of ways. This beautiful scarf is reduced to just £19.99 from almost £40!
Oversized shades - With your face already framed in luxurious fur, the final accessory you need is a pair of celebrity shades. Most high street brands will give you the desired overall effect but if you had Christmas money to spend, these Dolce and Gabbanas would be the pair to get and they are currently in the sale at House of Fraser!
Something for the kids - I just had to include these fabulous little ear muffs that the girls received this Christmas from their very stylish Auntie! These are also in the sale at John Lewis.
And for the dog - Not that we have a dog, but if we did, it would without doubt own one of these for our winter walks!
Some snaps from our day at the lake!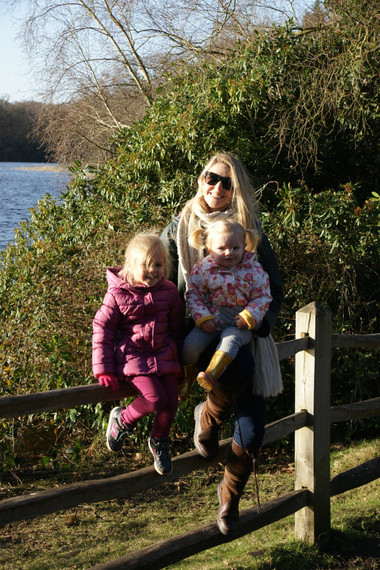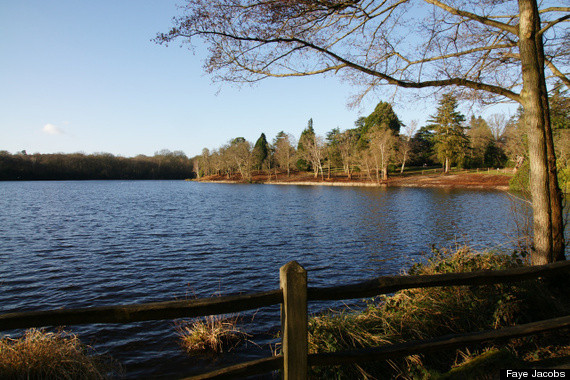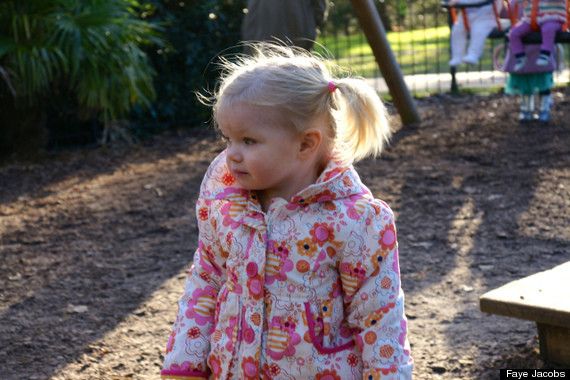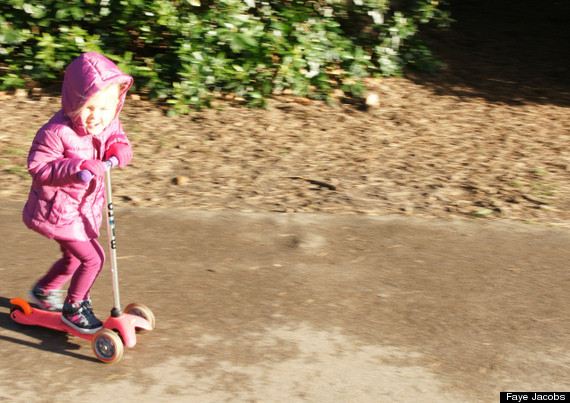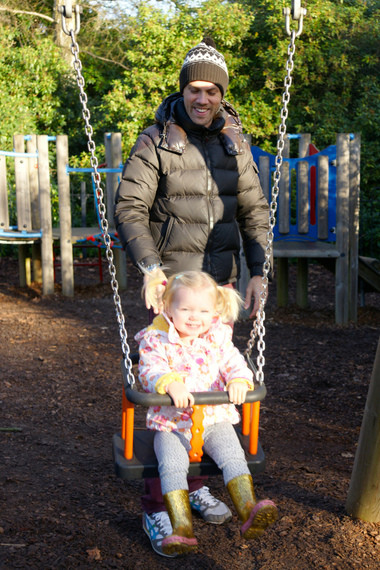 For more posts like this, please check out my other blog over at Scarlett and Me!