So my big blog news this week is that I am pregnant! Our 3rd little bundle of joy is due at the end of March 2015. Whilst we are both extremely excited (and terrified) at the prospect of a new addition joining our family, I am afraid pregnancy isn't something I find particularly easy... As with my previous 2 pregnancies I have been diagnosed with hyperemesis, which is basically really hideous morning sickness (that lasts approx 24 hours a day and can go on for the entire pregnancy!). As a result of constantly being sick and quite dehydrated, I look rubbish pretty much most of the time...
Now, for all you other sufferers, I am afraid I can't offer you any solutions - I have tried everything and nothing works for me, (although Ice Pops have recently offered some temporary relief!), but what I can do is give you some beauty secrets to disguise it giving you that enviable pregnancy glow that doesn't come to us naturally! And the best part is that it shouldn't take any more than 2 minutes to fake!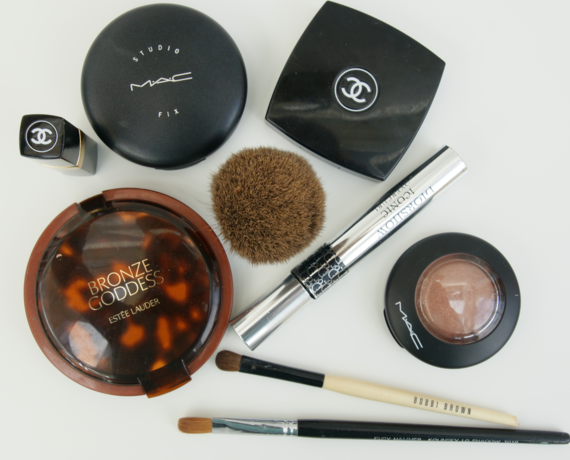 Studio Fix by Mac where have you been all my life!? This has totally replaced my liquid foundation, the coverage is brilliant and takes me approximately 20 seconds to apply! I sweep a large face brush in circular motions straight over a clean moisturised face to give the most even finish.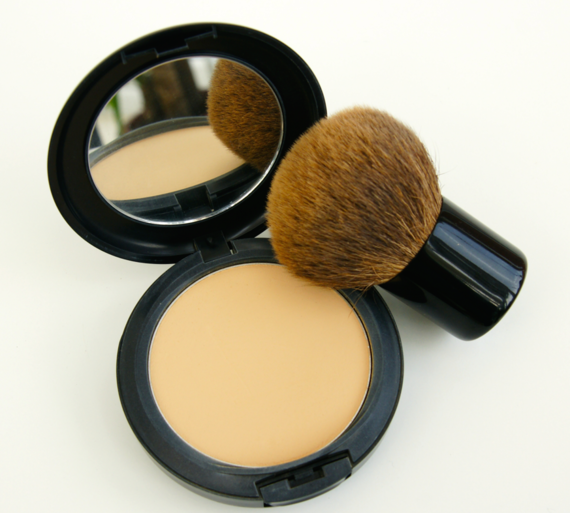 Whilst giving you an all over healthy glow, bronzer is a great tool to contour your face and give more definition to your cheek bones. The applicator most bronzers come with are actually the best for doing this and the trick is to do your face in 2 halves. Once the brush has enough bronzer on (tap it to shake off excess), start on your cheek bone from the hair line and gently sweep it back and forth to the apple of your cheek to build up colour, use what is left on the brush to cover the rest of that half of the face (you shouldn't need extra powder) and do the same on the other side. My current favourite is Bronze Goddess by Estēe Lauder. This should take approximately 15 seconds to complete.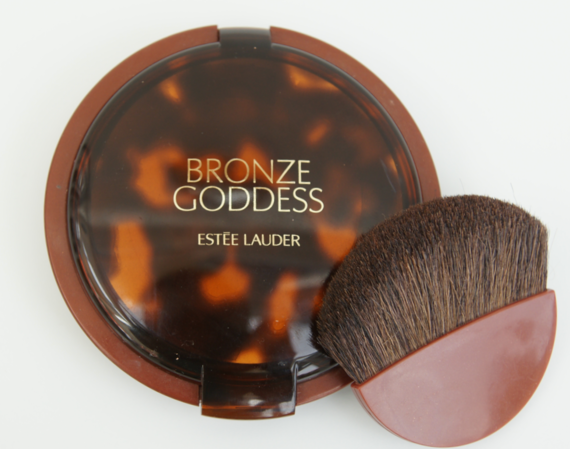 Estēe Lauder, Bronze Goddess, 02 Medium
I use a shimmery blusher by Mac to give some colour to my face. I dab the smallest amount to the cheek bones with a blusher brush to give a natural and healthy look. 10 seconds....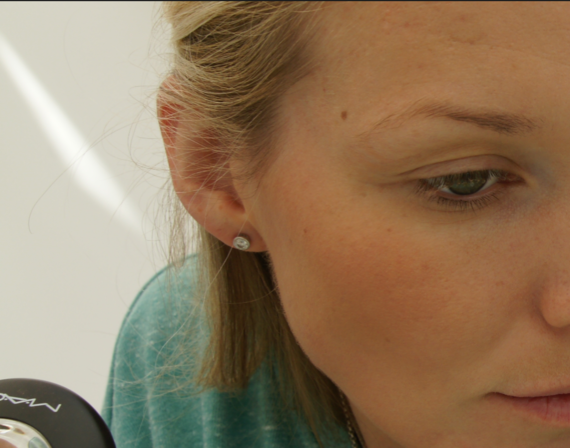 MAC, Mineralize Blusher, Love Joy
I'm using my Chanel Quadra eye shadow in browns. I actually only really use the cream to cover the lids and the brown to contour the eye socket, the darker you go - I find the less tired you look! If I have time and can be bothered, I'll add a touch of Liz Earle pencil eye liner to the top lashes. 30 seconds.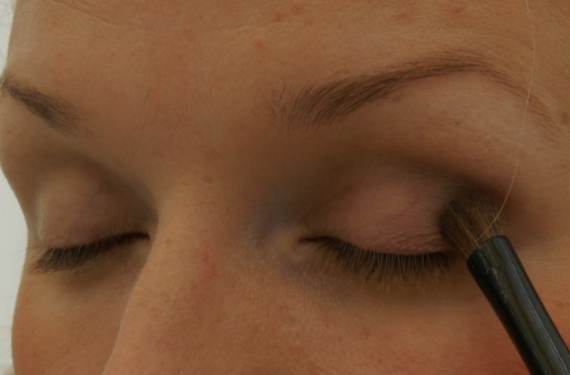 Chanel, Quadra Eyeshadows
Day or night I like to use the heaviest mascara I can get my hands on, and so far for me, this has proved to be Dior Iconic. A few licks on the top lashes is enough to last the day and brighten tired and blood shot eyes! 20 seconds.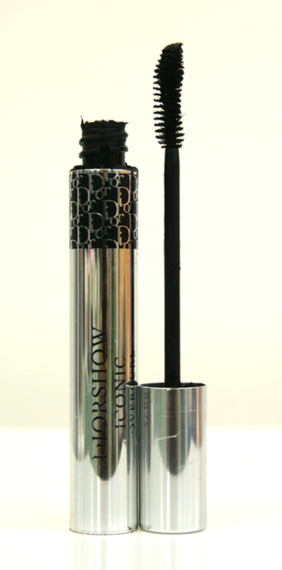 Finally, for the lips go for something with a slight gloss and a natural colour. My favourite at the moment is Chanel Rouge Coco Shine, in shade 54 Boy. 5 seconds.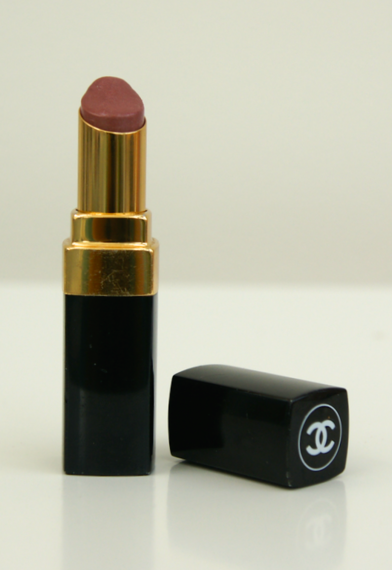 Chanel, Rouge Coco Shine, 54 Boy
Now this isn't enough to make you exactly red-carpet-ready, but for a quick fix to a healthy and natural look, these are the tried and tested tools I'd recommend. The down side to faking the pregnancy glow is that you can forget getting any sympathy :)
For more posts like this, please check out my other blog over on Scarlett and Me x
Related