This week I have been on the hunt for some stunning accessories to add instant style to the most ordinary of outfits. I've been studying the glamour mums on the nursery run and I've worked it out, their outfits are no different to mine - it's just one statement accessory that sets us apart. A brightly coloured scarf, a single piece of statement jewellery, designer shades or a bold bag is all that it takes. It's all a bit of an illusion really!
Look at the outfit you are wearing today, what single accessory could you add to it to make it that little bit more special? For instance, today I am wearing some bizarre khaki skinny jeans covered in zips from Zara and a plain black top - I could be mistaken for a fancy dress Lara Croft (sadly minus the boobs) so I'm going to add a bold print scarf to soften the look and to make the overall outfit more personal to me.
Here are some of the accessories I have found that will single handedly transform your outfits...
Steven Harkin Clutch Bag
Ok so I'm not saying this is the most practical of bags for a mum out with her kids, but for those childless afternoons out with friends - a day clutch is the ultimate in casual chic. This is the Kylie by Steven Harkin and is hand made at his studio in Essex (the glam capital!). It is just big enough for your iPhone, a coin purse and a clinique chubby stick, what else do you need for lunch with friends? This is perfect for a jeans and heel combo or (as I'll be sporting this weekend) a bold statement against a monochrome dress.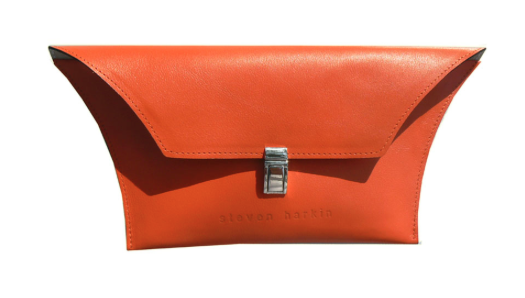 Bvlgari Sunglasses
The best high street stop for sunglasses is without doubt TK Maxx where you can pick up old season designer shades for a fraction of the price. Unfortunately my heart has been stolen by a pair of Bvlgari's that I'm yet to find in any discount outlet... Sunglasses are a fantastic accessory at transforming your look, not only will they hide a multitude of sins including the obvious giveaway that your baby doesn't sleep, the style will determine your overall look. I live in my Wayfarers and have done for years, but I am noticing now that all of my holiday photos are looking rather similar! It's time to step up the glamour stakes...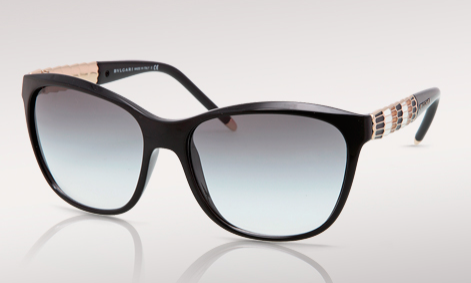 Buba London Jewellery
I came across this brand in a beautiful boutique in Virginia Water, they have a huge jewellery and accessory range but it was the cuffs that really caught my eye. They make such a style statement without taking over your whole look. Team with a simple maxi dress for the summer, or a blazer with skinny jeans for spring.

For more posts like this - please check out my fashion and beauty blog for mums on the go at Scarlett and Me.