With such a huge selection of beautiful brands out there all pitching their key products for Valentine's 2015, I have had to split this feature in to separate His and Hers posts just to fit all my favourite ones in! So kicking off the love posts, here is my ultimate gift guide For Her this Valentine's... No need to thank me boys.
Tales From The Earth, Mesh Bracelet, £37.50
I'm a huge fan of this brand and am now always seen wearing this beautiful mesh bracelet in rhodium plated sterling silver. I think almost everyone that has seen it has commented on how beautiful and sparkly it is! Available in rose gold plated, gold plated and rhodium plated they are so reasonably priced and worth every penny. As with all of their products, it will arrive beautifully packaged in a gift box and ribbon, so guys, if you are looking for some serious brownie points this Valentine's Day - this is the gift to get!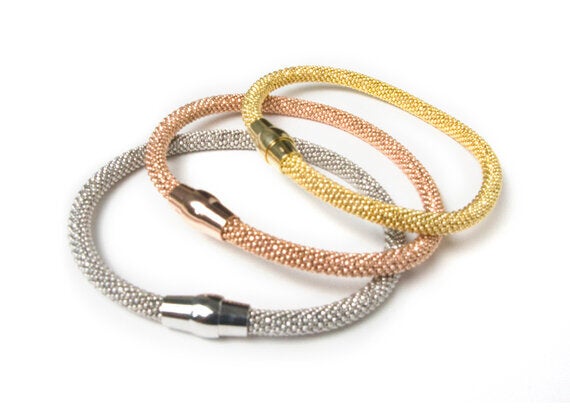 Image supplied by Tales From The Earth
I love this little satchel! It is part of the With Love from Brit-Stitch collection. Available in a huge variety of colours with or without the heart, this is the most perfect start to a woman's Spring/Summer '15 collection. I have this hand made satchel in shade 'warm sand' which you may have spotted on my Instagram, it is just big enough for your hand bag essentials and also has the option to be personalised with her initials.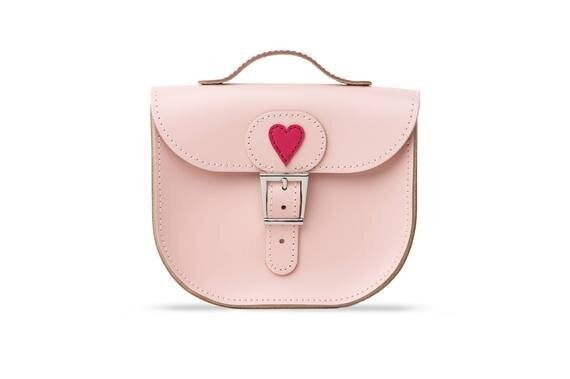 Image supplied by Brit-Stitch
Helen Moore, Pom Pom Key Ring
Helen Moore recently hit the headlines when Fern Cotton was spotted wearing one of her iconic multi coloured faux fur scarves. This brand is seriously hot right now and just in time for Valentine's Day they have this wonderful selection of faux fur pom pom key rings available, perfect for your keys or as a statement accessory on your bag.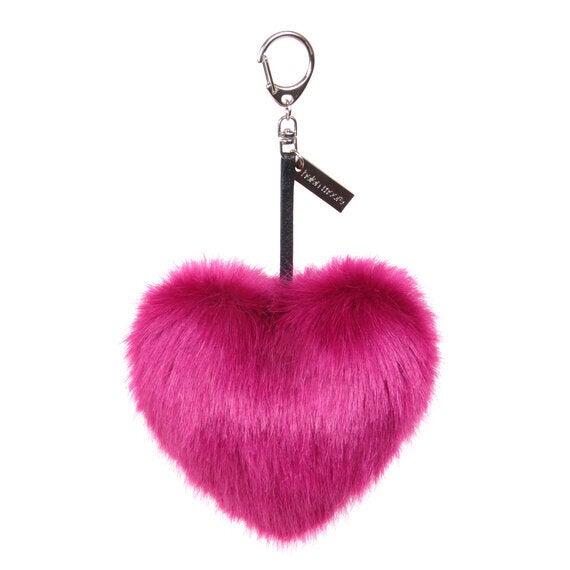 Image supplied by Helen Moore
Otago Design, Safari Collection
Otago Design are my first stop for luxury interior accessories. If the woman in your life considers the items in her home objects of art, then this is the brand to discover. I actually spotted the Safari Collection on a Valentine's Giveaway they are hosting on their site and thought what a special gift they would make. Hand crafted in gold plate sand cast brass, these elegant little statues will make a talking point in your room and a romantic story for your loved one to share.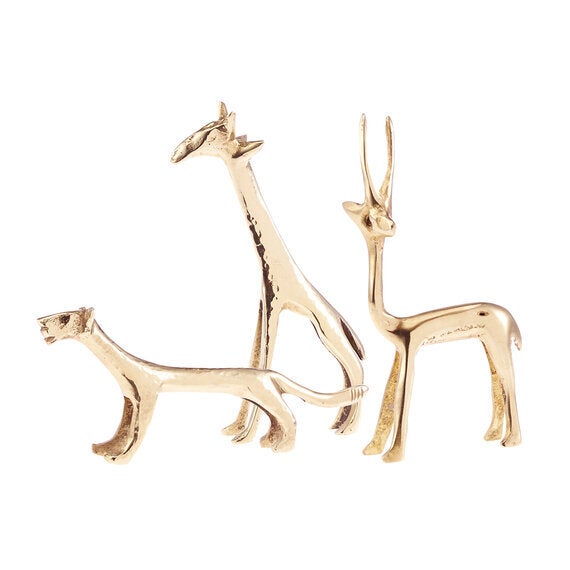 Image supplied by Otago Design
Luxury lip balm just sort of seemed relevant to a Valentine's Day gift post, what can I say! Eve Lom is a truly luxurious skincare brand and if your wife / girlfriend / girl in the office that you have a major crush on is constantly getting her chapstick out then this is a perfect little gift for her.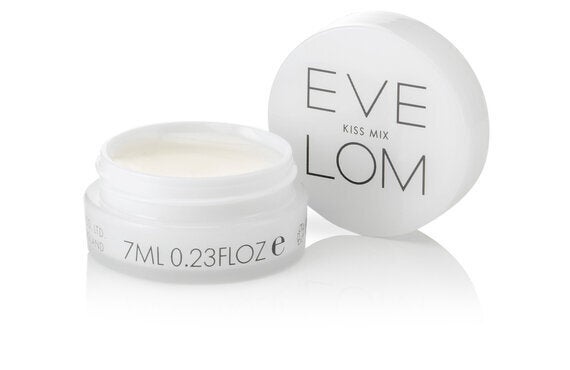 Image supplied by Eve Lom
Random gift!? Well I would love it and hey, it's pink so totally suitable for Valentine's Day! If the girl in your life has a passion for needle work then this would make such a thoughtful gift.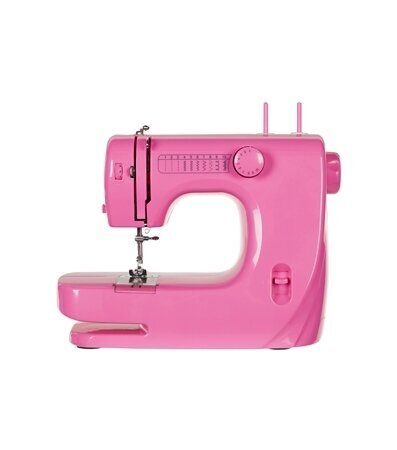 Now ladies, once you are done choosing your gifts to subtly drop hints on, scoot on over to the Gifts For Him version of this post!